The end without a single word
fiction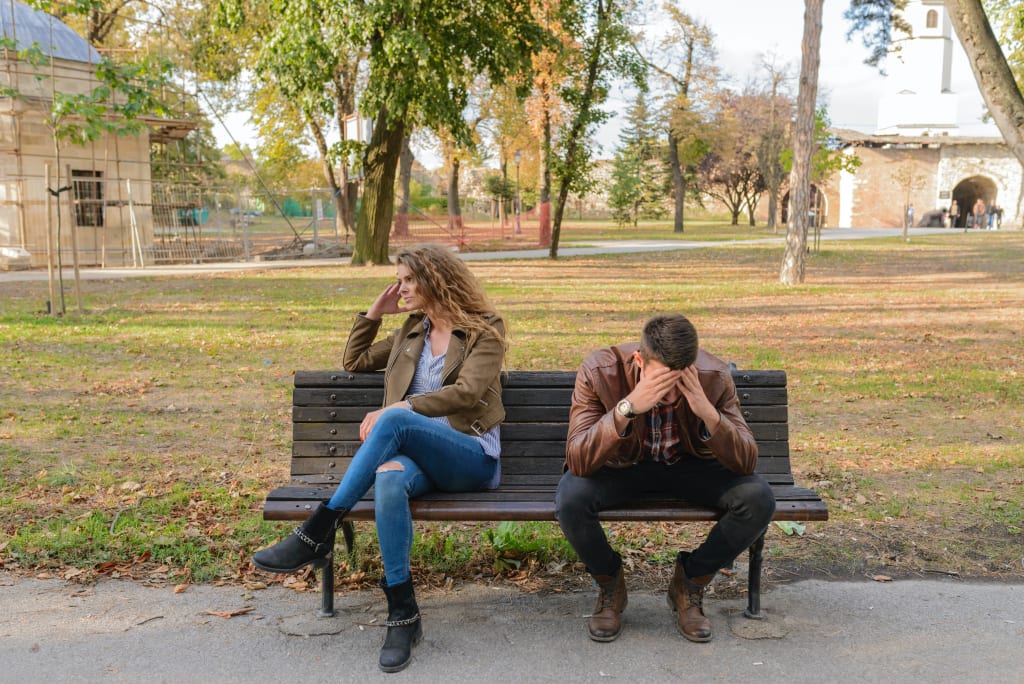 That person, a couple of years younger than me, right.
When I mentioned her, the student's youthful time "clang", as if a bucket of golden beans, all at once from the mid-air down.
At that time, she wore an innocent white shirt dress, garden face, white skin, very much like the year Liu Quangqing, noble, beautiful, charming. As a result, she became the focus of the dormitory culture, and all kinds of news about her were constantly pushed to my ears: "Did you know? She's Mr. Huang's niece." "This English test, she got the highest score." ......
Faintly, there was something to love.
In the early spring, when the fine rain first breaks, in the school playground, she waved a white badminton racket. She played the ball posture is quite elegant and good-looking, the movement is light and quick, the racket gently raised, white badminton like a small white sheep, in the racket "pop" jumped over. Because of her, ball sports, I only like and almost only play badminton.
We have never spoken to each other.
That summer, I fulfilled my dream of going to college.
The next year, she miraculously enrolled in the Teachers College in the same city as me.
The day she reported to school, I went to their school with trepidation to find her. The new student check-in, once I saw the plump and flirty her, my heart was false and itchy. I was so confused that I ran to meet her with trepidation!
On the way to find her dormitory, my heart drifted along with her footsteps on the wooded paths of their school. Taking advantage of the confusion, I lustily walked up to her and mustered up the courage to strike up a conversation with her. We talked a lot that day. Honestly, this reunion gave me an excellent impression of her and gave me the confidence and courage to approach her.
The next few days made me very happy, we frequent each other and communicate happily. She was never guarded towards me either, allowing me to approach her freely, and this offer alone lifted my soul to a level beyond my own. From then on, I felt that liking someone was a happy thing, and I really went to great lengths to see her physically and to speak to her!
"I want to go see her!" As soon as the week ends, I look at the ceiling above my head and shout. After dinner, it was even more impossible to do anything. Everything was interwoven in this expectation, this hesitation.
I had also planned to stop going to her so often. But could I do it? I was tempted by her all the time, and made a sacred promise: "Jiu Man, I won't go to her this weekend!" However, once the weekend came, I had a reason that I could not refute, and in a flash, I was at the door of her dormitory. Either that or she had said, "See you next week!" when she broke up last time. She had said that, so what reason did I have not to go to her!
Of course, she also came to my dormitory from time to time. At that time, I was really happy. As soon as her figure flashed in our dorm window, I couldn't control myself. Hehehehehe! I love to see her figure, I love to hear her magnetic voice, longing for her to call my name, thinking that's the most beautiful melody in the world.
We both go for a walk along the Xiangjiang River from time to time. She walked in front and I followed behind, we walked and talked endlessly. When she moved closer to me for the convenience of conversation, the wonderful breath coming out of her mouth could be delivered to my lips, and at that moment, it was like I had received an electric shock, and my body was going to collapse down. When our bodies unintentionally touched, oh my God! The hot blood then rushed around me, and I immediately retracted as if I had touched fire, but a hidden force was pulling me forward again, and all my senses were dizzy, like a cloud.
A chance glance from her sweeps by and I tremble, rejoice, sorrow, frustration ......
It was only at this time that I could indulge in her dark eyes, her vivid lips and lively, bright cheeks drew my whole soul away. She mentioned each of my words, more like a barren landscape that met a rich year, so I kept fishing for those few words and thinking about them upside down, and had to narrowly dry the essence of the words before I could stop. So, I became a person deprived of all thoughts and freedom, immersed in the world she gave me, enjoying the sweetness of wishful thinking.
However, my condition is so unusual that she can't see me in the crowd of butterflies. Therefore, those years, how hard I try again, to meet my always: daily disappointment every day hope, sometimes hard to stay up!
After graduating from college, I went south to Guangzhou, she went back home to Yiyang. Later, we each started a family. Later on, she was swept away by the prince charming.
That day, the classmates gathered, I ran into her again. My eyes splashed towards her, the hair is not born but wrinkles are there, the voice is coarse, the body is also a bit bloated, a variety of metaphorical spots covered the whole green and yellow face. The once-proud smile became humble, in the crow's feet at the corners of the eyes flooded with unease. But her momentary demeanor still allows me to vaguely smell the taste of the once youthful time. She is sitting among a bunch of classmates, her face is red, lined in a deadly beige jacket, like an orange that nobody wants in winter, and is about to fall off the branch.
There is some loss, and some comfort ......
The pure girl who played badminton, the dream girl of the teenage years, from now on, I'm afraid to move away from my heart. Later, she vaguely hinted to me that she could satisfy my share of emotions that I had not received ......
What is more than surprised, what is more than ridiculous. Once it passes, once it becomes an anachronism, it will come to an end.