The Cutie with the Long Memory
Like an elephant, I tell you!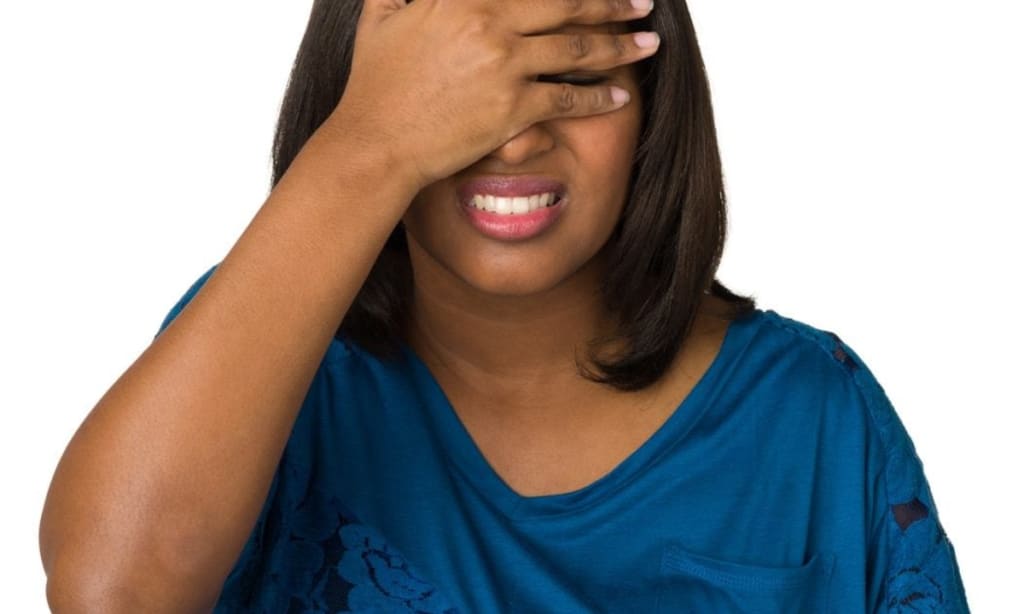 Photo credit: MS Urology Clinic, PLLC
I'm an 80s baby, born in a time when slouch socks were still cool, the biggest tape deck meant y'all had some money and little girls were stuffing their bras because their friends had boobs already.
I was no different than many of those girls. The boys got cute but Tiff just got...taller. By the 6th grade, I was towering over most of the boys in my class and had only a whisper of sprouting boobs. There was a pep rally after school one day. My friends and I scored really great seats in the bleachers directly across from where the basketball team was sitting. It's been over 20 years, so I cannot remember whose stupid idea it was but a trip to the bathroom to put on lip gloss turned into one of the most embarrassing moments of my adolescent life.
Two of the five of us were endowed already. One of the five of us was on her way. The last two of us; gangly, flat-chested me and my tiny flat-chested counterpart were tired of not having a dog in the fight, so we did it. We stuffed our bras with those horrid little tissue squares that public schools use to torture their female students. And boy did we stuff. After 15 minutes and a full blown 5 person effort, my girl and I walked back into the gym with boobs and proud of them!
The rally went well. We cheered, we danced, we posed and did our little dance routine to the school band favorite. I could see that I had gotten the attention of B (for anonymity), the star player on the team. He was a nice guy, really cute and desired by every girl in our middle school. I had to look cool so I hung around playing with my friends in the hallway outside the gym. When B came over to me, I was mid dance move and didn't realize I had dislodged the very carefully puffed tissue that made up the chest that I had, well, made up. I turned around and felt the tissue brush my chin. When I looked down, my boobs were noticeably uneven and disproportionate. Making eye contact with B was the most excruciating thing I've ever experienced. He was trying hard not to laugh, but it was just too much. B doubles over laughing, drawing the attention of everyone else in the hallway and I turn to sprint away.
The remaining month and a half of school went by painfully slow. I got through the jokes, boobs drawn on my desk, piles of tissue left on my seats and ended up moving away. On the last day of school, B left a note on my desk that said to keep in touch. I threw it away.
Some 23 years later, I'm minding my own business on Instagram and see that a person by that same name as B has followed me. I check out the page and see that it's the same guy from so many years ago. A flurry of likes sends my notifications crazy; all from him. Guess what comes through a few minutes after that? A private message from B saying that he feels bad for not saying anything when I was getting drug under the middle school humiliation bus, but you know, kids! He then tells me that he sees that I was worried for nothing and is sure I'm not the only one glad that things worked out the way I wanted them to. He also wanted to know if I still had a man and I just...
I blocked him and left that bad memory in that now deleted message thread.
Teenage years
There's just so much swirling around in here.
Nearing official middle age, I am respectful of the lessons I have learned and confident that someone can learn something from every one of my stories.
No nonsense personal truth in every word.