The 9-5 Pitfall
How the prospect of financial stability blinded me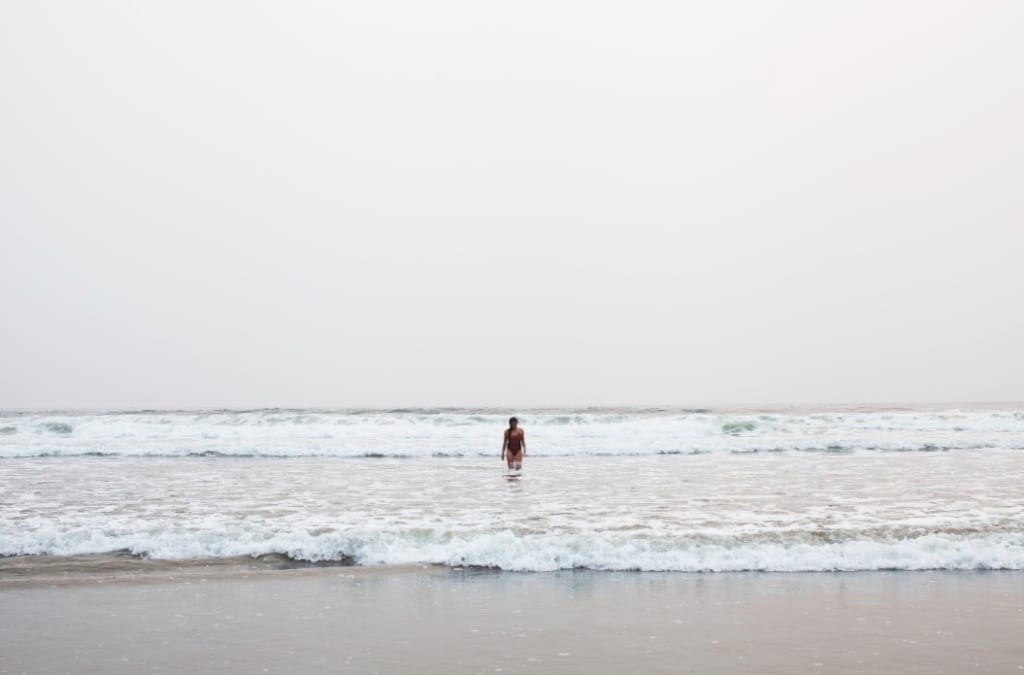 When financial stress weighs me down, the ocean provides the best solace
Let's preface this story. I'm a Canadian who lives in Australia. One thing these two countries have in common, is rising costs of living (well like the rest of the world).
I first came to Australia on a Study Visa, the a Working Holiday Visa, then another. Now I'm awaiting permanent residency. So in order to stay in Australia, one of the conditions is that I couldn't hold one job for more than 6 months. For me, this was the worst news ever. Right in the middle of a global pandemic, I wasn't allowed to stay in a job for longer than half of the year when employers were letting go of employees left right and centre. I was desperate to find work, when it seemed all entry level jobs were being given preference to Aussies and definitely not foreigners.
I started working at any place that would take me. I would pick up extra hours anywhere, as neither the Canadian nor the Australian government would grant me any sort of covid relief. I had looming student debt that I had to pay down every month.
Finally it felt like the world was opening back up, and my Permanent Residency Visa allowed me to stay in one job for as long as I liked. So I scoured LinkedIn, and all job platforms for work that fit within my area of study. I was so excited by the prospect of a job that utilised my university degree, gave me a purpose and that I could work within a team that was trying to do good in the world. And I found it!
I was hired as a Customer Success Manager for a startup company in the software as a service sector. It was fresh and cool. The work allowed me flexibility to work from home most days, and saved me commuting 3+ hours each day on the train. The team I worked with was genuinely passionate about what we were doing. I was really looking forward to settling into a career where I could make my mark. And to top it all off I was getting paid consistently for my efforts. Well, until I wasn't.
The company decided behind closed doors, it was time to restructure. I was made redundant and so was the rest of my team. So where does that leave me? The simple answer would be to find another 9 to 5 with similar or better perks, and a healthy work, life balance. But let's read that sentence. A WORK, life balance.
What if I want my life to be in balance. See in that sentence above, work came before life. I'm convinced the idea where we put so much pressure on our careers, we lose sight of what our actual purpose is in life. Now before I get too much further, I still think it is important to work, money ultimately does make our world go round. I believe in a strong work ethic and persevering. I would work 3 jobs while I completed my studies at university in order to continue paying rent and feed myself a diet of rice and beans.
So what I mean to say is, what if I can compete with the rising costs of living, by working for myself. An important realization I've come to is that a traditional career path is not for everybody. I have friends and family that followed the path of doctor, lawyer, accountant, and they love it! The thought of working at an office for somebody else forever, does not sit well with me. Being made redundant is a blessing in disguise. I know in my bones now that relying on someone else for work, for a liveable income, is not my ultimate answer.
So the plan from here. I'm going to focus on me, my passion, my dreams and be the most genuine person while doing so. The ocean has always been my place of solace, of comfort but also where I can push my boundaries and discover new places. I intend on traveling Australia, surfing, taking photos on film and continue to create epic yoga courses from the beach. I want to empower myself but also others to find those aspects of themselves that make them excited to get up in the morning. I want to experience life on the road, write about my travels, share insights, and continue to have fun. Fun doesn't have to stop because it is work. I will sell my yoga courses on an online platform, I will continue to perfect my cross-step in surfing and I will share my adventures and stories with whomever cares to listen.
I had always envied those who could travel endlessly, work from wherever they were and fun while they were doing it. So I'm making the decision to do just that. I know I have a lot of work cut out for myself, and I will have to be open to learning and failing all over again. I know it's not all butterflies and rainbows. I will be responsible for me and how I make money. Here I can monetize my writing, I can start investing my money in ethical funds, I can pour my time and energy into creating the best yoga classes, and I can surf.
I hope whoever needs to hear this today, it has reached your ears. If I fail, I will learn and try again in a new way, but I hope to see you along the way.
Follow me on Instagram @shubskerr or find my YouTube https://youtube.com/channel/UCPK9f3M7rWPwyzFJOCC1TYg
Anybody who wants to try a new yoga class you can find my link to SK| Y Online Studio https://yogawithshelby.teachable.com/