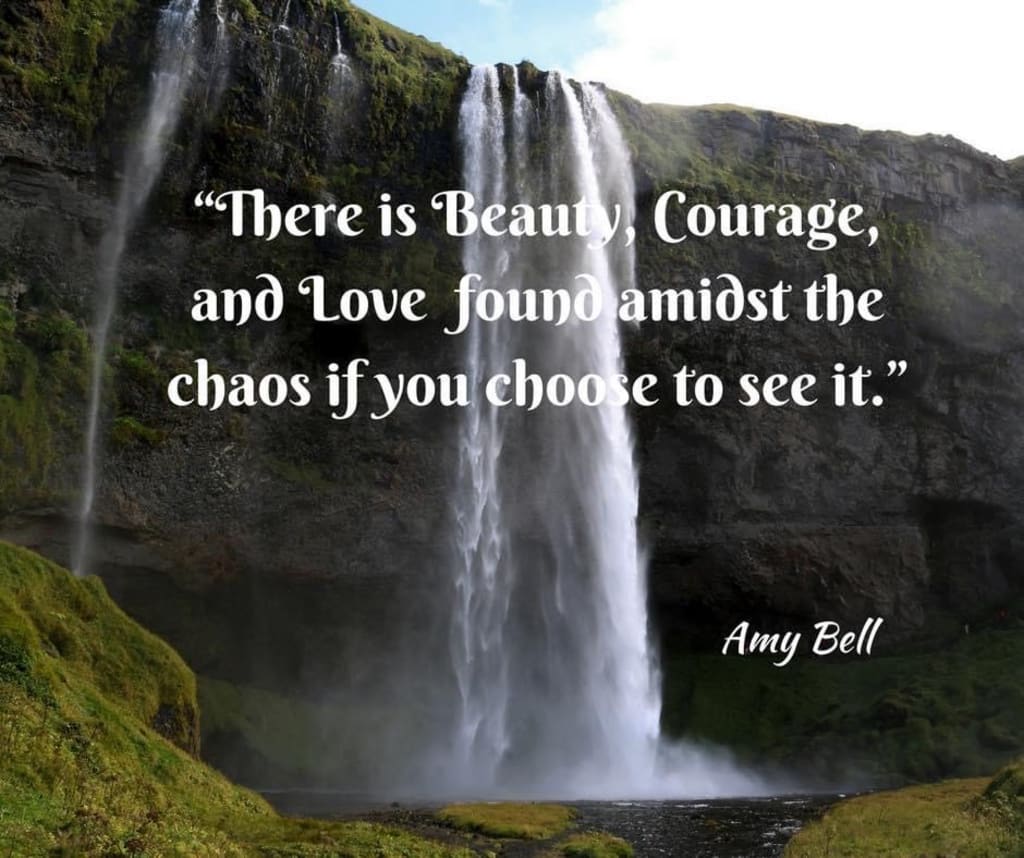 Navigating the search for love can be difficult at any age no matter where you live. I think everyone can relate to the trials and tribulations that come with seeking that special someone. Now, imagine finding yourself newly single in your early 50's, and living in a beautiful resort playland. I know, I cringed as I typed it!
After leaving a long-term relationship that is exactly where I found myself. I thought I would grow old and fly through the years with my partner. However, after finally admitting that we were growing apart with different priorities I ended it. Clearly, this was not an easy decision to make. I granted myself the time to grieve this loss, of course question my choice, feel the loneliness, and eventually allowed my thoughts to look forward to the future.
So, what now? Where to begin? With no clue and no plan, I began to look around. First, let me paint you a picture of where I live. I absolutely love living in my beautiful coastal town. The locals here are some of the kindest, hardworking, and fun-loving people I have ever met. We live for the summers filled with sun, sand, salt water, and beautiful tan people. Being a destination vacation place our visitors come here looking for fun and with the nightlife on every block finding a party is not hard. Not really an atmosphere that promotes good ole fashioned dating, if you get my drift. Unfortunately, most of the attractive and successful men my age is still chasing the young women around. This "Peter Pan" mindset does not bode well for a woman of my experience and age. Let's face it in order for me to be the younger woman I'll need to find a man with one foot in the grave. I'm not knocking it; I just have never been into the "Sugar Daddy" concept. I want a partner to grow with, work towards goals with, enjoy life with, and occasionally be a shit show with. I know seems like a lot to ask for.... right??
This past summer was my first single summer in over eleven years. I have enjoyed lots of fun and laughs with friends but, I've also learned and observed a few things along the way. While I'm writing this from a woman's perspective, I believe this will resonate with some men as well. I present to you five lessons I have learned as to why the art of dating is dying out.
"The Drunken Hookup"
This is exactly how it sounds! Now don't be so judgmental this idea can serve a purpose, and I myself have experienced this once or twice. Besides, some of my favorite couples met like this just keep in mind this result is a rarity. Tread carefully in this area aside from the obvious safety issues, I have not really heard anyone say they made a good decision while being drunk. You may find yourself waking up with someone you would not normally find attractive in this way. While that sounds really harsh, it is sadly true. On the upside, these experiences usually end in the morning so you can beat yourself up and quickly move on.
"Netflix and Chill"
I heard this and thought WOW my perfect night! Movies, take-out, a bottle of wine, snuggled up, and being lazy. Apparently, this idea implies much more than that. Consider this a gateway to a guaranteed sexual encounter. I suppose this could be a successful path to finding your one and only, I'm just not sold on the idea this is first date territory. Also, bear in mind if too much wine is involved you will likely find yourself back at concept number one "The Drunken Hookup."
"Beware of the Young Buck"
This one totally took me off guard! Ladies imagine you are feeling sexy and confident looking around a room thinking my potential special someone could be here right now. Then, BAM!! You are looking in the eyes of "25." He walked his pretty ass right up to you with more confidence than men twice his age. Where did these little boys come from, and what are they thinking? Now, if you consider yourself a Cougar this takes the game to a whole new level. No longer do you have to hunt the prey; they are serving themselves up on a platter. I never thought at my age I would be hit on by men in their 20's everywhere I go. This is not for me! However, I'm not judging by all means Cougars play on this is your time!
"Married and ready to mingle"
This is just a hard NO for me! I understand life is not perfect and it is easy to become complacent and lonely in your marriage. The answer is almost never found by going out and looking for "fun." Although if you are single and just looking for fun, I suppose this can be a mutually gratifying encounter. Be leery though if you are looking for real love. The one thing I have observed in these situations time and time again, is that if they are willing to cheat with you; they are willing to cheat on you!
"The Dreaded Friend Zone"
This can be the most confusing places to find yourself. You finally meet someone that connects with you on so many levels. Each of you would rather spend time together than with anyone else. It just feels so easy and comfortable, you can share anything with them. The fun you have together is phenomenal, you just get each other! Then the chemistry that you share starts to creep up with the thought of could this be the love of a lifetime, could this be my person? But do you risk the friendship? Do you risk not having them in your life at all? Do you risk losing your best friend? Not easy answers to come by. On the other hand, are you willing to lose them to someone else? Are you willing to watch them slip away because you could not find the words or the courage to tell them how you feel? Makes me wonder how many magical connections have fallen victim to this age-old dilemma.
In conclusion, love is the greatest divine gift that connects us to all living things. Yet so much sadness and disappointment have been associated with the pursuit of it. I believe ultimately there is a special someone out there for all of us. Good news is there are a few tricks to help you endure this journey. Take time for yourself, allow you to become the love you are looking for. Understand the qualities you want in a partner and exude those out to the world. Stop looking so hard! We usually find what we need when we stop looking for it. And, appreciate the love you already have around you. Whether it comes from family, the best of friends, or even your pets find your happiness there. Every squirrel eventually finds their special nut so remember even true love can be found in any of the above-mentioned scenarios. Just love yourself first!
As for me, I will keep my spirits high; my sense of humor strong; and the confidence of knowing I have so much to offer that crazy squirrel that might find me one day. Besides, if dating doesn't work out for me.... I like cats!
Amy Bell...The potential crazy cat lady!
About the Creator
My biggest dream in life is to write, inspire, and entertain people with my words. I consider myself an old soul with the imagination of a child. I invite you to enjoy the musings of my mind!
Reader insights
Outstanding
Excellent work. Looking forward to reading more!
Top insights
Heartfelt and relatable

The story invoked strong personal emotions

On-point and relevant

Writing reflected the title & theme

Easy to read and follow

Well-structured & engaging content
Excellent storytelling

Original narrative & well developed characters

Eye opening

Niche topic & fresh perspectives
Add your insights