RS CENTRAL vs EAST
Small Town Friendly Rivals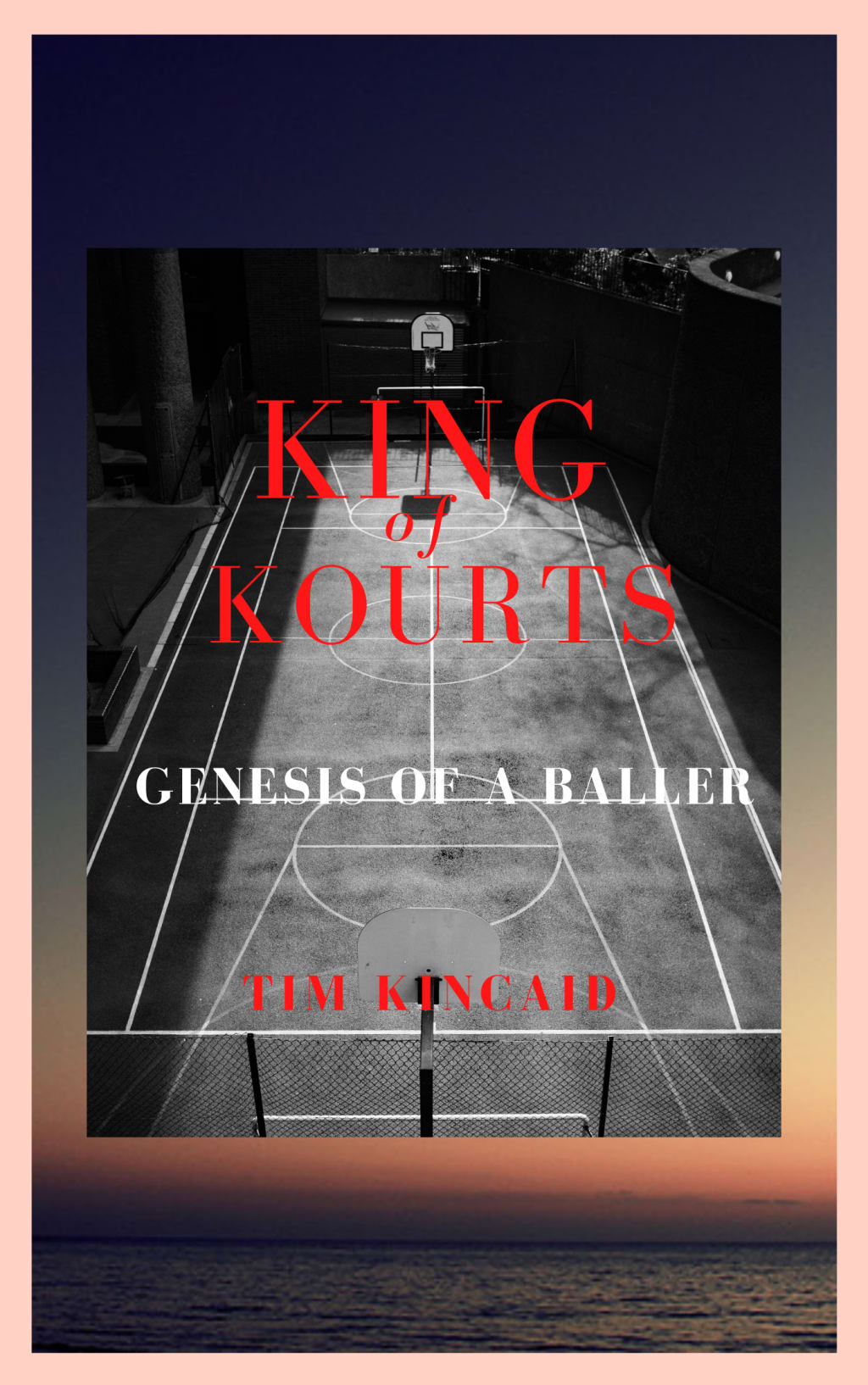 Canva Pro
It's the night before the biggest game of the young basketball season. The eve of Small Town Friendly finally seeing firsthand what's all the fuss surrounding Kincaid. We are to play our cross-town rivals: East High Cavaliers. They have a formidable squad, a senior laden team. The leader is their star point guard, David. He is 6 foot 3 long arms a great defender and intimidates most other point guards in the always tough Southwestern Conference. Tracy, their power forward, was as big as an offensive lineman and second best player. 
They projected East to finish near the top of the Southwestern Conference. I realize as a Hilltopper this is sacrilege to say, however I really liked and respected their coach Dan Beason. He could be mean as a rattlesnake if you didn't go hard or follow directions but each time he coached me at Gardner Webb Basketball Camp he was always encouraging and gave motivational comments to me as a young cager. 
Although I'm just a sophomore, I have secured a spot in the starting line-up as a point guard with one caveat: my Ledbetter homie Whitehead and I rotate who will start. No slight to my homie, but I should start every game. I'm a good Topper soldier and follow protocol. Whitehead is a Senior and has paid his dues. 
I consider myself the second best player on our team over the last 2 years. My New Hope homie Carp claims the distinction of being the best. Before a kid named Curry was born, Carp, a senior wing player, was the greatest shooter I had ever witnessed. He was a tireless worker, all conference cross-country runner and the deadliest shooter in the Tri-State area.
Carp, like most of our squad, was a ladies' man. He and I had double dated with my 20-year-old Cougar, Tonya and one of her Cougar friends, Elle, my freshman year. However, on the eve of our big game, he was playing a dangerous game with Tracy's old lady Jackie. She was an East High Coed and there were not 3 babes at East hotter. Jackie was a long legged Redbone extraordinaire. I can't say as I blame Carp for risking death by boyfriend. But I digress. 
My long-legged cheerleading goddess, Bree, has my attention. We post up at her granny's at our secret hideout the loft in the barn. My heart sits across from me reading Shakespeare we have a report due Monday it's Thursday night. Our deal is she reads a chapter, I read a chapter, and then we taste each other's tongues. The words coming out of her mouth are almost as beautiful as her sweet countenance. It's Romeo and Juliet, a story of two star-crossed lovers I would spend the wee hours of the night quoting Shakespeare and kissing My forever Bree.
When Central and East play, the gym is usually packed, however when both teams are good there is literally electricity in the air and it's palpable. I love East's gym; the floor is cushy with a bounce to it; the rims are forgiving and it contains a stage at one end. I view the stage and think we are about to put on a show like a Tony award-winning Broadway Musical.
If you do not make plans to arrive before the girl's game, good luck finding an open seat. All the beautiful women of Small Town Friendly are in attendance. My Heart is already kicking, spinning and leaping. I take a moment to admire. I'm in my dark Kade mode, so amp'd up I may jump out of my skin I focus on my breathing to keep from hyperventilating.
The gym holds approximately 4000 fans however on this night, the Fire Marshal puts it at close to 5,000 and stops more fans from entering. Coming out in warm-ups to a packed capacity crowd is truly intoxicating. You can cut the intensity with a knife.
East employs or attempts to employ the intimidation factor. They were big, muscular guys. On the surface we resembled a bunch of pretty boys however under the surface, Carp was an assassin and I am a Certified Bonafide Ledbetter Balla whom at 13 years old rode my bike to the tough Projects and Playgrounds of East High's hood and gashed all comers unafraid. Now as a 6 foot 3 inch 15-year-old 10th grader finally getting the start and ready to show the world my talent. There wasn't a mfer or a team of mfer's on the planet gonna stop me on this night.
Tracy said if Carp came in the lane, he would bust him up real good. David would intimidate smaller point guards. He is a scary-looking dude to the average high school sophomore guard. There is nothing average about me or my game. Dave was a fine player and ran Coach Beason's offensive and defensive scheme as designed. I possess size, quickness and shot making ability that neutralized their game plan. 
Our primary and secondary breaks are legendary while in motion, Beethoven's 16th symphony comes to mind and plays in D minor. If our opponents score, we would apply immediate pressure to their defense. Our center, Trace the Base, would quickly get the ball out of the net and inbound the rock to me our wings DP and Carp would sprint down corresponding sidelines I would choose a sideline kick the ball to the wing player he could either pull up and shoot or continue down to the corner. I would follow my pass the wing then swing the ball to me I would catch and get to a triple threat position pass shoot or penetrate. This was our secondary break.
Our primary break is akin to Beethoven's 16th symphony jacked up on meth. The opponent misses I quickly get open to receive the outlet pass, quickly get to the middle of the court and speed dribble until someone stops me. If I'm not stopped, I take the ball to the hoop and score or pass to the open man.
I would have my best overall game of the season. Please understand we didn't have a 3 point line and the high school game was 32 minutes long. I scored 28 points and 14 assists. Carp pours in 42 points. Tracy would have to wait another day for retribution. I would guess in our storied programs history no two players ever scored more points in one game: 70. 
School
A freelance writer who offers ghostwriting ebooks, FaceBook posts, article & blog writing services. He works with B2B & B2C companies providing digital marketing content designed to drive traffic, increase conversion and SEO.
Receive stories by Timothy Kincaid in

your feed