Puzzled by Words
Jesse Altman's aoto biography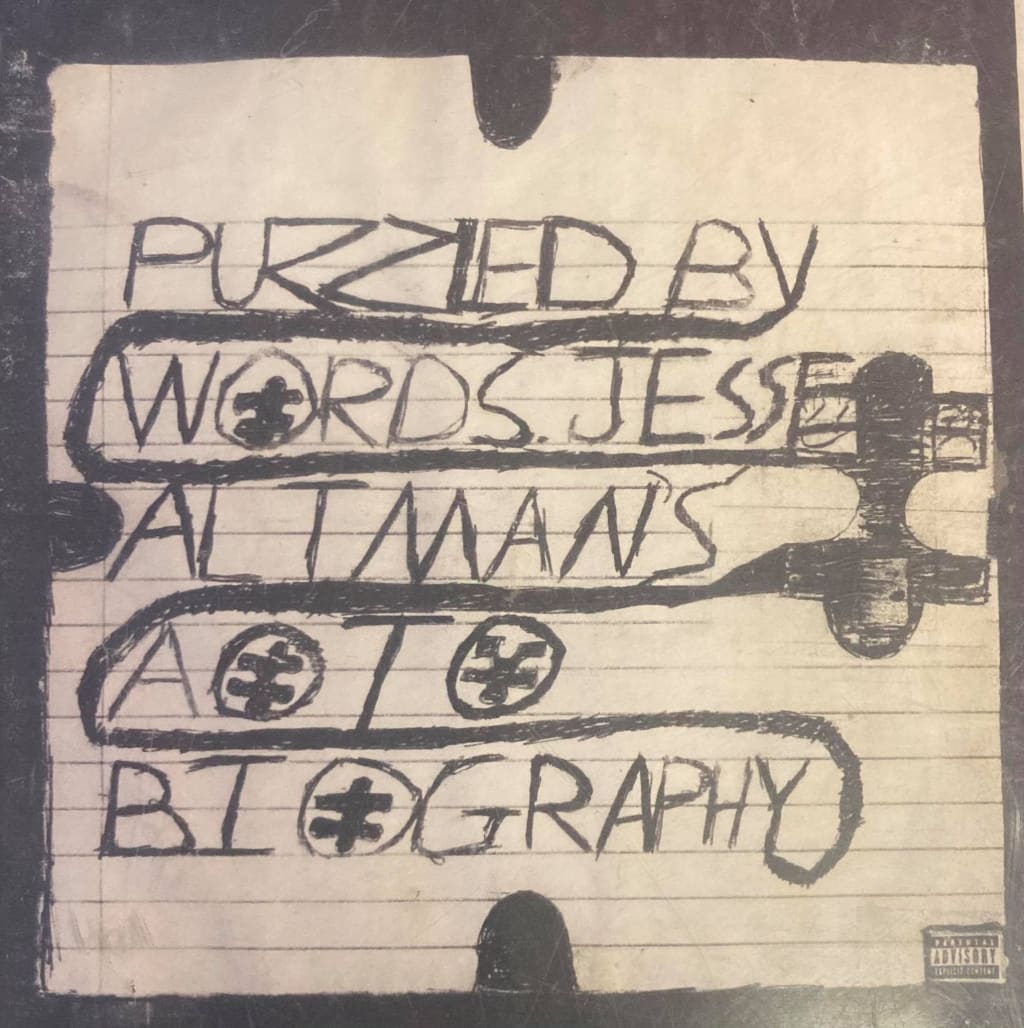 Interdiction and page. 1
Hi, as you can tell my name is Jesse Altman and I'm getting ready to tell you about my life. Before we get started I just want to give a quick introduction. I am from Dayton Ohio, born and raised. I have four brothers, one step brother and a few friends I call brother. My mom's name is Rachel, all my grandparents are passed away and I don't know my dad. Lucky for me I have many acquaintances, other friends and a pretty good size family. So you can get to know Me, my family and a little about my friends in the following pages. Thank you and have a goodtime!
1987; It's a could winter morning in Dayton Ohio. Rachel's water brakes and she's rushed to Miami Valley Hospital. Then at 11:56 am a new blond haired green eyed baby boy was born. It was me; Jesse Altman, starting off day number one. Now, I can't tell you I remember anything from this day, but I can tell you it was February 25th and I only weighed five and a half pounds. The doctors had to put me in an incubator because of how small I was. My mom got to take me home the next day. I was fine; I had ten fingers, ten toes, little ears and a little nose. She took me to Kelly Ave. My first home, my first of many.
Kelly was a pretty bad neighborhood. It was not as bad then as it is now but even then, Kelly was just an apartment complex full of people on welfare. Even us, Me, my mom and my brothers; Wellie, James , Jason and Jeffrey. We all moved from Kelly when I was about four or five, except for Willie But we'll get back to that later. believe it or not, I can remember a lot of things that happened while we lived on Kelly. The farthest memory I can recall from there is the church bus picking up me and my brothers every Sunday and Wednesday. I'm not sure if I knew the days then, but we went for so long they stock with me. The next thing I can remember from Kelly is probably my first big wheel. I don't think I'll ever forget this day because it was vary rear to get things new and even less seldom that it was something as cool as a big wheel.
I was about three years old and my had came home from the store. She gave Jeff a toy gun that made all kinds of sound effects. then, she gave me the big wheel! So, Jeffrey's running around shooting up the neighborhood and I was cruising down the streets. We were a couple of bad asses me and him, but it did not last for long. Two or three days later a boy came out, broke Jeff's gun and throw my big wheel over a fence. I remember this kid well. He about five or six years old and we called him DIRTY DIAPER DANNY because he still wore diapers and he always smelled like shit. I'm not sure if I ever got my big wheel back or not, but this kid was an ass. Over the next year or so Danny continued to terrorize me, my brother and other little kids of the neighborhood until we moved. Just as I could with big wheel, I can also recall the first time I had to go to the hospital, the first of many.
To be continued