Opening Night For A Hoop Star
A Hostile Environment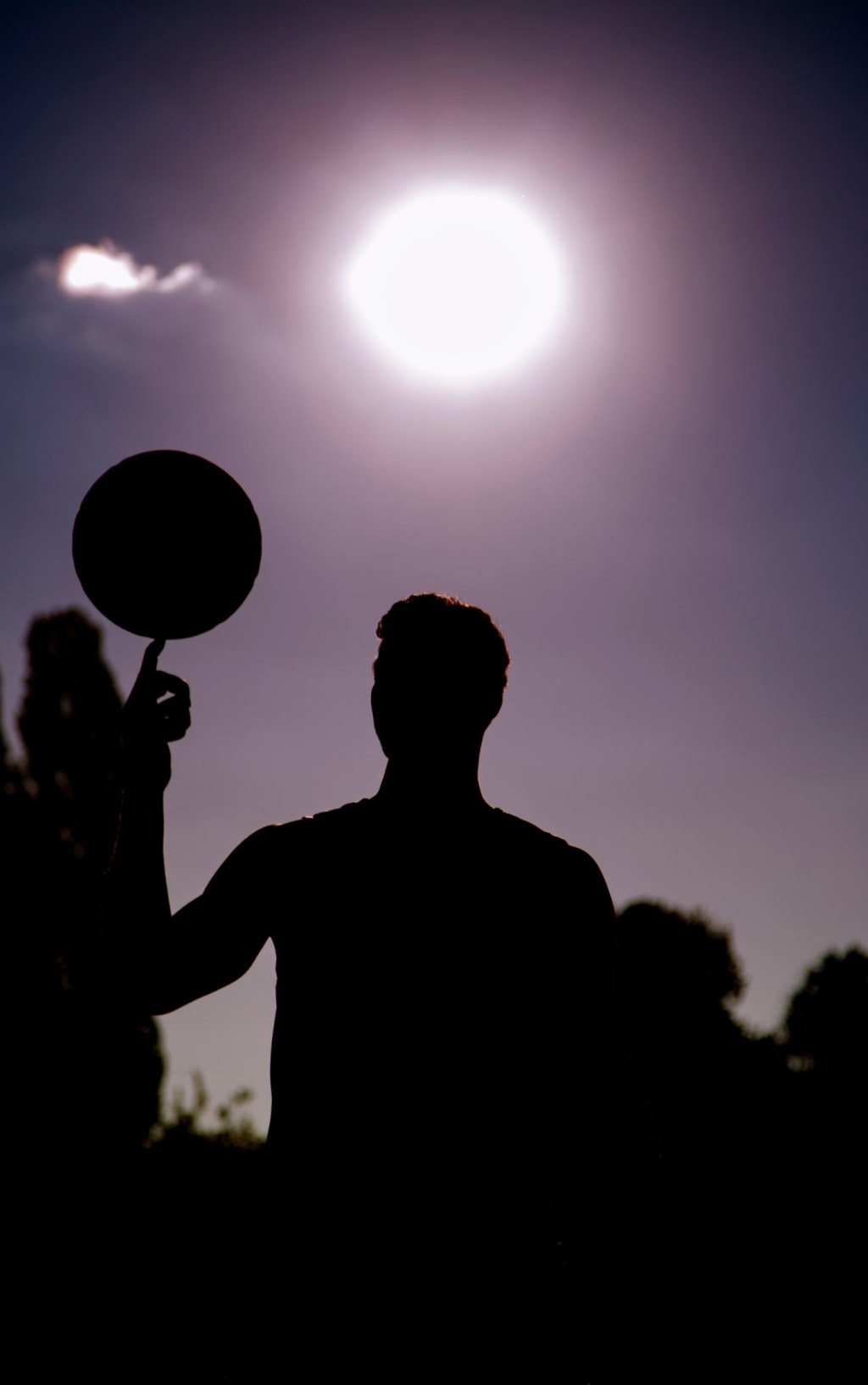 Photo By Canva Pro
We are on our way to the first game of the season against our cross-town rival, New Hope Middle. The bus is quiet, nervous energy fills the air.
The only sounds: the noisy bus engine and the rattling of windows after each bump in the road.
I'm now a 7th grader, finally old enough to play at Carver after spending the entire 6th grade in Purgatory.
Too young to play at the middle school, but too old for the Spindale House Rec League.
I turn my pain to a gain, working day and night, night and day. The rain would come, the snow would fall, and the heat would swelter.
Mother Nature brought all four seasons.
I could finally try out, make the squad, become a starter, and now ready to show the world my basketball skills.
I had dress rehearsals at the playground and projects of Forest City. The Hall in Rutherfordton and the Carver Ballfield in Spindale. Opening night is upon us.
I'm representing the school from my Hood. Carver Middle is located just off Ledbetter Road. The games are official, they all count.
Cold chills tingle down my spine, and tears fill my eyes. We're playing with real refs, time, and scorekeepers.
As a 6 foot, 7th grade, point guard. I'm a Hoop Star and Hood Legend before my first middle school game. The hope of Small Town Friendly to bring home a state title.
I look over at my seatmate, my lil homie Bubba Jordan. He, along with my cousin Simmie Dave, were my best friends in the whole wide world.
We had gone through so much joy & pain; triumph & loss. The many streetball battles on Ledbetter Road prepare us for what's ahead.
I punch his shoulder. He doesn't speak, but gives this nervous smile. No words needed. I know my Nigga ready to eat.
I spy on my cousin Reggie. His brothers were outstanding basketball players. He will surpass them all.
Blease, whose big brother was a NAIA All-American at nearby Gardner Webb College. He will follow in his footsteps.
Finally, big Jack, whose mother and granny had sheltered him from participating in street ball battles on Ledbetter.
I assure her that her baby boy will be safe with me. I pull him from her loving arms and turn him into a warrior.
We are all 7th graders except for Bubba. He is an 8th grader. I'm the youngest, but I take the mantle of Alpha Dog in our pack of Ledbetter wolves.
This is the first leg of our improbable journey. I couldn't find a finer group of ballers to go to battle.
As our bus enters the long gravel driveway to the parking lot. Students greet our arrival by throwing rocks from the gravel at our bus.
We consider New Hope Middle the best team in our conference. We walk into the hostile environment.
They fill the gym to capacity with students hissing and booing our entrance. I ignore the fans to survey our battlefield.
I am impressed with the gym's aesthetics. It contains upper level bleachers and a stage at one end.
Hostile environments are nothing new to me. I made my reputation, traveling on my bike to various Small Town Friendly courts.
I embarrassed older guys who wanted to do me harm. My fearlessness and relentless rage are my calling card.
I play with a reckless abandon never seen in our county. This is just another challenge I was tailor made to conquer.
Face of a choirboy, heart of a hedonistic heathen, seething. Wait til they get a load of me. The curtain drop is moments away. Opening Night For A Hoop Star.
About the Creator
A freelance writer who offers ghostwriting ebooks, FaceBook posts, article & blog writing services. He works with B2B & B2C companies providing digital marketing content designed to drive traffic, increase conversion and SEO.
Reader insights
Be the first to share your insights about this piece.
Add your insights