My Kappa Sweetheart
A Kiss at Sunrise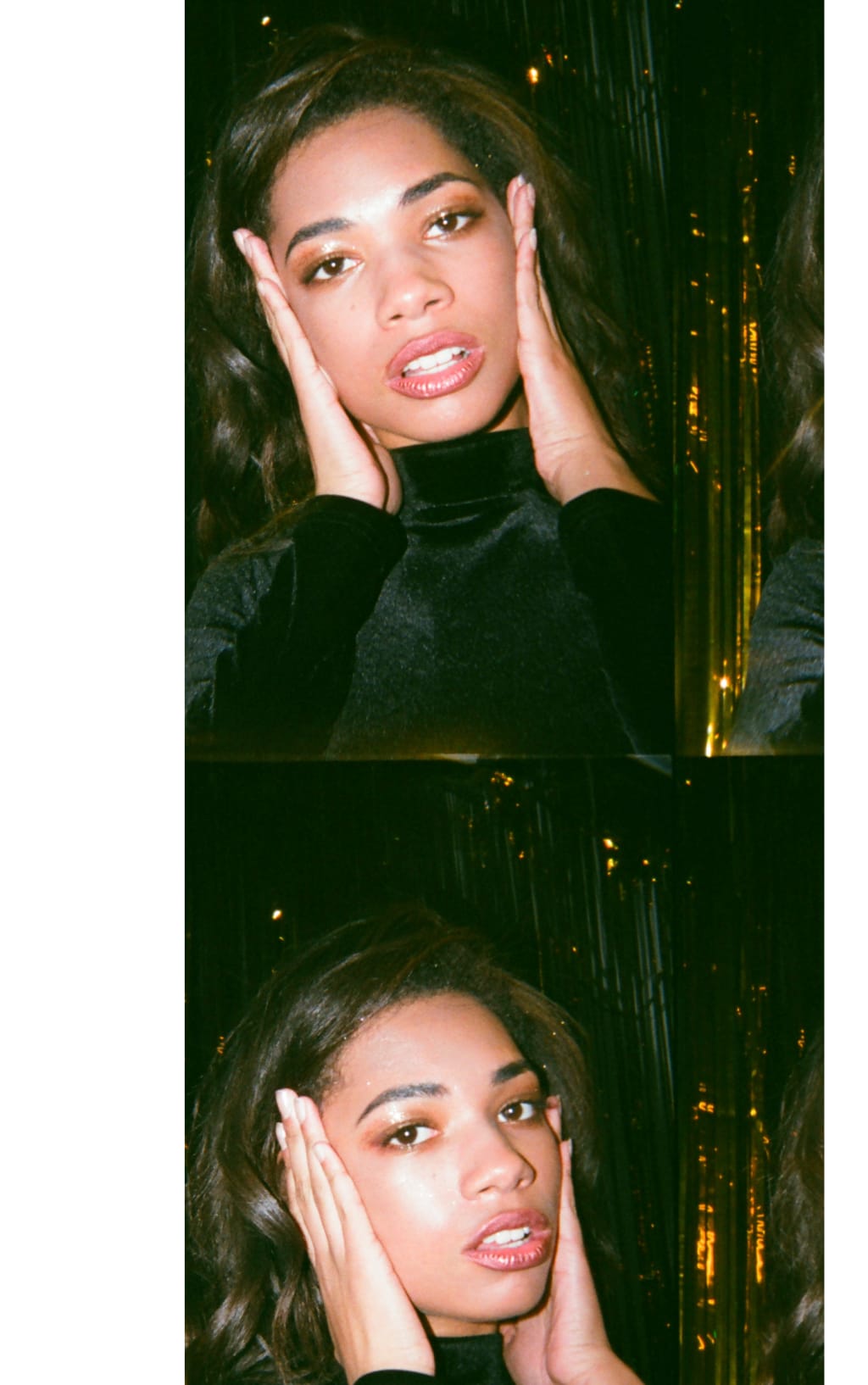 Canva
I have nothing but the utmost respect for fraternities and sororities, especially black frats and soros at predominantly white institutions when you make up a small percentage of the overall student population you could feel alone. The frats and soros give the minority student a sense of belonging to something bigger than themselves.
In my case I found it unnecessary, I already belonged to a frat; the men's basketball team, this fraternity was exclusive, having a millionaire father couldn't gain you entry. It didn't matter if your pedigree went as far back as George Washington the odds of your son receiving a basketball scholarship and gaining entry to one of the elite 8 institutions that play basketball in the ACC during the late 80s is the equivalent of getting struck by lightning; twice.
My roommate, however, loves the step shows and the way the KAPPAs danced with the cane. He joins the KAPPA's, one of the 3 black frats on campus the other 2 were the Q dogs or Omega Si Phi and the Alpha's they broke down along these lines: KAPPAs were the Pretty Boys, the Q's were the hardcore brothers and the Alfa's were the Geeks. 
I had considered joining the KAPPA's ranks, but reconsidered when I saw what Big Shootie had to endure; first had to shave his head; no way I'm shaving off my high top fade second walking in public with other pledges and do as commanded by a so-called Big Brother I've always had a problem with authority and I damn sure would not listen to a mere mortal; a regular student. I'm placed in an arena exposed to tens of thousands of fanatics and perform under tremendous pressure, a modern day gladiator.
My room dawg's sacrifice allows me some perks of being a KAPPA most important, an invitation to the annual KAPPA Sweetheart Dance; this is where all the KAPPA Sweethearts dress up to the nines and introduce the new stable of Sweetheart pledges. 
At this point in my Baller career, I'm well known on and off the court, especially in the Sweetheart circles they have always been my favorite flavor of chocolate. Just as Fresh Meat Week on the overall campus is a shooting gallery for upperclassmen of easy prey: freshmen coeds aka Bambi's. There is a plethora of Bambi's lined up to be slaughtered by wolves like myself as I'm unfairly characterized by the more seasoned Sweethearts.
Shootie and I are examining the lay of the land like 2 caring wolves, trying to see which Black Bella to protect, love and take extra care to taste every inch of her beautiful body til the break of dawn. My mouth waters at a ballroom filled with the most gorgeous sistas assembled in the Tri-State area, all dressed to impress for their coronation. 
My roomie and I look like twins, although Shottie is 6 foot 8 and I'm 6 foot 3. We both possess light brown skin, perfectly trimmed high top fades, nattily attired in Blue Blazers, white oxford button-down shirts, khaki colored slacks and loafers.
I'm in my Kade mode telling a story when I feel a tug at my blazer. I turn to find a cute be-speckled Bambi; walking right up to the mean ole wolf, unafraid. She is wearing a dainty short pink cocktail dress, black-horned rimmed glasses and a short Halle Berry haircut with silky chocolate skin. Her most alluring feature; luscious succulent lips that produce a Scarlett O'Hara in Gone With the Wind southern belle accent. 
The Sweetheart stands 5 foot 6 with heels, her dress doesn't allow an accurate visual inspection of her body, however, my wolf's instincts tell me; delicious; not my normal cup of tea, but I learned long ago going to the Groovy Grove in Small Town Friendly; you cannot take all the hot girls home; love the one you're with, focus on the one that's focusing on you. But I digress.
Hey Kincaid. Hey there darlin, aren't you a vision of loveliness? I say. Why thank you fine sir, please to make your acquaintance; I'm Myesha. She says. Miss Myesha, are you having fun yet? I ask. Not until this moment, it's been rather boring, well Boo I hope to bring some fun and excitement to your evening. I reply. She smiles and asks. What do you have in mind? At that very moment, the lights go down and a slow song begins. I will fill you in after this dance I take her hand and lead her to the center of the ballroom floor.
A key strength of any ACC point guard is their peripheral vision and keen awareness of his surroundings I notice the Sweethearts paying special attention to my intentions with the newest member of their club. The singer croons: play another slow jam, this time make it sweet, play a slow jam for my baby and for me. We start slow dragging. Myesha smells of fresh jasmine.
I whisper in her ear, How old are you? She whispers; old enough. What do you love? I ask. She pauses for a moment. Sunrises and sunsets walking on the beach under the moonlight. She replies. What makes you weak? I ask. A kiss on my neck and a bite on the inside of my thigh. May I taste your lips? I ask. You don't need permission. I kiss her soft lips then go for one of her weaknesses; I bite and kiss, kiss and bite as the Sweetheart purrs she raises her head to reveal a sensuous neck, I lick her throat and return to her mouth, she devours mine and puts every inch of her delectable tongue down my throat. 
We both are breathless as the lights come up; Rick James blares: she's a very freaky girl, from head down to her toenails. I back away from those lips, her eyes still closed I whisper in her ear, you make me so hungry. She smiles. I take her hand, and we walk over and sit at a nearby table as we chit chat it becomes immediately clear of her intellect; smart and sexy, her big sister, who pulls up a chair, interrupts us. 
Stephanie is absolutely my flavor, a striking red bone, 5 feet 9 but with her stilettos over 6 feet high cheekbones, full double d's, blonde braided weave down her back, phat to death booty, Steph's a Jersey girl with an attitude to match. She is a junior who dates the Big Brother Almighty of the Kappa's since freshman year. We have history I had secretly loved her since we met while registering for classes as frosty's. I can remember when Steph was a cute little Bambi; now she's a full grown Nala; lioness extraordinaire. She speaks. Hi Kincaid. Hey beautiful. I reply. Boy, stop! Steph says. Hi girl, are you having fun? She asks. Yes, it's shaping up to be quite a wonderful evening, Myesha looking dead at your boy. Cool, we are going for breakfast later can we count on you to come? I interrupt. Sorry, Boo, she's already spoken for as I look into my Bambi's eyes, I plan to take her on a trip. 
Kincaid quit playing. Steph replies. Tell her Miss Myesha, I'm sorry girl, he promised to take me somewhere fun and exciting. She replies. MMM, I'm sure he did but where this time of night. Steph asks. I give Steph the come here finger and whisper in her ear. I'm taking her to ecstasy; you always have an open invitation to ride. I kiss her ear. In my peripheral I notice her man at the head table stand up staring us down Stephanie turns visibly red and for the first time the Jersey Girl is speechless. For a few moments. 
Stephanie regains her composure. Ok, you guys have fun and be safe. She says. Thank you for understanding. Love you. Myesha says. Love you too. Steph replies. As she walks away, I chime in Bye Felicia; I mean Stephanie; she ignores me and goes into her boyfriend's arms for a hug he sort of glares at me. I smile. 
I think: Please make a move I will eat all you punk ass pretty boys: I'm Jacob from the Cherokee tribe. I take her hand and as we walk towards their VIP table; I say to no one in particular: great party guys; as we pass by I place my hand on the center of my Bambi's cute little bottom, marking my territory. KINGKADE Ni**A's KINGKADE.
My Kappa Sweetheart. continues...
School
A freelance writer who offers ghostwriting ebooks, FaceBook posts, article & blog writing services. He works with B2B & B2C companies providing digital marketing content designed to drive traffic, increase conversion and SEO.
Receive stories by Timothy Kincaid in

your feed