My Confession To My Dear Mistress
Will you become my wife officially one day?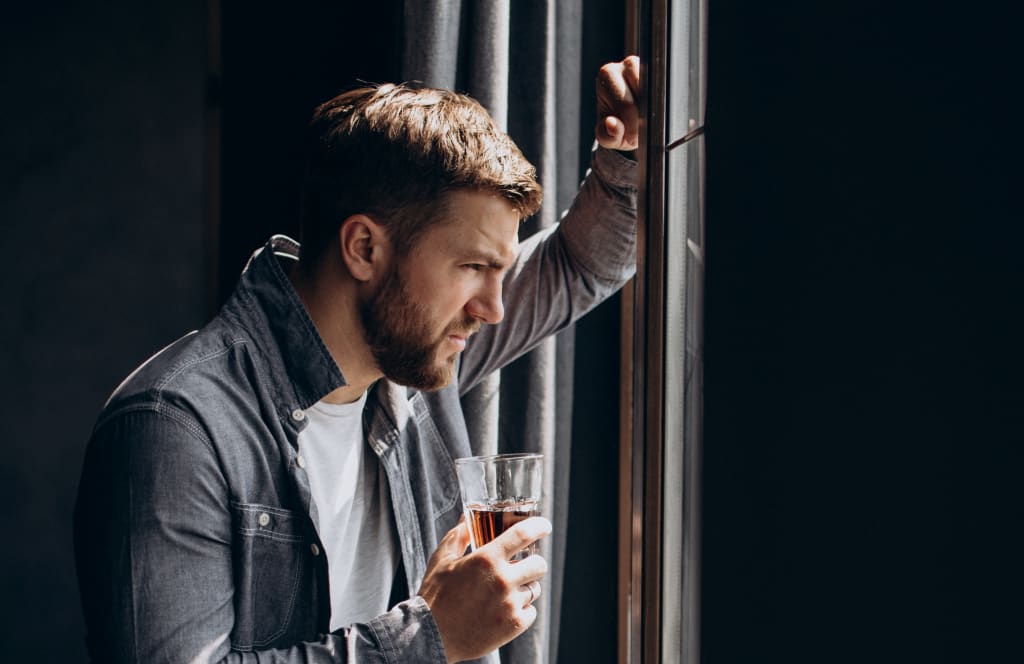 Alcohol addiction photo created by senivpetro — www.freepik.com
My dear buddy, soulmate, lover, and mistress
I have never liked to use mistress as it's underrating our relationship,
Though this is the common term used in this world to describe such illicit love.
I knew that you have been feeling lonely for the past two decades,
I knew those grilling feelings, especially during festive seasons and holidays.
I have always tried to be a good and righteous man throughout my life,
A good colleague, a good boss, a good son, a responsible husband, and father,
I have missed the chance to choose you as my wife due to the wrong timing.
My wife has done her duty quite well, though it's still far from my expectation,
She and I just don't see many things eye to eye,
Though I have nothing much to complain about her in raising my two children healthily in the physical sense.
She may have enhanced my luck in a way for my smooth sailing career,
Coupled with my intelligence and diligence, I'm able to provide a comfortable life for them all.
However, she can only be my dutiful wife due to our irreconcilable differences and incompatibility,
Though we had tried to work on it we're still like the most familiar stranger to each other.
* * *
I will forever be thankful to her for bearing my two precious children,
Which was the very reason I married her in the first place.
My heart is in the right place, she will be my only wife in this lifetime,
Until she is no longer around when being called by heaven.
I want to give my children a complete and 'healthy' family,
I want them to grow up healthily emotionally and mentally.
I do not want the complex adult world to affect their growing up years,
A complete and wholesome family is crucial to their emotional well-being.
My dear darling
You are more than just a mistress to me.
We are compatible in many ways like a true soulmate,
In every sense but soulmate for marriage, at least up to now.
As you came a bit too late and the timing was out, even by just a bit.
I have made the wrong priority in choosing my life partner aka wife,
I can only take you as my official wife when she is no longer around.
Will this day ever come? I do not know.
Life could be flicker and unpredictable. Let's enjoy whatever that we can while it lasts.
Who knows you may leave me before that day arrives for another eligible man to finally become a Mrs. He.
Where you'll no longer endure that loneliness, especially during festive seasons
I know I will be very sad but this is just part of life that's beyond our control,
Life is notorious for playing jokes on helpless humans at times.
I always tried my best to be a righteous man but I'm only human,
I've never intended to be a strayed husband but it tumbles down as we get to know each other more.
My wife and I have been living apart for the past two decades due to my job posting,
This has bred a chance for us to be closer together as she is far across the straits.
Or maybe the distance doesn't matter anymore?
As even when I'm back home occasionally we sleep in separate rooms.
Besides the children, there's nothing cross between us,
The emotional bond is almost non-existed,
It's only the duty to keep this family intact for the sake of the children.
She and I are the most familiar stranger to each other
This is the price I'm paying for the wrong choices made decades ago.
My two precious children are the only blessed thing I have got out of this marriage,
Besides painting an assuming happy family in the eyes of the world.
I will give you my blessings whether you choose to stay or go,
You knew that I always want the best for you and I want you to be happy.
With love,
A married man
Parting words
While infidelity is a despising act, there are some good men genuinely being caught between true love and commitment to the marriage. What do you think?
* * *
* Originally published at https ://medium.com
☘️ Thanks for reading! If you enjoyed this story, please hit the Heart(above left corner) and Subscribe button, you can follow me on Twitter @MLifeLesson, and if you want to help me create more content, please consider leaving a tip or being a pledged subscriber. 🧡
More story from me:
About the Creator
Life inspirations and stories from my 50 years of journey on earth. Twitter @MLifeLesson 🚗 [email protected] ☘️
Reader insights
Outstanding
Excellent work. Looking forward to reading more!
Top insights
Easy to read and follow

Well-structured & engaging content

Excellent storytelling

Original narrative & well developed characters

Heartfelt and relatable

The story invoked strong personal emotions
Add your insights