Marry me
From annoying sympathizers to husband and wife.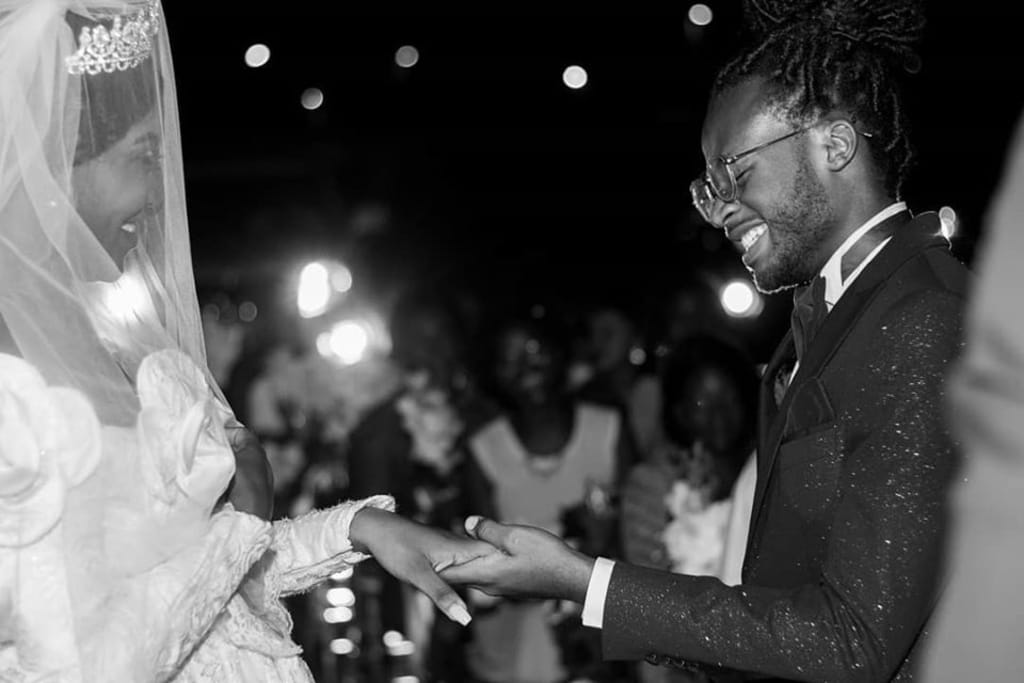 Annoying sympathizers
Annoying sympathizers
We were just acquaintances and I always wanted her friendship, but she found me annoying and I didn't know, I used to visit her a lot to get her to become a good and true friend, but for her, I was always annoying nothing more.
I found out why she thinks this
She always found me annoying because whenever we talked she told her dreams and goals and I admired them with also the same things I dreamed and had as a goal, but when I heard her I just answered ''me too''
She said I want to go to such a country, I said ''me too''
She said I want to be rich to do this and that, I said ''me too''
Until she blew me up and told me everything one day.
Best friends
After she expressed what she felt for me, I was disappointed and so I decided to walk away, that's when I started receiving countless calls from her, countless messages on Messenger, but I responded coldly because I was sad and disappointed, while I was making travel plans, my mother and my brothers would be immigrating, we were taking care of everything to be able to leave the country, she knew about this plan but I stopped telling how the plan was developing.
Boyfriends
It was then that she got sick and I went to visit her, I helped to take care of her, little did I know that I was already in love, I just knew that I always wanted to be with her and that she could count on me, I went to visit her for several days and take care of her until a One day she told me that she was feeling that she could no longer stay away from me.
I went crazy and shaky, I declared myself to her, I felt like the most blessed man in the world, I glowed and we started dating, but I didn't talk anymore about the family trip that was about to happen.
When I shone
When the date of the trip approached, I told my mother that I would not go anymore, the country was difficult but that I would turn around because I was determined to marry my annoying supporter, my mother gave me all her support.
I went to meet her and asked her to marry me...
Marry me! I said, and she said yes.
In preparation for the wedding, my mother and my brothers immigrated to Europe, after 9 months we went to the conservatory to sign the papers, and we left there declared husband and wife, it was exciting, I never looked so bright.
The next day, we went to church, but we asked the Church leadership to go to the beach because we dreamed of getting married on the beach, we wanted to get married at sunset but a good wedding is one that always happens the unexpected and unwanted, we arrived at nightfall but we gave away... at the time of statements I said: ''Me too'' and all the family and friends who knew our history started to laugh, but I did on purpose because I knew very well that we went from annoying sympathizers to best friends, from best friends to boyfriends and from boyfriends to husband and wife.
In the light of the full moon, I glowed, and it wasn't just me that glowed, my annoying sympathizer glowed with me.
All this was from 2014 to 2019, we got married in December 2019, in December 2021 we'll complete 2 years of marriage.
About the Creator
I'm a young dreamer who seeks to make many dreams come true, one of them is to make a living from writing, I love to write about everything, including the things I love the most, so stay here, maybe you'll identify with me.
Reader insights
Be the first to share your insights about this piece.
Add your insights