Legalize Perceived Age? YES!
Dating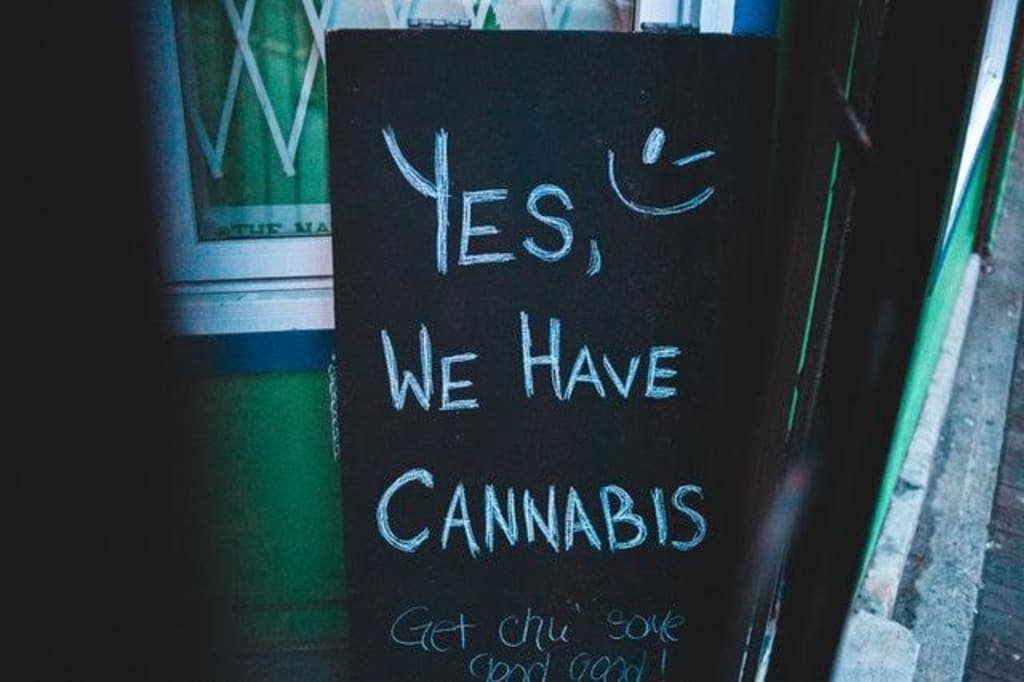 Our lifestyles have undergone so many fresh, amazing alterations and advancements that it is sometimes mind-boggling. For instance, Amazon not only informs you when a product is delivered and leaves a snapshot of the box at your front door, but also delivers the cheapest item the next day (with prime). You must adore it!
Unfortunately, not everything in life is "comin' up roses."
Our society has deteriorated to the point that almost anything is accepted and, sometimes, desired. In the recent past, certain things that exist now were unimaginable. Here are only a few instances, some of which are more important than others:
*Gender reassignment surgery is beneficial.
*Birth infanticide is acceptable.
*Wearing jeans with holes is stylish.
*Bottoms and cleavage are becoming more exposed.
* Everyone uses language that is offensive and is commonplace.
Civility is a dated remnant of the past.
*Group-think among tribal members is preferred over independent thinking and common sense.
*Altered states of consciousness brought on by drugs are frequent and beneficial.
It doesn't matter whether one agrees or disagrees with any, all, or none of the aforementioned. The adjustments have been made and are usually accepted without criticism. I bring up the modifications to illustrate the following point:
The belief that "old age" ALWAYS equates to deterioration persists in spite of all the cultural and often revolutionary changes, and it is just as unshakeable as ever.
The idea that humans may and often do change and develop in fresh, youthful ways that resist deterioration as they become older is typically NOT acknowledged or believed. But let's not go overboard; decline is lucrative and supports and feeds the conventional culture of senior leisure. In a strange manner, the cultural deterioration of the elderly is a financial "advantage".
Old Same Story
The old-age tale is nothing new. At 80 to 90 years old, a lady is essentially a leper. Many people, particularly women, find it to be a terrible box to be in. Young people detest youth and shun or dismiss the elderly. Older individuals are often made fun of, frequently by themselves. Older women are referred to as "cute" and coerced to live in "retirement" villages where they may play while degenerating. Even without proof, folks under the age of 90 will assume you are senile and will treat you in a less than professional manner. It's awful, ugh. One may be mentally unable at the age of 90, but one may also be mentally incapable at an earlier age that has not yet been labeled as "old."
In a relationship, the unyielding need for a woman to be with a male is that "she must be younger than he." Old ladies in excellent physical condition have wrinkles and are consequently unattractive, whereas old men with beards who are ill and have a belly that hangs over their belt are distinctive and acceptable.
Women often outlive males in both the mental and physical realms. While a 70-year-old guy has had open heart surgery, has prostate issues, diabetes, and struggles to walk, a 70-year-old woman is often still in her prime. But it makes no difference to an elderly man searching for a fresh love since he wants a much younger lady because that's how it's always been. He feels deserving. Even though he is impotent, he still thinks of himself as an attractive stud.
Finding a suitable younger lady confirms his dream of his youth and allows him to believe that he still has it going on. He realizes that a younger lady would make a better caregiver than an older woman by taking a quick look not too far in the future. The unfortunate reality is that, if he has money, a younger (or older) lady may not care about his deterioration and might find it attractive.
The Sense-Based Approach
Simple is my approach: Make perceived age legal. being of legal age and capable of doing so both intellectually and physically Please refrain from telling me that there are too many obstacles and legal snags to overcome for it to be possible. Look, everything is possible if a guy can have his penis and associated organs amputated in order to become a lady. We don't want to modify the system for any reason. We want to keep making it seem like a vibrant younger or same-age woman would find an attractive and suitable companion in a deranged elderly man with just half a brain.
Do you share my concerns about the injustice? When you are prepared to assist in changing the system, let me know. When you are ready to stand up for the person inside of you who is demanding the right to be the age you want to be, let me know. Surgery is not required. Simply the guts and will to fight and prevail in the battle. Imagine what would happen if that occurs: Men will scamper about like rats in an effort to maintain whatever young characteristics they still possess. Women now work in that sector, and they excel at it. It's possible that the competition may eliminate "old age" fairness difficulties and level the playing field in both life and love.
Reader insights
Be the first to share your insights about this piece.
Add your insights