I was almost signed to Barbizon until....
I was this close to becoming an actress/model on Barbizon until.....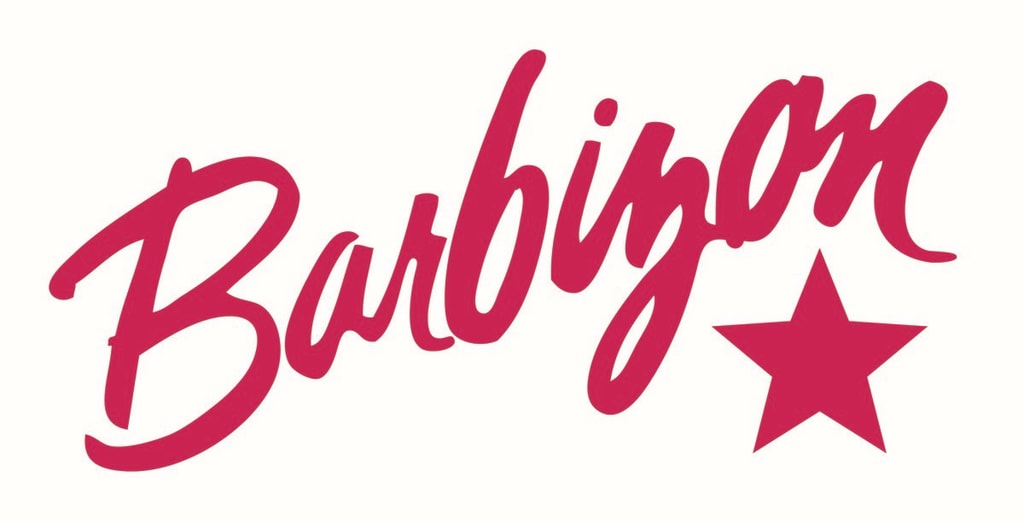 Barbizon
When I was young, I never thought of myself becoming an actress at all. All I wanted to be was a doctor until when I moved back to Maryland after staying in Arkansas for two years. I started watching shows on Disney Channel like That's so Raven, Lizzie McGuire, The Proud Family, The Famous Jett Jackson and watching DCOM (Disney Channel Original Movies): the Cheetah Girls and High School Musical it got me to change my career from doctor to actress. When I was sixth grade, when I signed up for Barbizon I thought it was going to happen until it never did. It started off when I was sixth grade, the year was 2006 when Hannah Montana premiered on the Disney Channel and me and my family we were living in grandma's three bedroom apartment. It was during lunch period the people of Barbizon were giving forms to students to sign up to be a part of the Barbizon and that if we sign up we can get a $10,000 scholarship. At the time, it was before I auditioned for the school musical so it was way before I find my acting chops plus I never had any acting training, I signed up just so I could get a full scholarship since I was doing well in middle school and making the honor roll I filled in all the information and put it inside the box. Over the weekend, my mom was doing my hair until her phone rang. My mom answered the phone and it was from Barbizon telling her that I was selected from the box and they wanted meet with me and my mother for meeting and conference at the hotel. We went to the Holiday Inn in Gaithersburg where the meeting was held to the ballroom where I saw young girls from middle school and high school who signed up and was chosen by Barbizon. The speaker (I don't even remember who the name) representing Barbizon was talking about how they started, how we get started, acting classes, modeling sessions, how they will help get acting model gigs and blah blah. After that, they showed us a video of all the Barbizon alumni testimonial stories which looked legit and how they landed in their first opportunities even actors in the video like Chaz Monet who portrays as Rudy Bridges in the 1998 film then after the video we met with I believe they were agents from Barbizon. The women was so nice and helpful like she was invested me. We had a great, very professional conversation and I thanked her after I left and hoping she would call.
Until the next day after the meeting with Barbizon, my mother got a call from Barbizon telling her she has to pay $2,000 in order for me to get into the acting classes, modeling sessions, competition, callbacks, and etc. What the hell! My mom refused to pay and put me out of Barbizon with the job my mother works at Asbury, there was no way my mom was going to put me in Barbizon. I was so upset that it wasn't going to happen. My dream, my career, gone from me.
Anyways.....
Fast forward, year 2012, I was in high school I got over the whole Barbizon thing until during lunch period there was this acting agency or program whatever I don't remember the name different than Barbizon looking for high school students who wanted to become actors to get discovered. So I signed up and some other students signed up.
Until my friend Seth.
Thankfully, my friend Seth blew the whistle and told the assistant principal about the scammy acting agency program. She tells them to leave the school premises and order some students including myself who signed up with them to give letters to ignore any phone calls from them. After the assistant principal tells the people to leave, it gave me a flashback of the time the Barbizon did the same thing when I was in middle school and how come they didn't do the same thing like the assistant principal. Plus I didn't understand why Seth put a stop to them. "Maybe he was a former client" I thought. So I had decided to do my research on Barbizon by googling them. I found some good and some bad reviews from the place.
For the Pros
They were positive, sharing about their time with them and sharing exclusive acting classes even some were alumni's from Barbizon.
The Cons, on the other hand.....
A Former Barbizon Instructor speaks on YouTube
And I saw this website with 25 complaints on Barbizon with people complaining about them.
And this video I just found it and watched it just now this is a must watch 👇👇👇👇
So far, now 27 years of age, even though I am a mother, I still try hard to get my career as an actress. I have been taking acting classes in DC and I had already made one film and still no gigs yet but I am hopeful. I'm grateful that I didn't became a part of Barbizon I mean $2000 that's like rent money and if my mom had saved she would have fall for it and give it all up cause she knows how much I want to go after my dream even though she doesn't like my choice of being an actress so I have a feeling they are scammers because I thought it would be free and it would launch my career.
Advice to Parents who wants to help their child become actors and Aspiring Actors and Models
Be Wise!
Do Research on the agencies or programs.
Don't Pay Anything when they tell you to or force you.
Don't give up!
Comment below if you accepted in Barbizon or if you have been scammed by Barbizon.
About the Creator
Hello, My name is Gladys W. Muturi. I am an Actress, Writer, Filmmaker, Producer, and Mother of 1.
Instagram: @gladys_muturi95
Twitter: @gladys_muturi
Facebook: facebook.com/gladystheactress
YouTube channels in the works
Reader insights
Be the first to share your insights about this piece.
Add your insights