I Dated an Internationally Famous Porn Star
On and off, for about two years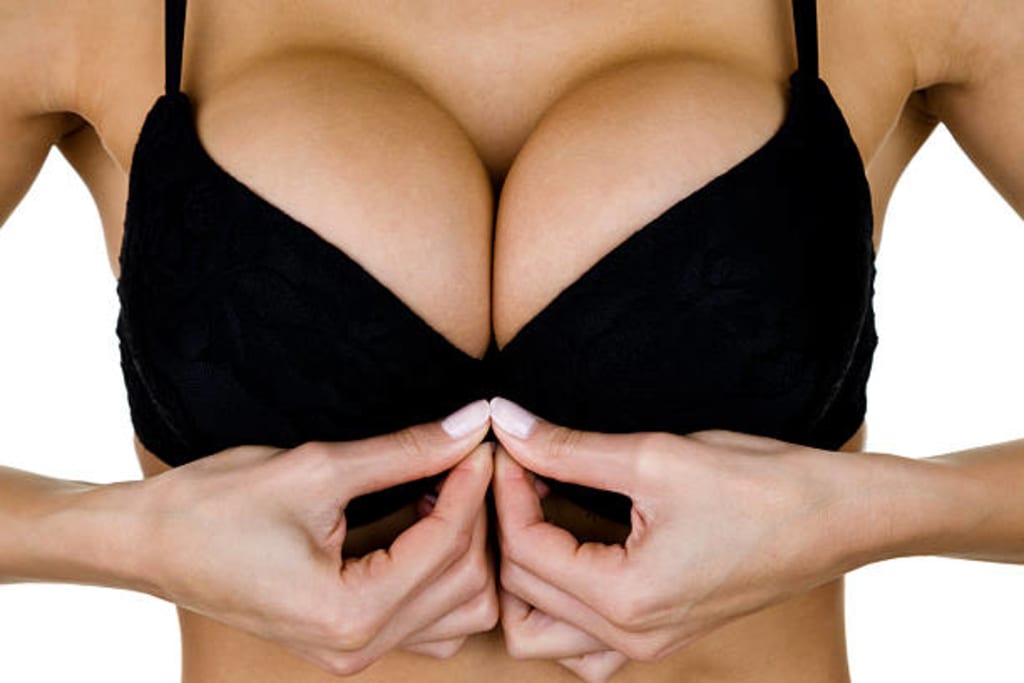 This story is from my next book "Observations On, and Stories About Women" which isn't published yet.
I was dating a retired internationally famous porn star and she might deny that upon reflection, especially since she's angry with me so let me temper that statement as "I was spending a lot of my free time with a woman that once made porn movies that are wildly popular, all over the world, and lots of that time we were naked together and having amazing sex." She is a really sweet lady and very pleasant to be around. I got used to her company and will miss her for a while, until I don't; then I'll simply be nostalgic about our time together, and I will miss that time even upon the arrival of nostalgia.
If I told you this woman's name, you could google it and see that was indeed a career she had once embarked upon. I know this because I once looked that (stage) name up. I did not go any further. I did not watch any of those movies. I was just curious, and I did not want to see her having sex with other men. Besides, I didn't think of her like that. She was just a stunningly beautiful woman that was mostly a joy to be around to me. Also, who am I to judge, having slept with hundreds of women and being Libertarian? She doesn't plan things out well and makes terrible decisions but gets leeway in that regard as there are so many knights in so many suits of shining armor waiting to come to her aid; hell, being entirely honest, I was one of those knights. She's also a blackout drunk. Again, who am I to judge, being a drunk myself? I might not fuck up when I'm drunk and I might not black out. but I can still relate. Alcohol is the salve for the wounds on my soul.
The other night she messaged me to join her at a bar she frequents. I called a Lyft to relocate me from the bar I was drinking in, to the bar she was drinking in and joined her. When I got there, she was already plastered but happy to see me. We tossed a few back. She kissed me and told me that she loved me. That was a new thing and I considered it and didn't mind at all. We are two beautiful, damaged human beings and I considered the possibility for the first time. Again, I really, sincerely, enjoyed our time together. She kissed me again, passionately, and told me that she loved me again. Not too many people in this life have loved me at least not like that. She asked me to get us a Lyft back to her place and I complied. On the way there, she needed to stop by her place of employment to get something out of her truck (She was the featured internationally famous porn star at our local swankiest topless bar) and it was on the way, so we stopped by there, but when we got there, she decided we should have a couple more drinks so we got out and our driver was on his way. She got into her truck...and drove off and two cars had to slam on their brakes to avoid her not hitting them as she illegally crossed three lanes. I wasn't angry. I knew she was blackout drunk. I was concerned. I got extra drunk when I got home after calling another Lyft. The next day I woke up and saw on my phone that she had messaged my Facebook asking how she had got home. Being still drunk and wanting to collect my thoughts, I wrote that I'd tell her later. By the time I got on my computer, I saw the following from her, "Tell me later..!! Wtf. Takes. Couple of letters to tell me." I couldn't respond. She had blocked me. Life goes on. I wish her the best and value the time we spent together. I dedicate tonight's drunk to that drunken, beautiful woman and all of her flaws and all of my flaws; all of everyone's flaws. Life would be so much less if we were perfect.
Addendum, we kept getting back together after this story every time she was drunk and horny, but I finally had enough and really, she's had enough of me. She called me a know it all and declared I "always have to be right". "Porn star" on my bucket list is checked off and I'll always be on the sidelines cheering her on and wishing the best for her.
Reader insights
Be the first to share your insights about this piece.
Add your insights