Confessions Of A Son On Mothers Day
Mothers Are Everyday Heroes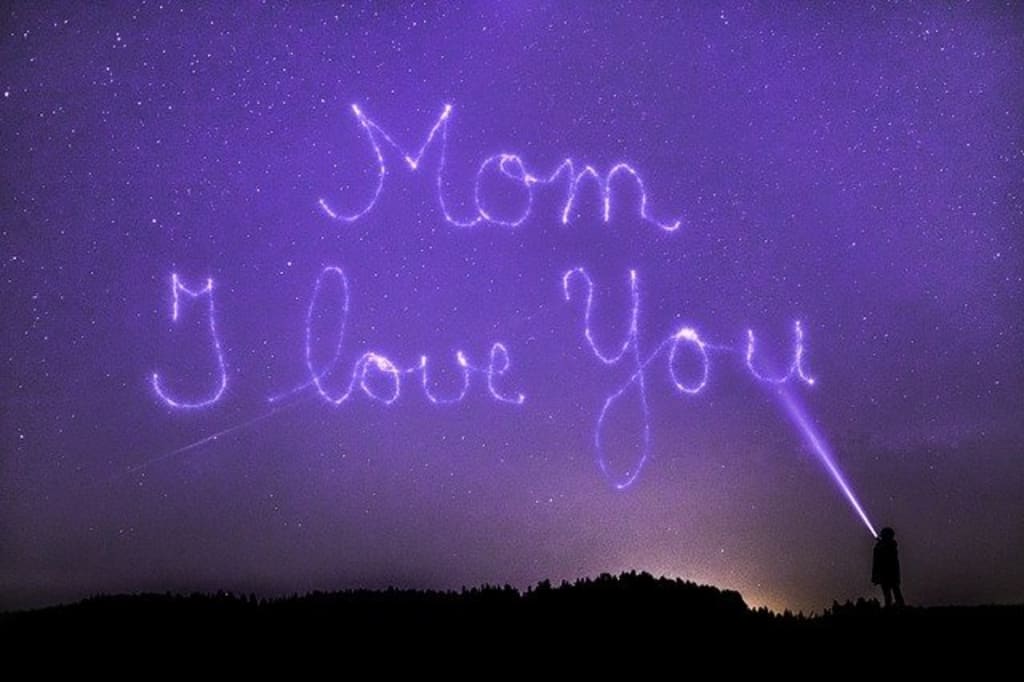 Dear Mom,
Happy mother's day! I am overjoyed to be able to celebrate mother's day with you. I know I don't say it often enough but I love you and you have been there for me through all the good times and the bad times, through the laughter and the tears.
I know being a mom isn't always easy and you do a great job of planting a seed and letting me think I'm in control. You tell me all the time what a wonderful son I am, but I know that you still worry about me, even when you are sleeping. You stay positive even when I have done things that set your jaw aflame from grinding your teeth but holding and biting your tongue.
I have a little confession to make. It's just a wee little confession, probably something you'll laugh about instead of wanting to cuff me up the backside of the head like Gibbs on NCIS.
For so many years I have heard you telling other people about me and my childhood. You have always been open and honest with me and taught me the same.
You make me aware of conversations you have had with people about me growing up and how I was always such a good student, and, unless I was really sick, never missed a day of school. That you never received a phone call from the school informing you that I have been disruptive or disrespectful or that I didn't show up, and I never ditched any of my classes. I felt a little bit guilty hearing that story.
Well, you see, and this is funny, I actually ditched school quite a bit. Sometimes just half a day and other times a whole day. Yep, believe it or not, I did those things.
BUT, it was for a good reason. I would skip to go play roller hockey with my friends. So you see, even though I was missing school, I was getting lots of exercise and fresh air, which was really good for my physical and mental health. I didn't want to get sick so you would have to take a day off work!
I knew that you never got any phone calls from the school. I kinda, sorta figured out a way so that would never happen. Now, If you see me backing away as you read this, just know it's not because I think I'm going to be in big trouble. It's because I know you're going to laugh so hard, and I want to give you some room, possibly get a head start if I need to run.
Around the time I was in high school is when cell phones became more mainstream. I don't know if you remember, but I bought a cell phone for myself when I was able to.
When I got the cell phone, one of the features that came with the phone, and the plan, was a call forwarding option.
So the reason you never got a phone call from the school, is because the days I ditched, I would set up the call forwarding from the house to my cell phone and wait for the school to call. Once the school called, I just removed the call forwarding so that all other calls went back to the house line.
Now, that being said, I still really was a good student. However, there is still a little bit more to confess.
I may have ditched either part of the day or the whole day just a weeny, teeny little bit. I mean, when you add up all the days I was actually there compared to the days I ditched, I was at school more often than I ditched. That's a good thing right? And being pretty responsible I would say. Having the ability to control how often I ditched instead of doing it every day.
So, I would say that I ditched mostly just the second half of the school day and probably did that only twice a week on average. There were times that I ditched the whole day, but they were few and far between.
Now, depending on the look on your face as I watch you read this, I may be slowly exiting the room, and if you hear a car starting, something probably came up and I didn't want to interrupt you reading this letter.
Words, flowers, and gifts can never express how much you are appreciated. From the bottom of my heart and all my being, please know that I love you, mom. I don't know if I've told you this lately, but you're the best mom anyone could ask for. You are such a forgiving, calm, cool-headed person. You are honest with me and so dependable and I always know I can count on you to be there no matter how upset you might be with me and that's what I love about you.
If something came up and I had to leave, don't worry I will be back for one of your home-cooked meals and my care package.
Secrets
About the author
I enjoy writing about many different topics but my main focus is mental health, mental illness, and specifically depression. I have a long personal experience with Severe Treatment-Resistant Depression and Anxiety.