Beijing Love Story
I received my first love letter from a boy when I was fifteen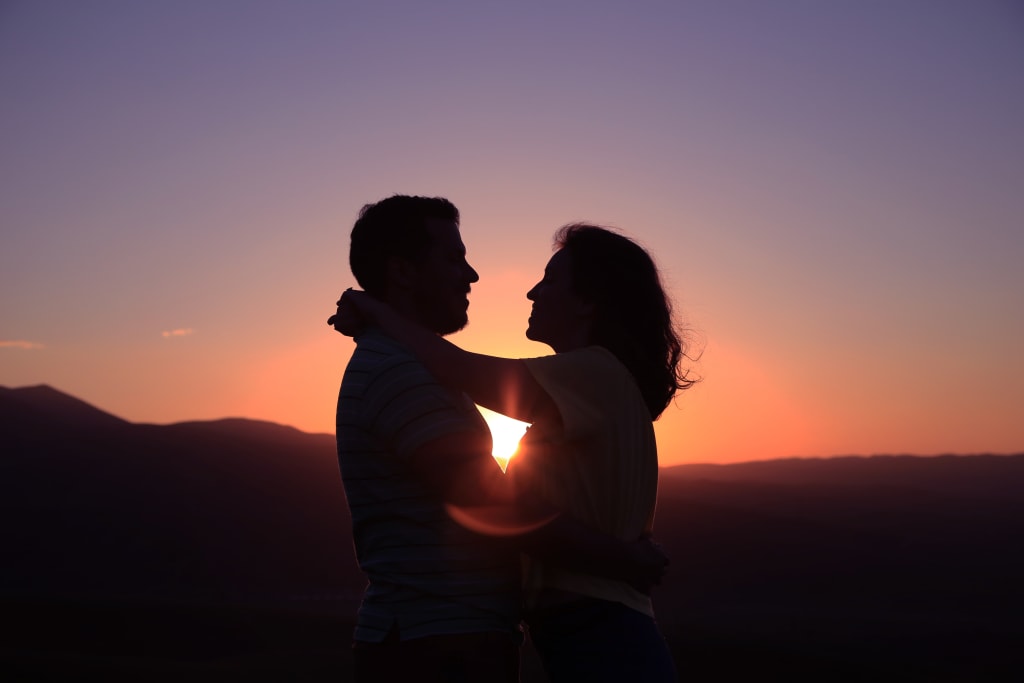 When I was 15 years old, I received a love letter from a boy for the first time. At that time, I was young and ignorant, and I did not know what love was. I only know that when I open the love letter, my heart beat faster and I blushed like a bloody rose. I was afraid that other students would know that the male classmates in the class secretly love me. Then secretly put the love letter clip in my composition text to take home to read again, reading also while red face secretly zipped smile. I thought to myself about what it would feel like to be liked.
Time to let my thoughts mature, slowly I also grew into a tall and graceful girl. I began to look for love from the book, at that time I always put those writing beautiful love poetry, Fu, over and over again read, I love reading poetry also love to write poetry, looking at Liu Yong - the belt gradually wide end no regrets, for the Yi eliminate people gaunt, his dedication to love let me admire; Looking at Xu Zaisi in the "Laugui order" wrote in life will not acacia, acacia, then hurt acacia, I always in thinking acacia taste exactly how; Looking at "A Dream of Red Mansions" is a wonderful flower of a Langyuan, a beautiful jade is flawless, sentient beings but after all nothing and feel sad, I sigh why they can not see each other for a long time!
Of course, I also see a lot of love stories in many operas, but these are art conveyed after all, rather than my true love, I long for love, but no bread love really can hold your hand forever. However, when I was a sophomore in college, I saw a boy who liked him come in the rain to see me, how could I not be touched?
I was so nervous when I saw him, I kind of hugged him. But I am a traditional and reserved girl, even if I see a boy I like, I will restrain my emotions. When we walk on the university campus, we write it down under a small umbrella. When our hands touch each other at a pace from time to time, we can hear each other's heartbeat and breathing sounds. Listening to the saxophone playing "Romeo and Juliet" from time to time not far away is a different flavor.
The original miss a person is such a taste. But a future of their own are so ignorant of how I can love responsible when I refused him, my eyes have tears; The original leave a person you like when such pain. My heart bled when I saw him walking down the street soon after, naturally, holding the hand of a girl; The taste of watching the object of your love fall in love with someone else is even more bitter than coffee!
I will this bitter campus love deep in my heart, as a kind of memory. I can't control my love, but I can control my life. When I successfully approached the career I had planned, I had reached the age of marriage. Over the years, there were many suitors, but I repeatedly rejected them.
Because I can't find the feeling of love at first sight, the original compact I can't hear you breathing, can't see the gentle eyes, nor did she concern greetings, there is only the comparison of bored, a record of formal schooling, unit, family circumstances, this let I'm a boring machine, I miss university life, miss, the university time it pure hawthorn tree of love, With society being so realistic and seeing young couples on the street being so open, I stick to my doctor's one-time-only rule.
Fate is a very strange thing, in your inadvertently secretly slip away, and quietly as you come. I still that kind of strong calm face my love, seems to be so dismissive of all the opposite sex, and I that day that a look in the eyes so searing at me, and this pair of embarrassing God's eyes look at me a look is a lifetime.
When I was a straight first finger clasped hold my hand, I'm a sense of security, the in the mind of a warm current across my heart, a few years have not had the heart's rapid beat frequency again so fast, I have an intuition to this man, always feel what will happen between us, the results of one year after I and the man went into the palace of the marriage. The only love I ever promised and I finally did it. I left the best thing about my woman to this man, who promised me "I will never leave you behind" when I dropped a blush on my bed sheet on our wedding night.
At that time, when I was 24 years old, the concept of "never leaving" was unclear. I only knew that this man made me feel enchanted. He pursued me persistently and was very romantic. One took off his coat and put it over me, once put up with my bad temper countless times, once brought me bowls of delicious soup in winter, once fed me medicine one by one when I was ill -- so many little things happened to me. At that time, I did not have the so-called two love concept of a long time, some only seize the day.
Reader insights
Be the first to share your insights about this piece.
Add your insights