Bad Advice
What they said.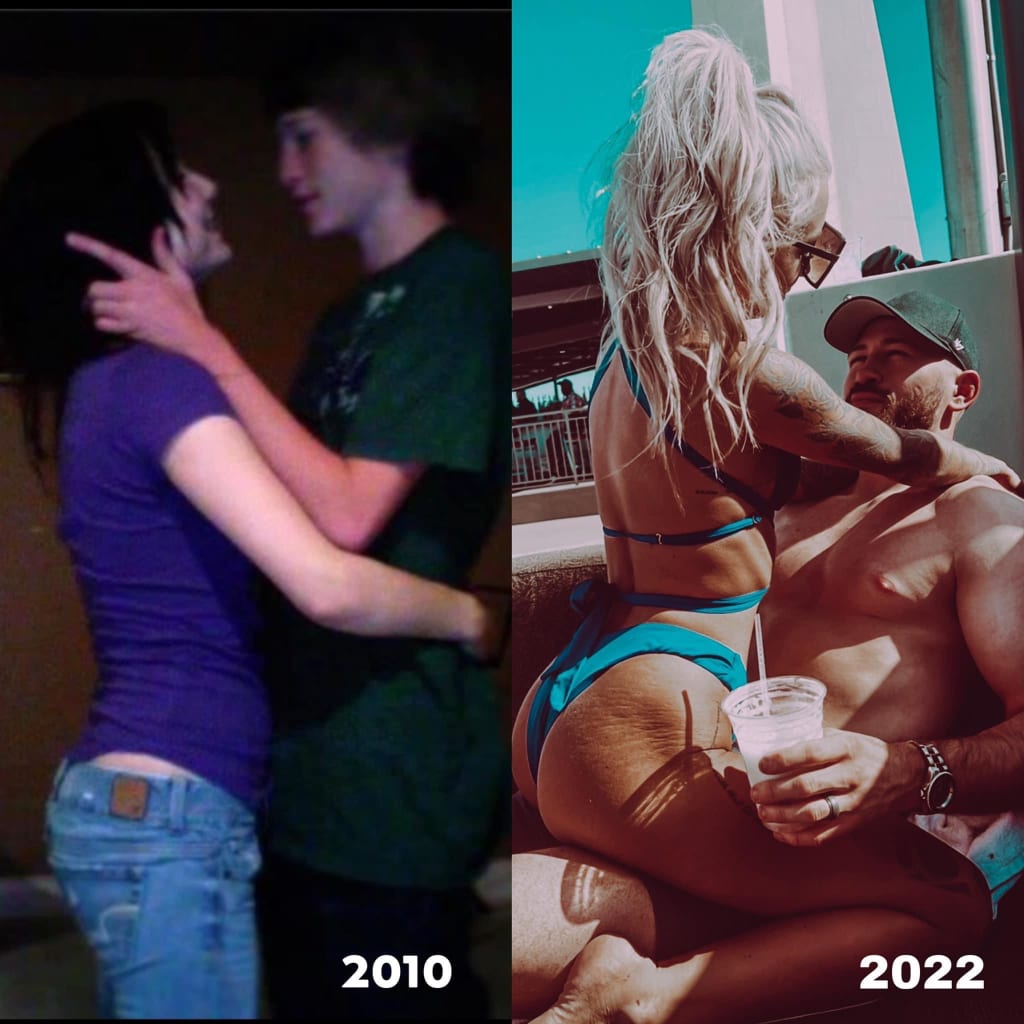 You're not going to marry the boy you start dating at sixteen.
You're too young to be that serious.
It won't last, you're just a baby.
These are just some of the many things I have heard growing up, since I started dating my partner.
I met, and started dating my husband when I was sixteen. I was in grade ten, and infatuated with this boy I met at the mall, with Justin Bieber hair and the kindest heart. I went home to tell my family and friends about my new found love, to be greeted with "you are sixteen, it may last for awhile, but not forever."
I ignored it all, because I knew deep down it was not just puppy love. It was a lifetime love.
Two years later, when we graduated high school together, I felt proud. We had made it. But then I was greeted with "now your life really starts! It's hard to keep a relationship you started off with so young, during this time. Go out there and meet new people, try new things they said.
Again, I ignored it, because I knew it was real. I knew what I had was real.
A few months after graduation, I found out I was pregnant. I was scared, but excited to take on this role with the boy I had loved for the past two years.
But again, I was greeted with "be prepared, you may need to do this on your own, babies are hard on couples, especially when you start so young."
Again, I ignored it. Because I knew we could make it.
A year later, with our three month old baby girl, he proposed to me. I was nineteen. He was eighteen.
I was greeted with "very happy for you, but do you think this is a good idea? To get married? You two are still so young."
I ignored it, and began wedding planning.
Another year later, with our daughter being one and a half, we had our wedding. It was beautiful.
At the wedding, I heard "they're a beautiful couple, I hope it lasts, with them being so young."
A few weeks after our wedding, I found out I was pregnant with our son. I was elated. I was twenty, married, and pregnant with our second child.
I was greeted again with "two kids? But you're so young. You guys are both so young. Are you sure you're ready?"
I ignored those comments again, and continued planning for the arrival of our son.
Fast forward to now, our kids are seven and nine years old, I am twenty-eight, and we will be celebrating our 12th year anniversary.
We have hit many bumps in the road, lost our connection, and gained it back. It has never been easy, but we made it.
I married the boy I met when I was sixteen, and I'm so glad I ignored all of those comments and the endless amount of bad advice.
Whether you are fifteen, or fifty - when you meet the love of your life, you will know right away. Do not let them go.
It's not always just puppy love. It can be the real thing, and it is worth the risk.
About the Creator
Mother | Wife | Mental Health Advocate
Telling my "Reel" truth about marriage & motherhood on Instagram, Facebook, Tiktok & Vocal
Reader insights
Be the first to share your insights about this piece.
Add your insights