A Letter To My Mom That Will Never Get To Send Out In This Lifetime
She'll never know about this secret from me personally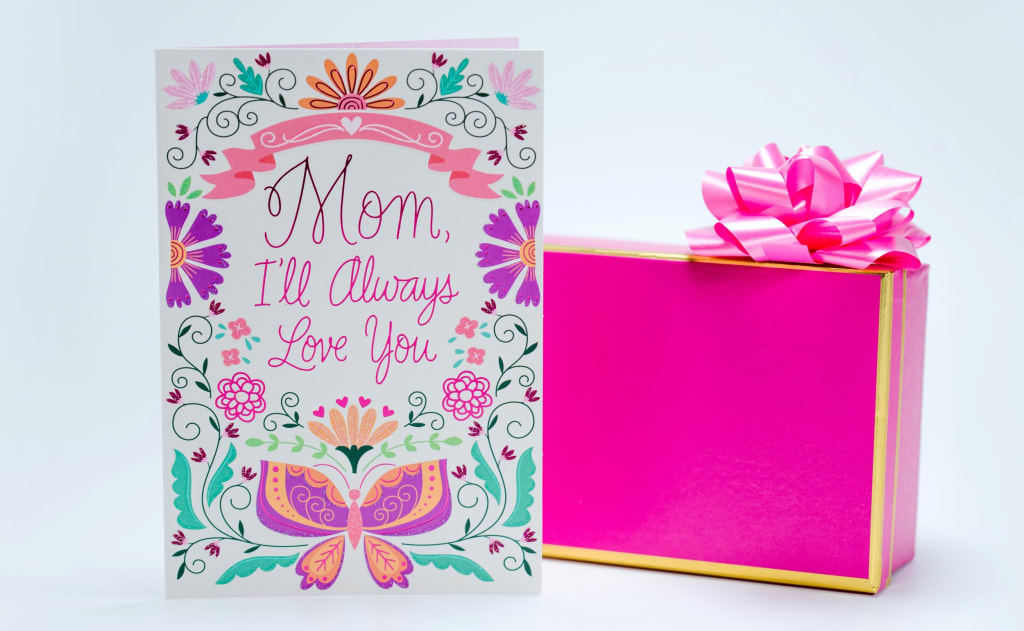 Photo by RODNAE Productions from Pexels
Dear Mom,
How're you in the place called Heaven there?
It has been ten months now since you're gone. Leaving us here on earth and have joined dad that has been waiting for you for the past 15 years in heaven.
Finally, dust seems to settle down in my heart and soul from the grief. However, the first Mother's Day without you to celebrate has come on so strong and bigger than I could imagine. I was crying for a few days despite the comfort of the people around me. The Mother's Day greetings and advertisements had recalled the grieving skeleton in me again.
I didn't see this coming.
I thought I was over with this biggest drama in my life thus far. Apparently, I wasn't.
Mom, your passing episode has taught me many precious life lessons. They are very painful yet it shows the true face of life. It shows the ugly and selfish faces of human nature when come to the critical point of a tough decision. These are probably the most valuable knowledge you've ever left to me as your legacy so that I don't make the same mistake when I'm old.
Mom, I know that our relationships had not been smooth-sailing at all times. There were times we quarreled and my worst time was when I banged my palm hard on the table because of your stubbornness. It hurt till my palm turned red and swollen the next few days.
I was really sorry for this impudent and rude behavior. My palm was painful but my heart was even more in pain. If I could mellow down your stubbornness with this ache then I won't mind this soreness, so that you could keep your blessing till your last breath.
If you were to listen to my repeated advice to not intervene in 2nd brother's family affair, do not simply throw your tantrum, do not always ask for a quarrel with him to create a negative vibe in the family. You'll likely be leaving the earth here in more peace with us all around you in your last moment, without leaving us regrets and agony.
But mom you just never listen!
Mom, I knew that your Dementia has caused you to have such delusions and we could be more understanding and tolerate you. However, 2nd brother also inherited your short temper and his heart has grown weaker as his age catches up.
The day that changed your supposed blessed golden years was when he was admitted to hospital due to the discomfort of his heart - after you started a quarrel with him over a small matter. Sister-in-law and their sons have totally given up their hope on you and had hardened their hearts to keep you away from him - keeping you at their home will endanger their husband and father's life.
Since that day, you were destined to leave your beloved house and left this world alone in the Covid-19 designated hospital in a rather distasteful manner. Something that you DEFINITELY do not want and are DREADFUL of.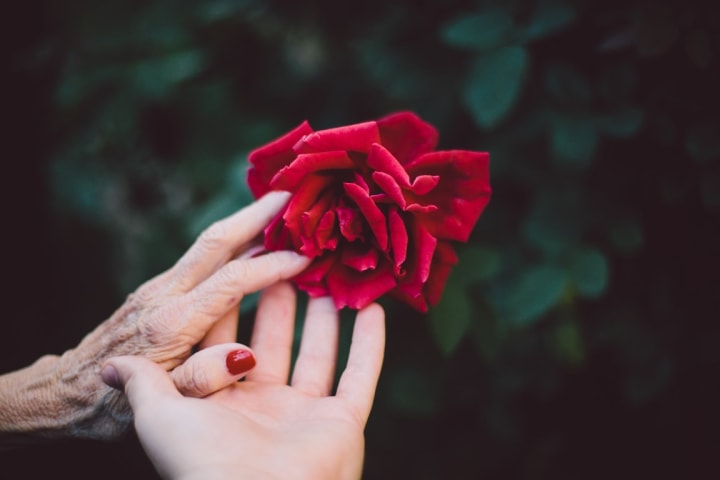 At first, they sent you to eldest brother's house where you didn't feel comfortable as this sister-in-law virtually ignored you. Soon you couldn't walk due to lack of exercise, we had to send you to the senior-care center before your health gets deteriorated.
You regained your health there and made a friend or two and you did have a brief time of happiness there, where we all felt relieved and happy. However, I knew that you always wanted to go back home but it was just beyond what could I do!
The day when we were informed of the outbreak in this exclusive senior-care center and you were tested positive, it shocked all of us to the core! My intuition was right - the presence of the Grim Reaper blew out to me on my visit to the center bringing your favorite food before the outbreak confirmation!
You knew that many times I cry whenever I think of this? It's not so much of your passing as after all you were already in your 90s, but it's the way of your unpleasant passing that broke my heart into thousands of pieces!
I knew that you had always wanted to leave this world surrounded by us, dressed up elegantly with your hair nicely combed, and put on your favorite fragrant powder on your face.
However mom, I wasn't able to do this for you!
I as your youngest daughter was not able to keep you in this house that you loved so much, as I do not own this house but your 2nd son! I had no say in keeping you here mom, no matter how much I wanted to! Nor was I financially strong enough to let you live with me due to your health condition that needs almost full-time care.
I know that you always wanted to live here and leave here in your last moment on earth all of your life. Not leaving this world alone in the cold general covid-19 hospital! Not in those unpleasant conditions! I knew that you always wanted to look gracefully even at your last moment. I know how afraid you are of being left alone in the hospital, without us by your side!
You appeared a few times in my dream and how heartbroken I was when you told me you felt the pain in your chest upon you leaving this world! It was like my heart was stabbed with a dagger and was sliced open!
I've never felt such pain and grief that tore my soul apart, mom. My whole body cells were dying and struggling for breathing. My nerves were trembling and shaking. Unknowingly I lost weight drastically and many white strands sprouted out from my hair overnight!
Luckily I only have one mom as I cannot take such pain for the second time! It almost killed off my whole body cells.
The time when we almost lost you in the ICU a few years back, I realized that you're never a burden but a very precious jewel, and I had wanted to tell you 'I love you' but I was too shy as it was not our culture and family tradition for such open declaration of love.
This is my secret that I thought I would tell you one day, but I will never have this chance anymore. During this pandemic as we were totally isolated from you. It was so cruel as we couldn't be close to you at the time when you need it the most!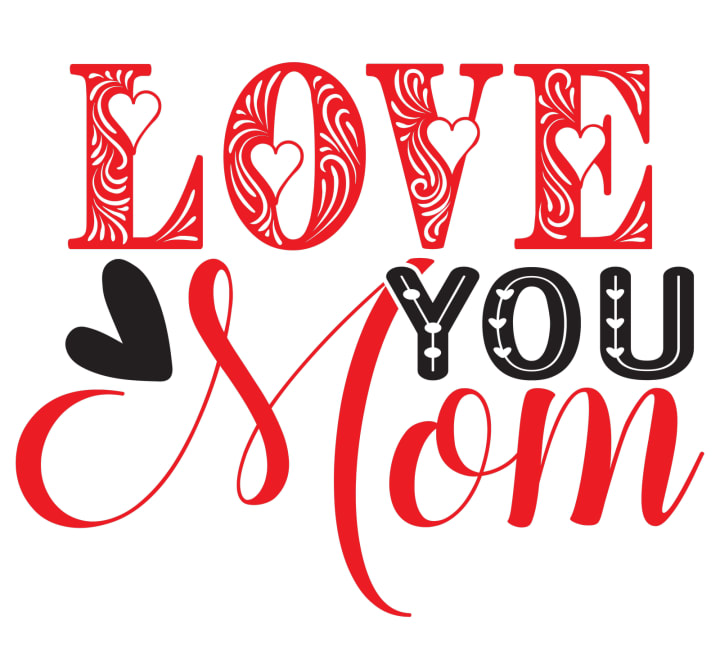 'I LOVE YOU, mom. I loved you SO much beyond what I could image.
I have never told you 'I love you' in your lifetime. Not only that, there were times I complained about why I have a mom like you, why are you super stubborn, why you gave birth to me with this deformity, I wished that you've never brought me into this world, etc. Please forgive me mom for all these remarks, mom, I was too immature by then.
You are my queen in my heart forever, there is no one more precious than you in this world! I loved you unconditionally despite your shortcomings. No one is perfect. I love you simply because you are my mom, the one and the only one in this world, and you are irreplaceable.
This is just a very special unconditional love between mother and daughter.
I know that we cannot turn back the clock, mom. At times I still was thinking if I were to do certain things I could have wrestled you back from Covid-19. However, my friend told me when our calling comes, we cannot say 'No'. This offers me some comforts and peace of mind.
Please forgive us for anything that we have not done right, mom. We hope that the things we do to ensure your afterlife is well-taken care of could compensate for our regrets.
Mom, please do not be stubborn again in your next lifetime, please do not chase away the blessings that are supposed to be yours.
You are the queen that will live in my heart eternally.
Lots of love,
Your youngest daughter
* * *
☘️ Thanks for reading! If you enjoyed this story, please hit the Heart(above left corner) and Subscribe button, you can follow me on Twitter @MLifeLesson, and if you want to help me create more content, please consider leaving a tip or being a pledged subscriber. 🧡
Secrets
About the author
Life inspirations and stories from my 50 years of journey on earth. Twitter @MLifeLesson 🚗 [email protected] ☘️
Reader insights
Be the first to share your insights about this piece.
Add your insights