A Amazing Lady
Was it fate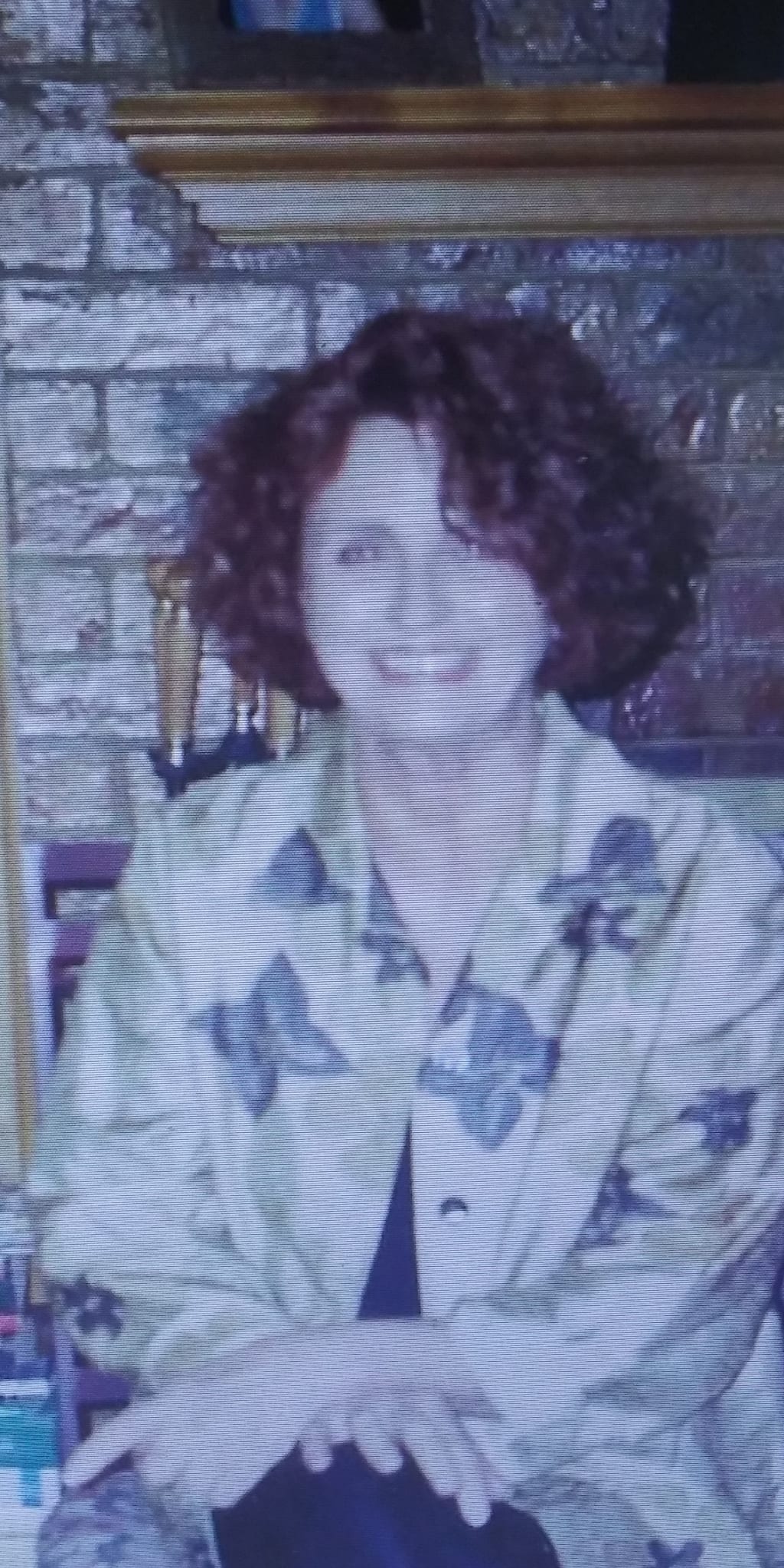 The year was 1986, we met online, at least what was online back then. I had placed an ad in our alternate newspaper. The ones which on the back pages have want ads. Men looking for men, women looking for women, couples looking for.
I place my ad"Single man wants an unattached woman who sings to a different drum, dances in the brightest of suns and is looking for more than just a little fun."
Her first reply came a few weeks later. A provocative picture with a short note on the back. "You bring the drum, meet me in the sun, and I'll provide the fun, Darlene," but it was over a month before I got the second letter, the one that changed both of our lives.
Over the next twenty-eight years, I would find how remarkable this lady was.
Born in Dallas Texas in 1945. The third child of Jessy Harris a 55-year-old lawyer, and Vivian[Viola] Brea Harris a 33-year-old homemaker and small business owner. The two older children were boys as was to be her younger sibling. In years to come her father would brag, or maybe complain, "I have four children, three boys one girl and the only one with a real set of balls is my daughter."
From that beginning, Vivian Darlene Harris, AKA Darlene, was a fireball and no matter what she involved her time doing, it was always done with passion. Growing up quick, she started her interest in humanitarian causes in 1960, when she volunteered that summer registering new voters in South Dallas's minority neighborhoods. She would go door to door, this very white-skinned, curly hair teenage girl afraid of nothing.
It was this summer Darlene would meet a recent college grad Russell Greenfeld from the Chicago area. He had come to Texas as a nationwide push to register minority votes before he entered Law School in the fall. Even from their first encounter, she knew this was a very interesting person.
Russell had been born in Germany in 1939, his grandmother left with him shortly after he was born and came to America. The rest of their family could not get out of Nazi Germany and being Jewish, died in the holocaust.
He grew up in Stokely Illinois and was raised as an idealist. Which lead him to become politically active in politics when he was younger, like Darlene. They had much in common. Darlene's dad was Jewish, though not practicing and she knew very little about the religion, Russell enlightened her. Over that summer love came to the two, also the reality, she was fifteen he twenty-one. He would go on to law school and graduate, then a wild hair of idea came to him, if he joined the Air Force they could teach him to fly, then he could become a flying lawyer so he enlisted. Russell first went through basic training, then onto officer candidate school, and lastly fight training. Unfortunately shortly after he got his wings the Viet Nam war broke out and Russell found himself in active combat, if only for a short while. Because he was shot down early in the war and was a POW for years.
When he finally escaped and was given his discharge Darlene was waiting for him. They married and moved to San Francisco where she spent the next four years at the University of California at Berkley. They both were active in the peace movement and social issues. In early 1968 a call from an old friend Jerry Rubin was received by Russell. Jerry needed to help put together a massive protest for that summer's National Democratic Convention being held in Chicago. Russell's old back yard and of course he knew all the local players. Rubin and Abby Hoffman wanted to put together with other national figures like Tom Haden and his SDS radicals to join forces to bring national attention to the war in Viet Nam. The event did happen to bring them the attention of the nation they wanted but all except Russell were arrested. In the middle of it all, was Darlene, who was in her element again. The next year found the two in Washington DC for the historical March on Washington, where hundreds of thousands assembled on the National Mall. Russell and Darlene were separated, and Darlene found herself arrested with thousands like herself, for disturbing the peace, not for protesting for," Peace".
The years that followed were turbulent, Russell had spent many years being tortured, raped, beaten, and deprived of food and basic health care. He somehow escaped and made it to freedom. He spent months in a rehab hospital, then given a full heroic discharge but deep psycological wounds don't just disapear. Most of the time he was a sharp lawyer, attentive husband, and a student of his faith. Other times he would go off the deep end and try to kill himself, Darlene would put him back into VA hospitals, but Russell's Grandmother would come back behind her and have him released. The breaking point came when Darlene woke up one night and their house was on fire, and Russell was just sitting in the living room waiting to die. This was the last straw for her and in order to save her own life she had to leave him. In the end, Russell did succeed in killing himself and so the war, long finished takes another soldier's life.
It would be fifteen years after his passing that I would meet his widow. Darlene was forty-one, and I was thirty-nine. She had been working for ATT&T for many years, an active union member, and of course a major thorn in the side of management. She was in new equipment sales and was one of the company's top salespeople month after month. Many things in life we can control but health is not one of them. In the years preceding our meeting, Darlene had a few short-term episodes of arthritis. Her doctors told her she probably had the beginning of some type of auto-immune disease, and there were many types only time would tell. They would keep an eye on her and her health. During our twenty-eight years together her health was an issue we had to deal with. Her kidneys were slowly failing, and the doctors advised her a transplant would be needed or dialyzes would be in her near future. She changed her diet and began seeking alternative treatments, like acupuncture and an Asian body energy treatment called Jin Shin Jyutsu. These treatments worked well enough that they postponed her having to have surgery or dialyzes for over twenty years. Her doctors did not know why it was working but it did work.
Darlene's hunger to help came out again during our years together. In 2001 she began volunteering her time and energy, and our money to a 501-C Lhasa/Shitzu dog rescue out of Houston. We began having dogs stay with us and Darlene was making sure they got vetted, that people who would be interested in a certain dog had their background checked out and were visited to make sure they had a safe fenced-in environment for the dogs.
The next year she opened her own 501-C dog rescue, For The Love of A Lhasa. She built her organization up with the help of many volunteers and ran it like a business for over ten years. Rescue is a 24/7 commitment and always in need of cash for vet bills, food, ect. So besides the business of rescuing dogs, fundraising was also a full-time job. Her people skills came in handy and for the most part, she ran a very successful business. Due to her growing health issues though, she was forced to close FTLOAL in 2012. A labor of love closed, but not forgotten.
In 2021 I published a book dedicated to her and all the rescues volunteers who make all dog rescues successful." The Tales of The Tails Every Rescue Dog Has a Story," is the book and it contains pictures and stories of just a few of the hundreds and hundreds of dogs we helped over the years. Purchased @ Thetalesofthetails.com or Amazon books.
In 2012 Darlene began her long fight to deal with what we now know is Lupos and its attack on her kidneys. Friends and family were tested for matches, no one but me matched, but it turns out I had a tumor on one of my own kidneys so they would not consider me. 2013 Darlene began Dialyze three days a week three and a half hours each treatment.
The last six months were tuff, the drugs they were giving Darlene, thinned her bones, and brought on cataracts in both eyes. Her last nine months saw her in the hospital nine times, including two eye surgeries to remove each eyes cataracts, and one for a cracked hip from a fall. In the end, the drugs given to her caused more problems than helped. The Lupos now was found to be attacking her kidneys and her skin. I will not go further into describing her end but it was not good. She fought it every day with all her strength to her very last breath.
She lived her life her way on her terms to the end.
During her life, she always had time to help anyone in need, or just lend them her ear. Born in the 40s. Lived through the 50s, was an active player in the turbulent 60's, and made life a treat for all that knew her.
I had no idea what a simple want ad would bring me all those years ago, but I am thankful for the many years of joy she did bring into my life.
Dating
About the author
I am a 70 plus year old, award winning oral story teller from Rockwall Texas. My first novel took me 34 years to write, published in 2017.Since then I have published two books in 2020. Check out for more info. Authorstevekravetz.com
Reader insights
Be the first to share your insights about this piece.
Add your insights