Zinta Primary School, leading the development of women's football in Suzhou
Junior China
By Chen Yong On July 10, Xinta Primary School won the girls' A and B group championships and was named the best player, best scorer, and best goalkeeper in the 7th "Mayor's Cup" Youth School Football League in Suzhou, China. On August 22nd, Xinta Elementary School won the Girls' Group B Championship and the Girls' Group A Runner-up in the "Mayor's Cup" Youth Football League.
In this year's Jiangsu Provincial Games, Xinta Primary School sent six students to represent the three Suzhou girls' soccer teams: Zhao Siqing and Gao Yuan in the U13 category, Wu Wanting and Xu Ziyan in the U12 category, and Zhu Yuan and Gao Jianjia in the U11 and U10 categories.
This rural elementary school, located at the border of Jiangsu, Zhejiang, and Shanghai, has been consistently playing soccer for the past 30 years, and soccer has become a shining calling card of this school.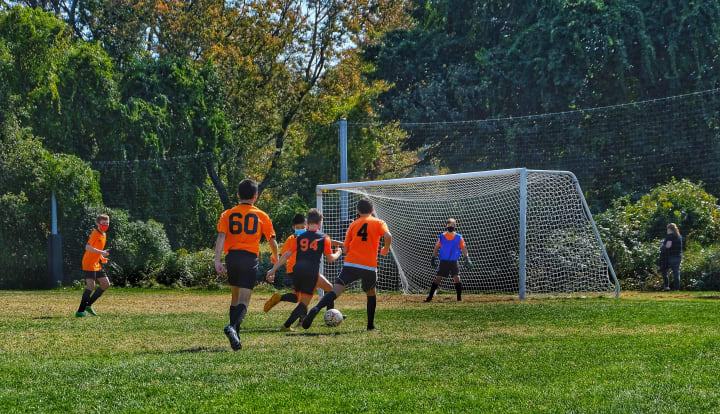 In 2015, when Yuan Yunmei started as principal of Xinta Elementary School, the school had just been named a National School Soccer Special School, a result of the efforts of Principal Tang Xue Rong and Sun Hailong School. And for the next seven years or so, soccer became one of Yuan Yunmei's main focuses.
Although it is only a township elementary school, Xinta Primary School has a long history and cultural heritage: it was founded in 1910 and has a history of 112 years, and it was one of the first experimental schools of the Tao Xing Zhi Research Association in Jiangsu Province and was awarded the National Outstanding Tao Xing Zhi Research Association "The school is one of the first experimental schools of the Tao Xingzhi Research Association in Jiangsu Province and has been awarded the National Excellent Tao Xingzhi Research Association. The school currently has over 1200 students.
In 1992, Xinta Primary School started to promote the sport of soccer, and in 1996 it was awarded as a traditional school for soccer in Suzhou, and in 2015 it became one of the first schools with national characteristics for youth school soccer, and in 2019 it was awarded as a model school for soccer reserve talents in Jiangsu Province and cooperates with Suzhou Sports School and Taihu Soccer Sports Management Center to train players.
The current school has a comprehensive development of mainly female soccer, complemented by male soccer. Back in 1999, the former male soccer player of the school, 迮 Wenfeng, who graduated from Suzhou Sports School, returned to his alma mater as the boys' soccer coach, while Gan Yongming switched from his original position as the boys' soccer coach to the girls' soccer coach, who was a language teacher before. At that time, the team was still using rubber soccer balls.
The development of campus soccer at Xinta Primary School emphasizes both popularization and improvement. In terms of popularization, a soccer team was established in each class for all students, and annual competitions such as the "Principal's Cup" class league and grade level challenges were organized to achieve the goal of "everyone participates, every class has a team, and soccer competitions are held every year".
In terms of improvement, Xinta Elementary School has made great efforts to build up its girls' soccer team through the development of school soccer in Suzhou and the characteristics of township elementary schools, due to the limitations of funds, venues, and coaches. Currently, Xinta Primary School has three school-level girls' soccer training teams, corresponding to grades 5 and 6 (Group A), 3 and 4 (Group B) and grades 1 and 2 (echelon), with three professional coaches each in charge of one team.
From 2017 to 2019, the girls' soccer team of Xinta Primary School represented Wujiang District in the "Mayor's Cup" girls' soccer competition in Suzhou, winning the "First Prize" for three consecutive years, and was recommended to participate in the "Governor's Cup" for three consecutive years. The girls' soccer team was recommended to participate in the "Governor's Cup" for three consecutive years. This year, Xinta Primary School again won a championship and second place in the Mayor's Cup.
On March 8, 2019, the staff of the CFA Women's Football Youth Training Center (Suzhou) celebrated the 2019 AFC Women's Football Day "Girls' Football Day" with the students and teachers of Xinta Primary School.
Of course, the girls' football team did not give up on the boys' football team, which won first place in the Wujiang District Primary School Games back in 2001, and then defended its title for many years, and has been at the forefront of the school boys' football team in Wujiang District for a long time.
On September 14, the General Office of the General Administration of Sports announced the second batch of key cities for national soccer development during the 14th Five-Year Plan period, and Suzhou City was listed. The delegation also visited Xinta Primary School during their visit to Suzhou. The delegation included former Chinese national team head coach Zhu Guanghu and former Chinese women's international footballer Zhao Rong, who is currently working in the National Football Development Key Cities Office.
At Xinta Primary School, they had a cordial exchange with the children, encouraging them to play well and study well at the same time, to be united on the pitch, to be more observant, and to think more. The team also watched the women's football team training and was impressed by the enthusiasm and good technical skills of the children.
What was also impressive was the school's soccer park.
In 2018, the school held the inauguration ceremony of Xingchi Football Park and opened the first soccer carnival, and the school-based course "Happy Football" won the first prize in Suzhou that year; "School Football Helps School Character Culture Construction" won the 2020 Provincial Urban Curriculum Base and School Culture Construction Project; and "Wuzhi Dunpin Shangzhen Runge: Football Culture Helps Character Growth" won the 2020 Character Enhancement Project for Primary and Secondary School Students.
The park is located on the right side of the school, and there is a long soccer culture promenade, with a cuju pavilion on one side of the promenade and a foosball table in the pavilion, and an exquisite soccer exhibition hall at the end of the promenade - Xingchi Football Hall, which has "colorful soccer", "football culture", "football culture", "football culture" and "football culture". There are more than 10 sections such as "Football Culture" and "Star Shine", introducing the history of campus soccer in Xinta Primary School and the stars that have emerged over the years.
"Our school is an experimental school of Tao Xingzhi Research Association, which has always adhered to the philosophy of fitness, nurturing, and strengthening the nation. Adhering to Tao Xingzhi's educational philosophy of 'health first, sunshine mentality, team consciousness and the spirit of challenge is what Xinta Primary School has always insisted on and pursued. School soccer, not only is physical fitness, but also nurturing people, and we hope more than anything to contribute a little to make China a strong soccer nation through our little efforts." Principal Yuan Yunmei said.
In the current Chinese women's soccer team, left-back Li Mengwen comes from Suzhou, where she made her debut in the second round of the Olympic qualifying playoffs. She just joined Paris Women's Football team and just made her Women's Champions League debut in the early morning hours of September 22nd Beijing time.
Li Mengwen, who was recruited by Wang Jianjun, the soccer coach of Suzhou Sports School in 2006, won the Sunshine Sports League for elementary school students in Wujiang District.
Zhao Siqing, from Xinta Town, Wujiang, Suzhou, was present at the Olympic qualifying play-off match in Suzhou, where the Chinese women's soccer team eliminated South Korea to advance to the Olympic Games, which left a deep impression on Zhao Siqing and inspired more school soccer players in Suzhou.
Zhao Siqing is currently playing as a forward in the Suzhou Women's Football Team 09, and she can also play as a striker. at the age of 7, she was selected for the elementary school soccer team for being a fast runner, officially starting her soccer career. in March 2019, she was recommended to join the Suzhou Women's Football Team 09. In July 2021, Zhao Siqing was selected for the CFA U13 Women's Football Elite Camp and was named "Star of Hope" out of more than 100 players.
Although Li Mengwen is from Wujiang, Zhao Siqing's idol is Wang Shuang at the attacking end of the Chinese women's soccer team that won the championship. "I want to be like Wang Feng's sister, or even better than her, and I want to take the Chinese women's soccer team to the world championship in the future." Zhao Siqing said.
He Wei and Ouyi Yao, who were trained by Xinta Elementary School, are currently the main players of the Jiangsu women's soccer team. Zhou Xinyu, who is a member of the national youth team and a member of the Chinese League One Yongchuan Chashan Zhuhai team, just recently scored a free kick and is also regarded as a promising star of Chinese women's football. And more female soccer players from Xinta Primary School are on their way to growing up.
In 2022, Zhao Siqing also won the Jiangsu Provincial Games on behalf of the Suzhou U13 team, and six Xinta Elementary School girls' soccer players won three divisions. "This is not the first time we won the provincial games; in 2018, nine of our girls won two divisions." Chen Xiaoming, the school's vice principal in charge of sports, told reporters.
The development of school soccer at Xinta Primary School is gratifying, but it's not springtime for a single player. The overall rapid development of school soccer in Suzhou's primary and secondary schools is even more gratifying.
In the 2018 Suzhou Mayor's Cup, the Xinta Primary School girls' team played seven matches, scoring 52 goals without allowing a single opponent to break through and winning the title by a huge margin. But then, more schools in Suzhou developed school soccer very fast and Xinta Primary School's competitors became stronger and stronger, with the rise of elementary school girls' soccer teams from Phoenix Central Primary School in Zhangjiagang, Qinglong Primary School in Zhangjiagang, and Xinhu Primary School in Shuangfeng Town in Taicang, bringing a great challenge to Xinta Primary School.
In this year's Suzhou Mayor's Cup, Xinta Primary School won the Primary B championship, but the A championship was won by Xinhu Primary School of Shuangfeng Town, Taicang, who beat Xinta Primary School in the final on penalties, and they were also the runner-up in the B championship, showing the same momentum as Xinta Primary School.
The girls' soccer coach, Gan Yongming, who is also the head coach of the school, said, "The momentum of Suzhou girls' soccer is very good now, more and more schools are paying attention to soccer and school soccer is getting better and better. But I think it's a good thing because the fierce competition also means that the ability of the young players goes up."
football
About the author
Life always leaves us bruised and battered, but later on, those bruised places will definitely turn out to be our strongest.
Reader insights
Be the first to share your insights about this piece.
Add your insights