Young Guns, echo players of Old
The current USMNT striker pool is young and inexperienced but there are unpolished gems waiting in the wings for their chance to shine.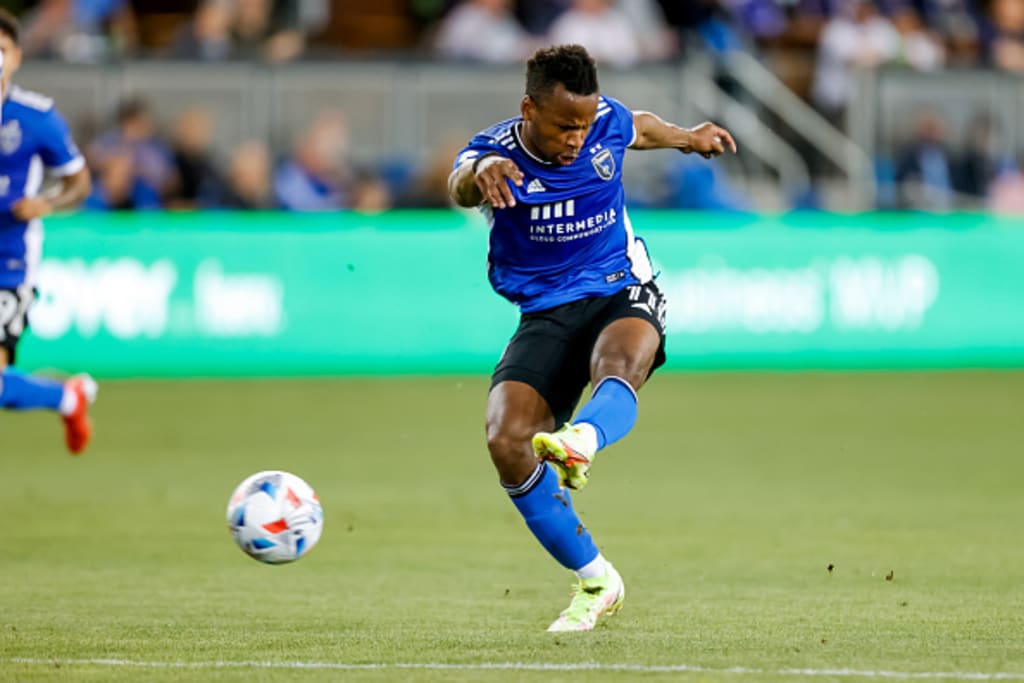 (www.mlssoccer.com)
All the kings horses and all the kings men…that's what it took for the United States Men's National Team to qualify for the World Cup again. And let's be clear it was never assured despite what many news outlets and pundits now report or try to portray. Throughout the Qualifying campaign and into the Hex many big name sportscasters doubted the abilities of the current crop of US nationals to qualify for Qatar. And rightfully so. I know I was among that group of non believers.
In the Hex the team looked more than shaky against the majority of the opposition they faced. Steaming primarily from the lack of consistency by any and all of our strikers put forth on the field. Teams like El Salvador and Panama gave us fits. And to be fair to El Salvador, they are head and shoulders above where they were only a few years ago at the last iteration of the CONCACAF Gold Cup. But nowhere near the quality of a team capable of Qualifying for the World Cup. Whereas, Panama are dealing with a transition period from the old guard who led the nation to the 2018 World Cup berth (the tail end of their "Golden Generation " ) to a younger more raw group of talented. Still unproven on the international level but with a lot of promise.
In the first game in the Hex El Salvador held us to a draw. Shocking not only the world but shaking the confidence of all the American faithful. Then shortly thereafter Panama squeezed out a 1-0 victory on our home soil to and insult to injury. With the most notable stat line coming out of this game being the lack of dominance in possession.
Yet, despite our less than impressive displays the USMNT was able to pull it together at the end of the qualifying campaign and seal an automatic birth in Qatar. But the key leading up to the World Cup is finding and calling up new forwards to the next set of national team Friendlies. This is vital in order to flesh out and increase the depth of our striker pool. Which I think we have more depth than has been shown in the games played so far. So who are these hidden gems? Let's dive in.
Jeremy Ebobisse
Leading off the group of young talented strikers is none other than San Jose's rising star Jeremy Ebobisse. Some of you might remember him if you follow MLS from his Portland Timbers days. Back in 2019 he was the talk of the league. And by year end he talked an impressive 11 goals in 35 games. Albeit in only his third season in the league. Unfortunately for him and the Rose City an ACL tear the following year derailed his upward trajectory and stalled his growth. But flash forward three years and once again his name is on pundits lips.
As of right now he has scored 3 goals in 6 games. And while it's still early in the MLS season to be calling for the Golden Boot nomination there is something to be said of his recent streak of form. Just look at his movement in the box in this clip. It shows a mature and elite awareness to his game that is only capped off by a sublime finishing. Take a look at this header. Its reminiscent of vintage Eddie Johnson. Is it not?
Jordan Pefok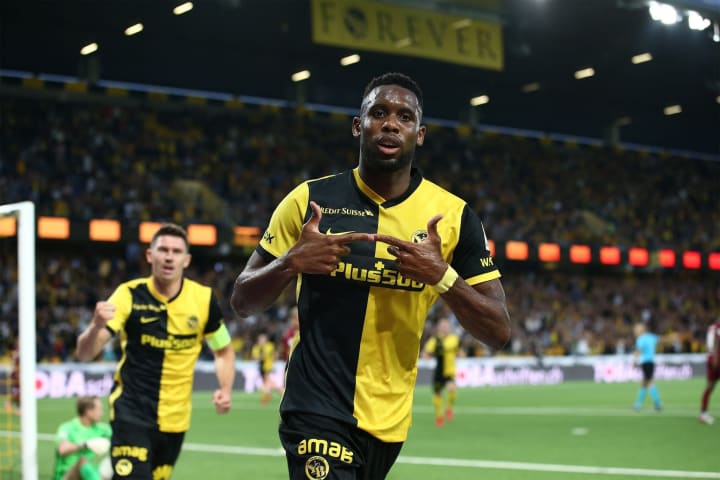 Theoson-Jordan Siebatcheu aka Jordan Pefok is not a new name by any means but he has been on the periphery as of late. Why? Is anyones guess. In his first start for the Red, White and Blue he looked promising. His movement and positioning were good. But over the four games he has played for the national team he has yet to score. Meanwhile for his club he is imperious form.
Across 29 matches played he has scored 19 times and generated 3 assists. An impressive stat line for his new team BSC Young Boys of the Swiss Super League. Especially given how over the same amount of games at Stade Rennais F.C. he only managed a mere 3 goals. Still those days are a just a memory. A time when he was still yet developing into what he has no become: a goal scoring machine.
While many might scoff at his poor overall stats with the US Mens National team (9 games; 1 goal). It's highly unlikely that he will continue his current bad run given his current club form. Just give him time and a few more call ups. And I think we will see the second coming of Jozy Altidore. He does have a similar build and both strikers ocupy that unique skill set of strength and speed!
Brian White
Brian who? Brian White. And you better remember his name. Of all the players I will reference in this article his name should be seared into your minds the most. His style of play is reminiscent of Brian McBride. And not because they share the same first name. Look at these two clips and tell me you don't see it.
After his move late in the year from NY Red Bulls to Vancouver Whitecaps FC he began to bloom. Early on he only scored 1 goal and 1 assist in the first 12 matches while mainly being used as a sub. But this draught was short lived. Then lightning struck and in his last 16 games with Vancouver he scored an outstanding 11 goals while contributing a modest 4 assists. This outpouring of goals (both self made and assists) proved why the New York Red Bulls had been so impressed with him. I know there is still more to come from Brian White. His ceiling is yet to be hit. If he can secure a move to European football. I definitely see his game improving by leaps and bounds. So long as he lands at a club known for development. Destination like Belgium, Netherlands or the English Championship would probably the be most favorable for White if he were to attempt to dip his toes into Europe.
The Round Up
Well that's it on my round up of young eagles. I hope that for the national teams sake Berhalter makes an honest attempt to try out new talent up top. It will only help in the long run. Given the present lack of clear cut favorites in this crucial position it's hard to see how a gamble on any of these players in a friendly would be a negative. Each one brings as much to the table as the next or any present player in Berhalter's usual list of call ups. This summer and upcoming fall should be exciting as well as all telling. Who knows how it will shake out. But if these players were horses I'd bet the house on one of them making the World Cup!
fifa
About the author
Avid traveler. Father. Weekend hiker. I enjoy almost every sport but football is #1. My other passion is to write historical fiction. So be on the lookout for my book. Thanks for reading!
Reader insights
Be the first to share your insights about this piece.
Add your insights