You're wrong, Facebook - Football is not to blame for racist abuse
Social media must take some responsibility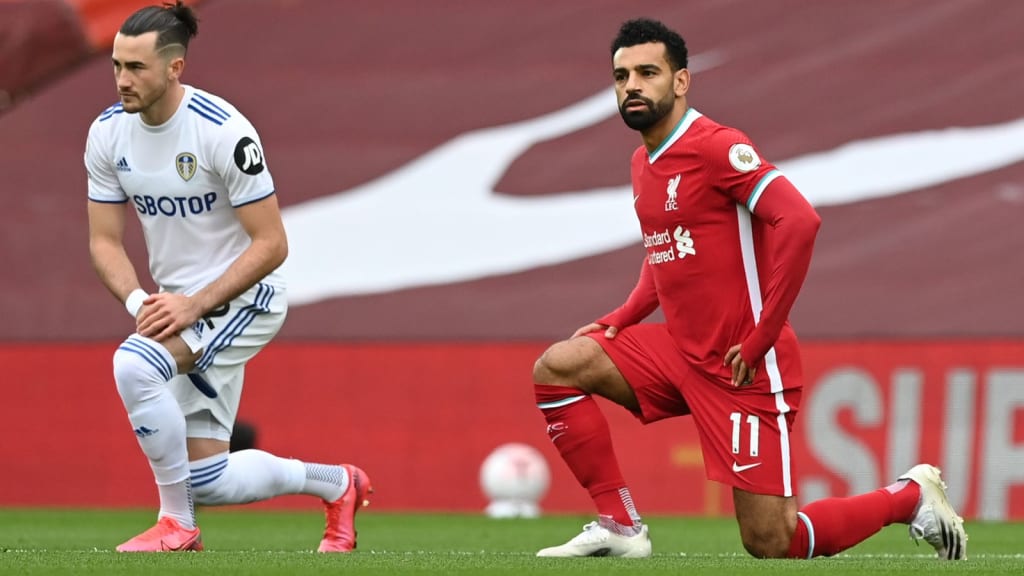 Premier League footballers taking the knee in their campaign for equality (Sky Sports)
Long overdue efforts to punish people who subject black footballers to racist abuse online have to be applauded.
But deflecting the blame from social media to football itself is wide of the target.
Facebook and Instagram have promised to take action against the seemingly growing number of people who believe it is ok to call black footballers racist names, often after an under-par performance.
But time and time again, when sadly yet another black footballer receives online abuse, criticism is levelled at football, or football fans, or football authorities, as if they are responsible for the people who spout the hatred.
I've always found this a ridiculous notion. A football club is not guilty for the behaviour of its fans. Not that many true supporters dish out the abuse.
Take a normal pandemic-free season. A top level club will invite the population of a large town into its ground to watch a match.
In every large town, there are racist people, and among them a smaller number who will vent their vile views, especially when buoyed by several pints of beer.
Their racism, their abuse, their hatred, is not football's fault, even if it has become football's problem.
Their bile comes from lack of a rounded education, at home and/or at school, from being influenced by others on social media, from listening to intolerant views in the traditional media - in newspapers especially - and from divisive politicians and so-called celebrities.
You won't hear any racist language (apart from the very rare occasion) from footballers, football managers, club owners, or club staff.
What more can football do?
Not only is football doing everything it can to stamp out racism from the game, through various initiatives such as Kick It Out, football is leading the way in the world.
In what other workplace would you encounter such a multicultural mix of staff as at a top level football club?
Players come from all over the world and bond as one, united in their purpose.
So do club coaches, trainers, physios, all manner of jobs associated with running a professional football team.
They mostly have the utmost respect for each other and act far more maturely, especially considering the young age of many players, than the rest of the population.
The chance to watch the best players from all over the world in your own town or on your TV screen, is one of the things supporters love most about football.
We are one world, united in our love of 'the beautiful game.'
Let us not get confused with the in-game bias against promoting non-white professionals to the top positions. That problem does exist.
There is an unhealthily loaded balance of white football managers to those from minority groups. That problem is allegedly being tackled and must be constantly monitored.
But racist abuse is staining the name of football and now social media companies are hiding behind this.
Social media is not just mirroring football
Facebook and Instagram Content Policy Manager Fadzai Madzingira has announced new measures to tackle online racist abuse, including the removal of accounts on both platforms.
She told Sky News: "Racism in football is bigger than what happens on social media platforms. There are conversations that need to happen offline as well if we are all going to take responsibility for stopping this hate.
"It would be inappropriate for me to guarantee these new measures will make a difference. Racism on social media is very much mirroring what is happening offline.
"As much as we play our part to hold people more accountable for their abuse, we also know this a small part of a larger conversation.
"A broader conversation, whether it is with non-government organisations, football authorities, governments, we need to stop this behaviour. We are not narcissistic enough to believe that a social media platform can stop racism."
No it can't, but a social media platform can go further towards the goal than the game of football can.
Take action or take the blame
The problem is in the taking of action against those who make the racist abuse.
If a person shouts a racist comment at a football match, that is not the club's fault. But the club should then do everything in its power, in association with the police, to identify the individual responsible.
If they don't punish them - preferably with a life ban from the ground - then you can say the club is at fault.
If a person racially abuses a player, referee or in fact anyone in the wider world, on social media, that is certainly not football's fault.
It is then for the social media platform to do all it can to identify the individual and again, take action, preferably through a ban. If it does not, social media is at fault.
Only a policy of zero tolerance to racism can have any chance of making inroads to ridding the game - and society - of cowardly, ignorant people making hurtful, racist comments.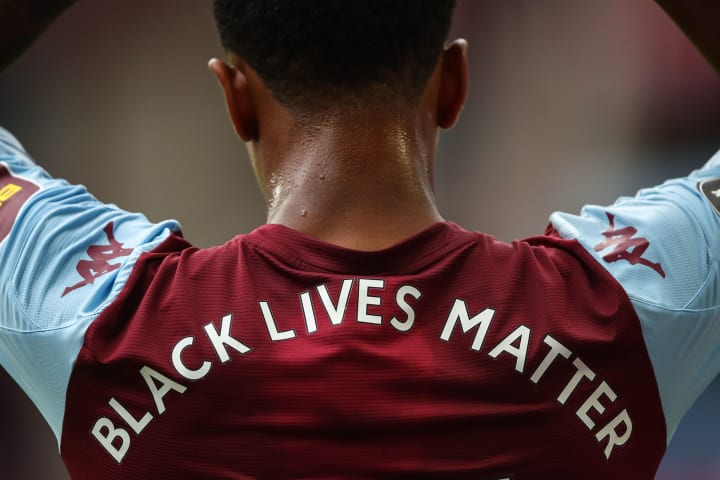 But don't blame football. People often ask 'well why doesn't cricket / rugby / baseball / basketball etc have this problem?'
They all do, there are racist fans of all sports. Perhaps football generates more raw passion and emotion than most, more tribalry and rivalry. But even if this is the case, it is not football's fault.
Politicians need to take responsibility. The media needs to take responsibility. Social media companies definitely need to take responsibility. We all need to take responsibility.
Just don't score the easy open-goal tap-in of blaming 'football.'