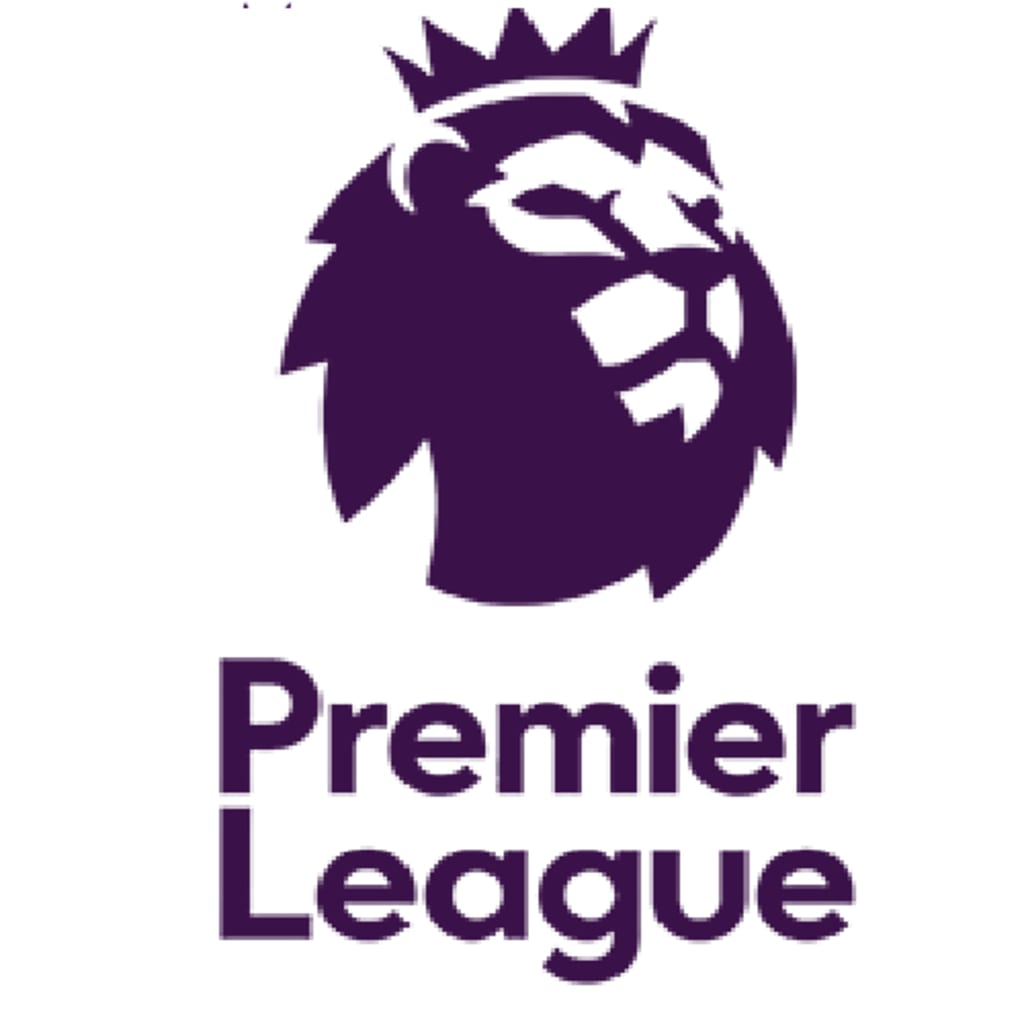 Copyright—Premier League
Although the season still has some weeks to go, it is already obvious that Manchester City are going to win the title. With that in mind, here's what each team needs to work on in the offseason to stay competitive next year.
Manchester City—Current Position: 1 My Predicted Finish: 1 BBC Prediction: 1
A season that many expected before the it started, City have been flying high this season, with their only loss so far being handed to them by Liverpool in an exciting game at Anfield. It is hard to pick out places where the team does need to improve. Having scored the most goals and conceded the least as well, it was always going to be difficult to point to a place where the City hierarchy may want to look at.
The central defence is the area which I think merits a look at by City. Otamendi is too inconsistent in his play. You only have to watch a few games to see that it is too hard to predict quite how Otamendi is going to play. With that in mind, a new central defender for City is the place to look.
Manchester United—Current Position: 2 My Predicted Finish: 3 BBC Prediction: 3
United fell away early in the title race. Despite coming back now, they are too far behind City to present any real challenge to the champions elect. United have been disappointing in goal production, even with the expensive Romelu Lukaku leading the line, they have failed to really push for the goals early in the season, and that has hurt them. Defensive frailties have also cost them, such as the defeat to Huddersfield.
It's not time to panic over a striker yet, with Lukaku still to really hit his prime for United. However it is certainly an area to look at if United want a regular scorer. But they may also want to look at a possible replacement for David de Gea. With Real Madrid looking like they will be circling again, United may want to buy a replacement if they are uncertain about keeping de Gea at the club.
Liverpool—Current Position: 3 My Predicted Finish: 2 BBC Prediction: 4
Liverpool have been a strong force this year, The only team to beat the likely champions Manchester City in a 5-4 thriller at Anfield, it will be surprising should they not finish as runners up ahead of United. But there is an area where they need to improve—the defensive side.
Although they have multiple options in midfield and attack with the likes of Firmino, Salah, and Mané, the defence often leaks a few too many goals, especially towards the end of games. This could be fixed by simply moving away from their current defensive system. Should they wish to spend however, a more experienced leader in defence could make sure that the goals don't leak late in the game.
Tottenham Hotspur—Current Position: 4 My Predicted Finish: 4 BBC Prediction: 6
After nearly two decades of inferiority to local rivals Arsenal, Tottenham have finally proved this season that they can be consistently better than Arsenal, and deserve their place within the top four teams of English football.
But, most of their goal scoring comes from Harry Kane, a player who statistically doesn't turn up in August. With Christian Eriksen providing a lot of assists, and Son on the wing, the main thing for Tottenham may well be a scoring midfielder to partner with Eriksen in central midfield. With a scoring midfielder and Eriksen, they can cover for Kane's lack of production in August, and split opposition defences between pressing Eriksen to stop the passing game, or covering the scoring midfielder, allowing Eriksen to play the passes in to the box.
Chelsea—Current Position: 5 My Predicted Finish: 5 BBC Prediction: 2
Chelsea have fallen behind, especially since their production in becoming champions last season. This lack of efficiency has been caused by the loss of defensive midfield players, with only Kanté really attempting to defend from the midfield, with Morata being disappointing in the attack.
With this in mind, a new striker to replace Morata is one of the top priorities. A more Diego Costa-like player may be necessary to use the pace to get past top defences. But they must avoid the personality of Costa that caused so many problems with the staff. A defensive midfielder may also be in the list of priorities, so that Kanté is not run so ragged, and to provide support to a defence that is also quite attacking minded.
Arsenal—Current Position: 6 My Predicted Finish: 7 BBC Prediction: 5
Arsenal have faced the cohesion problems that have plagued them for a few seasons now. However, these issues are now becoming more and more apparent, with there possibly being a lack of European football at all. For more on this, see my other article: What Do Arsenal Do Now?
However, in terms of immediate improvement, the biggest change Arsenal could make is the manager more than the team. Beyond changing the manager however, the first priority must be signing a more natural replacement for Sánchez, sold to United in the January window. Nobody has filled the effort that he gave to the team since he left, and the disappointing streak could well see them replaced by Burnley in this years top six teams.
Burnley - Current Position: 7 My Predicted Finish: 6 BBC Prediction: 17
Burnley have defied the pundits this season. Built on a solid bed of strong and committed defending, the team have pushed into the range of the elite teams, despite not truly having players of quality. The solid defence has proven to be a frustration for many major teams at home, whilst away Burnley have been secure enough to feel confident of gaining at least a point.
If anywhere, the offense is the place to look for in the summer for Burnley. With the strong defence already in place, the best way for Burnley to look forward is to find a striker with the pace to latch on to long balls played up from defence, whilst having the strength to hold on for the midfield to come and play a part in the offense as well. Finding one could be a challenge, but the possibility of Europa League should a member of the top five win the FA cup should be able to tempt some players to Burnley of sufficient calibre.
Leicester City—Current Position: 8 My Predicted Finish: 9 BBC Prediction: 9
Leicester have fallen back into mid-table, and rightly so. The one-off of them winning the Premier League was just that. However, there are quite a few changes that need to be made in the Leicester setup, and most of it revolves around Vardy and Mahrez.
Selling Mahrez is the first move for Leicester to take. He doesn't want to be there, so there is no point in keeping him in a place where he will not give 100 percent commitment. The earlier they sell him, the more money they can get. The best use will be to provide support for Vardy upfront, who has since been figured out and well marked by most defences in the league. He needs the support, and the money from a Mahrez sale should be enough to sign that support, and provide other players in decent positions as well.
Watford—Current Position: 9 My Predicted Finish: 8 BBC Prediction: 18
A strong fast attack has once again given Watford enough goals to climb the mid-table and stay out of any real relegation trouble this season. However, constant concerns that have been lingering for a season or two need to be addressed, and this mostly concerns the goalkeeping.
Gomes, whilst experienced, is now too old to really provide long term security in goal for the club. The most pragmatic response from the club would be to sign a goalkeeper who can learn from Gomes in the short term, whilst taking the starting position in the long term, could give Watford security at the back to build up a stronger core.
Brighton & Hove Albion—Current Position: 10 My Predicted Finish: 12 BBC Prediction: 20
A strong first season from Brighton has led to them surviving this year, with my belief being that they will survive the relegation battle should they find themselves pulled in. However, like all teams, they will need to solidify themselves in mid-table with some new signings to remain competitive in the difficult second season.
With one of the lowest amount of goals scored, the obvious place to point is the offence. But I feel the better area for them to improve would be the midfield, helping to improve both parts of the team, and helping to combat the midfield strength of a large amount of teams around them.
Everton—Current Position: 11 My Predicted Finish: 13 BBC Prediction: 7
Everton have been poor this season, failing many people's expectations and even being deep in the relegation battle at one stage. They aren't quite safe yet, but are better off than they were earlier this season.
The problem for Everton is very much the defensive side, one of the top five worst defences this season in terms of goals allowed. Clearly, should the team stay up this season, they need to focus on improving the defence, with a new goal scorer outside of the disappointing Wayne Rooney also being a consideration.
AFC Bournemouth—Current Position: 12 My Predicted Finish: 11 BBC Prediction: 10
A good season for Bournemouth, staying up despite the adversity that they could have faced. Some good wins have been in the works, and its time for them to consider making some signing to push into the top half of the table.
Though there is a low scoring tally for them this season, the team should focus more on chance creation than buying another striker. With a team including Joshua King, Callum Wilson, and Jermaine Defoe, another striker is not likely to add anything to the team that they do not already have, unless it comes in the form of someone able to hold the ball up. A playmaker in midfield who can help the attack is probably the best way for the team to move forward after this season.
Swansea City—Current Position: 13 My Predicted Position: 10 BBC Prediction: 16
Swansea have come with a late revival under their new manager, coming out of the relegation zone. But there is still a lot of places for them to improve in.
The midfield, so apparently strengthened with the coup from Bayern Munich, still needs a lot more work. Renato Sanchez has not worked out for them, and so must be replaced, even if he is only a loan player. A strengthened midfield and consistent scorer are needed in Swansea.
West Ham United—Current Position: 14 My Predicted Position: 18 BBC Prediction: 8
West Ham have been poor this season, with easy games falling by the wayside and resulting in no points whatsoever, and this has lead them to be in a very precarious position.
Should they manage to survive the season, they need to improve in most areas on the pitch. The signing of Joe Hart has not worked out well for the team, and there is still a lack of attacking threat with the departure of Dimiti Payet back to France. If they manage to survive, it will come with the baggage of a lot of work to do before next season.
Huddersfield—Current Position: 15 My Predicted Position: 14 BBC Prediction: 19
Huddersfield have done well this season, managing to stay up in your first season is always an achievement, especially for the more medium sized clubs in England such as Huddersfield. The Premier League survival can be used to bring some better players to the club, but it is likely that most new players for this team may well be ex-championship level.
Huddersfield started off well, then dropped off the pace, despite beating teams like Manchester United early in the season. The shut down of goal scoring from Mounié and Depoitre has left Huddersfield with only two recognised strikers that can't find form, leading a third striker as back-up to be top priority for the Terriers.
Newcastle United—Current Position: 16 My Predicted Position: 16 BBC Prediction: 11
Newcastle are finally back in the Premier League, and this time have managed to keep themselves safe from relegation so far. But the problem for Newcastle is goalscoring, with their top scorer this season having only 5 goals.
Newcastle are a big club, in the sense of them having a massive, loyal fan base around them, and that passion could help bring some players to the club. It will take some time for them to rebuild after a long absence of prolonged presence in the Premier League which could rebuild their reputation.
Southampton—Current Position: 17 My Predicted Position: 15 BBC Prediction: 14
Southampton could have done better this season, but after shipping a lot of good players off to teams such as Liverpool, it could also have been a lot worse. Gabbiadini has not been as reliable in front of goal as fans would have liked, and the team doesn't seem to have the same cohesion as before.
Gabbiadini may work as more of a backup player, but he is not a natural successor to the scoring form that Pellè was able to bring to the club. The best move will be to spend a bit more of the transfer money on a more natural fit, then improve other members of the squad.
Crystal Palace—Current Position: 18 My Predicted Position: 17 BBC Prediction: 13
Crystal Palace have had a turbulent season so far, but are slowly pulling off the escape from the relegation zone. But recently, the Eagles have been losing late, like in the 3-2 loss to Man United on Monday.
Palace have the ability to create and score goals, but the defensive effort lets the team down towards the end of games. With this in mind, it seems the most natural place for the team to focus transfer funds upon, and let the team build from the back.
Stoke City—Current Position: 19 My Prediction: 19 BBC Prediction: 15
Stoke are one of the two teams that been abysmal so far. The poor form that they have shown throughout the season merely represents how badly they have played through the season. With the having the joint worst defensive record in the Premier League, it is no surprise they are so bad.
Should they survive the season, defence has to be the place where Stoke improve. Though Jack Butland is a capable keeper, he has had no help from his defenders over this season. A must need area for improvement, even if they are relegated.
West Bromwich Albion - Current Position: 20 My Prediction: 20 BBC Prediction: 12
The only way to describe West Brom's season is shocking. The worst scorers in the league, and only three wins over the season does not bode well for them.
There is not much West Brom can really change. They need to play better, but down in the Championship could see some of the better players leave the club. They have to use the money from that to improve in all the key areas, and set the target of an immediate return to the Premier League.
About the Creator
An MA US Politics student from the UK who also runs a sports show on student radio. Simply writing on things that I enjoy.
Reader insights
Be the first to share your insights about this piece.
Add your insights