Will it be Ronaldo once again, or a new winner of The Best FIFA Men's Player award? Welcome to WatchMojo.com, and today, we'll be counting down our picks for the top 10 football players in the world right now.
For this list, we'll be ranking the ten players who made the shortlist for The Best FIFA Men's Player award, for achievements from July 3rd, 2017 to July 15th, 2018 for both club and country. Whilst there can only be one winner, trophies won, general level of play and importance to their team's success will all be taken into account here for our final rank. Shall we begin?
#10: Raphaël Varane, Real Madrid & France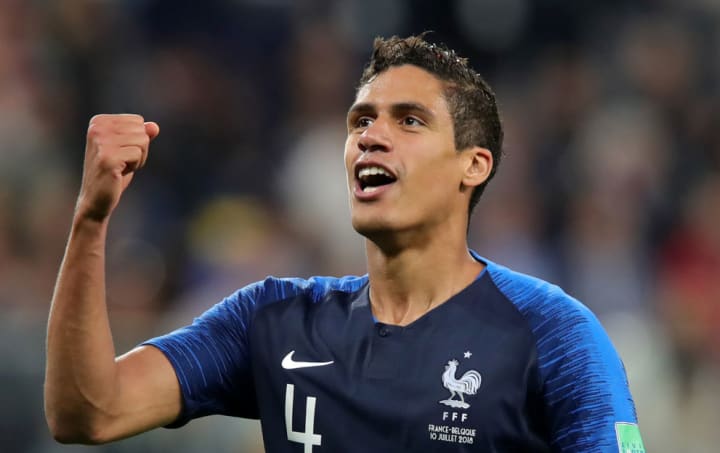 Defensive-minded players are often under appreciated in comparison to those who are amongst the goals. But, if we had to pick a defender who is the most deserving of an individual award such as "The Best," it would have to be France and Real Madrid's Raphaël Varane. After another extremely strong campaign for Madrid in which Varane shepherded the back line alongside Sergio Ramos, he used his speed and experience from 16 trophy triumphs to make life miserable for opposing attackers. Then, for France, he did the same, playing an integral role in their 2018 World Cup triumph. Oh, and did we mention that he's only 25?
While Eden Hazard's season for Chelsea was a bit turbulent given the will-he-won't-he be sacked situation regarding Antonio Conte, Hazard still managed to have an extremely successful season. Scoring the winning goal in Chelsea's FA Cup final triumph, the eighth FA Cup title in their history, Hazard went on to be Belgium's top performer during the 2018 World Cup. With three goals and two assists, he lead Belgium to a third-placed finish, leaving opposing defenders in his wake with with the most dribbles completed of any player during the World Cup in Russia. That's right: more than Neymar, Mbappé, Messi, and Ronaldo!
#8: Harry Kane, Tottenham & England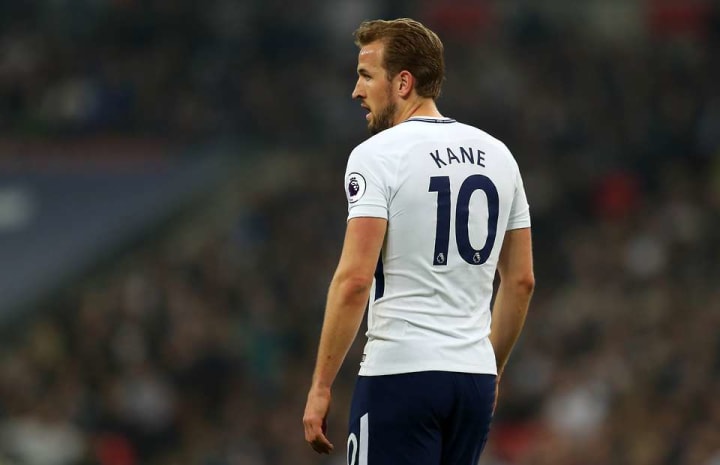 The embodiment of a slow starter for Tottenham, Harry Kane seemingly takes August off at the beginning of each season. But by the time September rolls around, the goals begin to flood in, with Kane finishing the 2017-18 season for Spurs with 41 goals to his name from just 48 appearances. Of those 41 goals, 30 were scored in the Premier League, while he went a perfect seven goals from seven matches in the Champions League. In May of 2018, he was named the England captain for the upcoming World Cup, and Kane delivered. While his 6 goals in Russia weren't the prettiest—namely that goal against Tunisia—he still did enough to win the Golden Boot, leading England to their best World Cup finish since 1990.
Everyone could see that Kevin De Bruyne could go on to be a world beater when he first arrived in England via Chelsea, but he required a German vacation in order to find himself. Upon returning to England thanks to Manchester City, De Bruyne really began to impose himself as one of the best midfielders in Europe, and the 2017-18 season was his magnum opus. De Bruyne's incredible vision and passing ability helped him to 16 assists in the Premier League, winning the inaugural award for the Top Playmaker. For Belgium at the 2018 World Cup, his goal against Brazil saw Belgium through to the semi-finals, and was an exclamation point on a season where he helped Manchester City to a domestic double.
#6: Antoine Griezmann, Atlético Madrid & France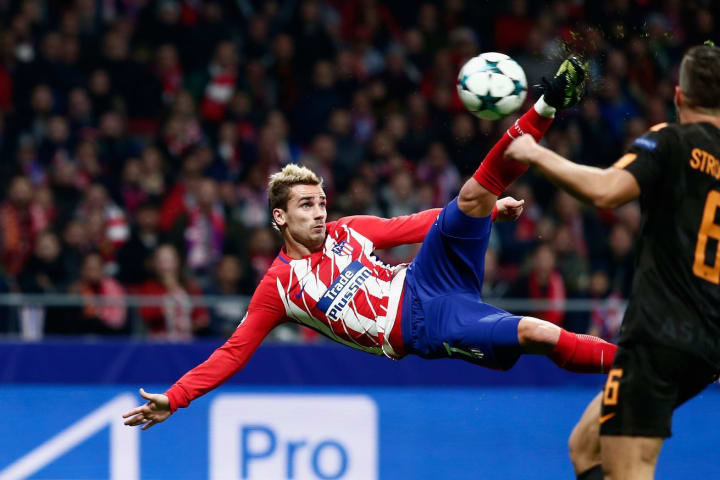 A season which was perhaps slightly dominated by Griezmann's decision on whether he would leave Atlético Madrid or not, the 27 year old Frenchman had a successful season to say the least. Finishing 2nd in La Liga ahead of cross-town rivals Real Madrid, winning the Europa League, and scoring 29 goals in 49 appearances to go with his 13 assists, Griezmann then went on to be one of France's most important players at the 2018 World Cup. With four goals and two assists in Russia, Griezmann appeared in every single match for the World Cup champions, getting involved in the goals in each of their knockout matches. Pretty impressive haul!
The only player on this list who didn't win a single piece of silverware, and another to have failed with Chelsea only to come back and dominate the Premier League with a different club, not many could have foreseen the sheer amount of goals that Mohamed Salah scored for Liverpool during the 2017-18 season. 32 goals in the Premier League broke the record for the most scored in a single 38-match season, while his 10 notched in the Champions League helped Liverpool on to the final. While he was forced off with an injury early on in the Champions League final, Salah's mark had already been made, coming away with the Golden Boot in the Premier League and the PFA Player of the Year award, as well as setting the record for the most Player of the Month awards in a single Premier League season.
#4: Kylian Mbappé, Paris Saint-Germain & France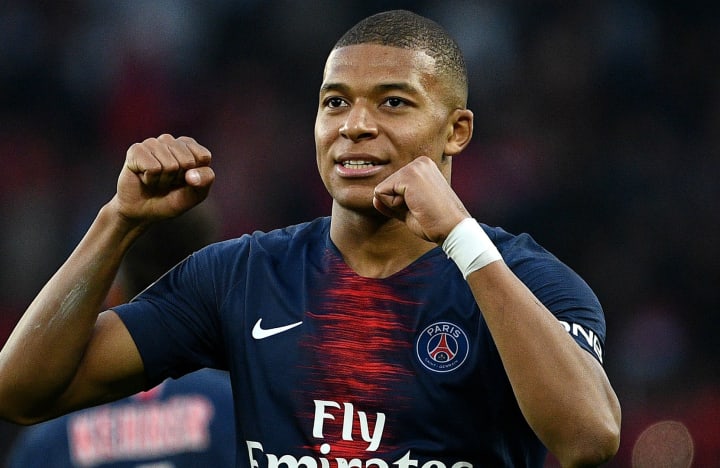 At just 19 years old, Kylian Mbappé has already had a career that most professionals could only dream of. After making the move from AS Monaco to his boyhood club of Paris Saint-Germain, Mbappé struck up a lethal attacking partnership with both Neymar and Edinson Cavani. Within his first season at his new club, he managed to score 21 goals in 44 appearances, helping PSG to a domestic treble. During the 2018 World Cup, his great form continued, as his speed and skill on the ball cut his opponents to shreds. Helping France on their way to conquering the world, he became the youngest player since Pelé to score in a final, and won the Best Young Player award to boot!
When Luka Modrić signed for Real Madrid in 2012, he was voted as the worst La Liga signing of the 2012-13 season. However, what has followed has been nothing short of incredible, with Modric winning 4 Champions League titles, including his third in a row in May of 2018. Alongside Toni Kroos and Casemiro, Modrić was the heart and soul of not only Real Madrid's successful campaign, but of Croatia's as well during the 2018 World Cup. With 2 goals and an assist, Modrić's influence was more than just in the stats department, leading Croatia to their first ever World Cup final. Despite losing 4 - 2, Modrić's great form in Russia was recognized by awarding him the Golden Ball for being the best player in the tournament.
#2: Lionel Messi, Barcelona & Argentina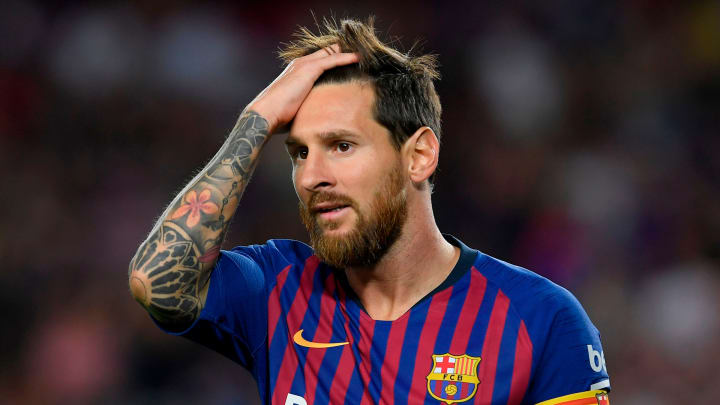 Despite Barcelona being on the wrong end of a massive upset in the Champions League, they were nothing short of dominant in Spain, with Lionel Messi behind much of their success. With Barcelona losing just once all season, Messi lead the league in both goals and assists. While his 2018 World Cup wasn't the most memorable, Messi still managed to score an important goal against Nigeria, while providing two assists in Argentina's 4 - 3 loss to eventual champions France. Oh, and did we mention that he won the Golden Boot for being the top marksman in league play in Europe?
It's clear that Portuguese forward Cristiano Ronaldo loves the Champions League more than any other competition! While everyone was doubting Ronaldo for his slow start to the season, he began to build his momentum, eventually finishing the season with an impressive 44 goals from 44 appearances. Ronaldo's contributions helped to lead Real Madrid to an incredible three UCL titles in a row, with Ronaldo scoring 15 goals in 13 matches in his final Champions League season with Real Madrid. For Portugal at the 2018 World Cup, he kicked things off with a hat-trick against Spain. Now, will he be able to replicate that form with Juventus in Italy?
Reader insights
Be the first to share your insights about this piece.
Add your insights