The top ten representative players in the history of Newcastle club team
Newcastle CF players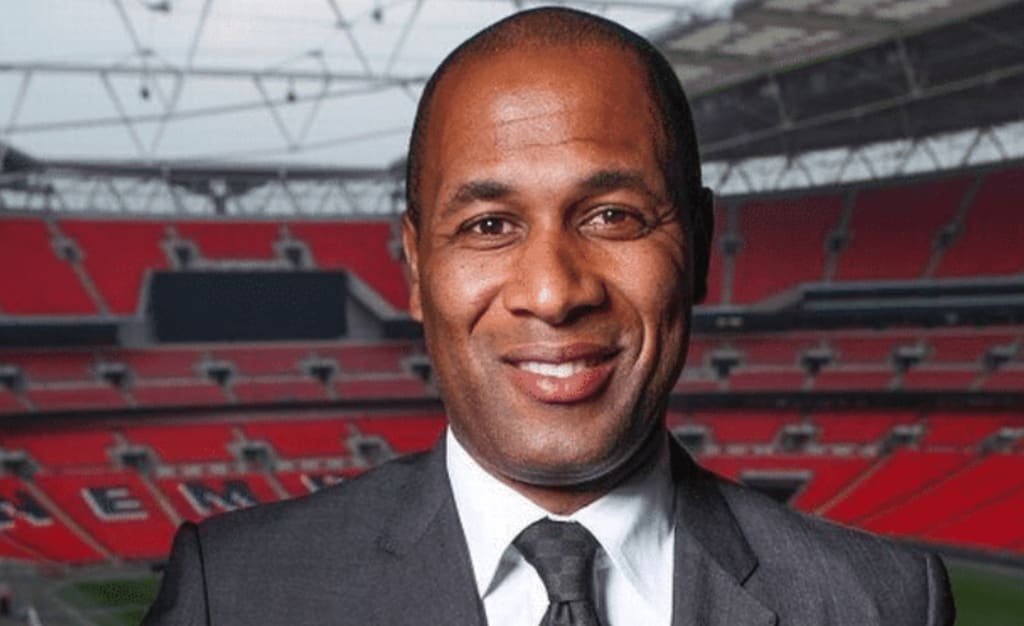 The long history, the black and white jerseys, the occasional stopovers by big names, and the alias of the Magpies are just some of the things that have left an impression on fans of the English Premier League club Newcastle.
Looking back at the long history of this old English club founded in 1881, the first period of glory goes back to the 1930s, when they won the English top league four times. After that, Newcastle was in the doldrums for many years until the mid-1980s, when they started to regain their strength and ability to play in the top flight.
The mid-1990s to the early part of the new century is arguably the best known period for Newcastle CF. During this period, they finished second in the Premier League twice and third in the Premier League once, and were among the top contenders for several seasons.
Who do you think of when you think of Newcastle's representative players? In this article, I will summarize the top ten players in Newcastle's history based on their fame, performance and seniority at Newcastle. Of course, due to the limitation of space, if there are any debatable points, or the pearl of the choice, you are welcome to leave your comments in the comments section to share your opinions.
Ten, James Milner
James Milner is one of the most famous and evergreen players in the history of English soccer, having won the Premier League twice during his time at Manchester City and the Champions League during his time at Liverpool.
In the strong Manchester City, Liverpool and England national team, Milner, who is known for his hard work and green attributes, has a place in the team and is actually a high level player who has reached the level of a star.
Looking back at James Milner's career, he is a representative of young success and the older he gets, the more demonic he becomes. Leeds United was his youth home team & place of fame. Not long after Leeds United set off the youth storm of the new century, the team had to pack up their young talents one after another to pay off their debts due to financial problems, and James Milner, who was not yet 18 years old at that time, was among them.
Back in 2004, Newcastle took the rising Milner for £5 million, and the latter spent four years with the Magpies, growing into a player with four goals and eight assists in a single season. In August 2008, Newcastle made a big profit when they moved James Milner to Aston Villa CF for £12 million. The vast majority of Newcastle fans have been full of praise and praise for Milner, a young passer-by who has gradually grown into an England star, and have been happy with his subsequent smooth development.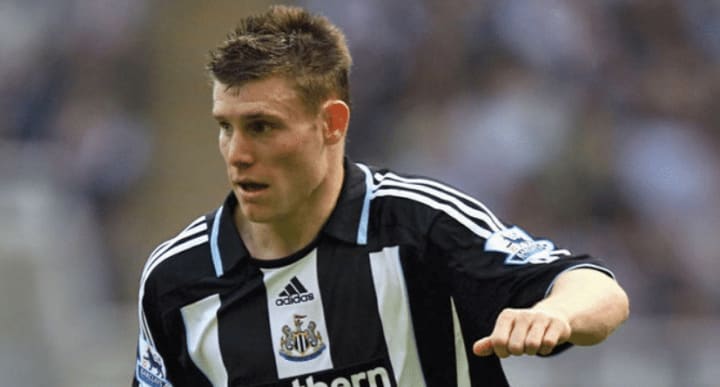 Nine. David Ginola
David Ginola is a talented French winger and the face of the early iconoclasts in football, with a style of play as dashing as his looks, a handsome player who enjoyed the [10,000 fans] treatment long before the rise of David Beckham.
Looking back on Gino la's career, the decade of the nineties when he played for Paris Saint-German, Newcastle and Tottenham Hotspur was the golden decade of his career. Between 1995 and 1997, he formed a front line trident with Shearer and Les Ferdinand, supporting the two great wingers with his individual dynamism on the wing, while also bringing considerable attention to Newcastle.
Eight, Les Ferdinand
Les Ferdinand, active in the 1990s to the early part of the new century, England center forward player, uncle of Manchester United star Rio Ferdinand, career spent in more than a dozen teams such as QR, Newcastle, Tottenham Hotspur, Bolton, Leicester City, West Ham.
In terms of style of play, Les Ferdinand was an unorthodox English prodigal striker with excellent ability to handle high balls, his ability to carry and run without the ball was quite rare in English football at that time. Les Ferdinand started out at QR as a bench player and unknown youngster in his early three seasons because of his unusual style of play.
In 1988, QR sent him on loan to Besieges in the Turkish Premier League, and it was in the faraway Turkish game that he really started to make a name for himself. After scoring a surprising 14 goals in 24 games in the Turkish Premier League, Les Ferdinand returned to QR to make his debut and start among England's leading wingers, averaging around 15 goals over the next six seasons.
In the 95/96 season, Newcastle signed Les Ferdinand, who had a lot of talent in his squad, and this operation also raised Newcastle's ceiling to the level of the traditional giants competing for Premier League supremacy.
In his first season at Newcastle, Les Ferdinand scored 25 goals in 37 games, which was the peak of his career; the following season, 96/97, Les Ferdinand's form dropped back, contributing 16 goals in 31 games. Including the rest of the tournament, Les scored 50 goals in 80 games during his Newcastle years. Incidentally, Les Ferdinand's goal celebration is the same as Shearer's, with his right arm raised, which is a youthful memory for old Newcastle fans.
In the early part of his career, Les Ferdinand was very powerful, scoring 100 Premier League goals in just 178 games. 1998 was a turning point for the player, as he made 118 appearances and scored 33 goals in five years at Tottenham, a significant drop in efficiency. If there was any highlight of his Spurs career, it was when Les Ferdinand scored the 10,000th goal in Premier League history.
Seven. Norberto Nosola
Norberto Nosola, from Peru, is an excellent winger from the famous Argentine club Boca Juniors. Back in 1997, Norberto Nosola joined Newcastle from Boca, and during his initial Newcastle years from 1998 to 2004, he scored an average of 6 goals and 6 assists per season, and was known for his accurate right-footed crosses to the Premier League.
Midway through the 2004 season, he moved to Aston Villa for two and a half seasons before returning to Newcastle CF just before the start of the 05/06 season and leaving again midway through the 07/08 season to join West Ham FC. During his second spell, Nosola continued to excel.
In both his back and forth Newcastle careers, Norberto Nosola was a favourite with the local fans and was one of the favorites at St. James' Park. After his retirement in 2011, Newcastle CF invited this decorated foreigner back and will hold a special farewell match in his honor, which is enough to witness his leaning place in the team's history.
Six, Shay Given
In terms of fame as a player, Shay Given is not a T-level presence in Newcastle's history, but in terms of seniority in the team and the team's period of play and contribution, if the local star Alan Shearer is the strongest spear, then the goalkeeper from Ireland Shay Given is the strongest shield.
As Newcastle's all-time appearance king, Shay Given made 354 appearances for Newcastle between 1997 and 2009. In 2002 & 2006, he was selected twice as Newcastle's goalkeeper in the Premier League PFA Team of the Year. In his heyday, his pure strength was at the level of competing for the number one goalkeeper in the Premier League, and he has long been a popular and cost-effective goalkeeper in soccer games.
Time back to 2009, 33-year-old Given said goodbye to Newcastle, no chance to end up in the team, to join the Premier League newcomers Manchester City for 8 million pounds, the first season to sit firmly in the main, the following year was replaced by Joe Hart up. From this experience, it is enough to witness that Girvan is never a generalist.
Five. Chris Waddell.
Chris Waddell, the first-class English left winger who was active in the 1980s. For this old England international, old fans are perhaps most impressed by the fact that he played as the last player to take a penalty in the 1990 World Cup quarterfinals but kicked the ball away, thus allowing the rival West Germany to eliminate England from the final in a thrilling way.
Chris Waddle is a Newcastle native and a full-blooded hometown boy from Newcastle. Between his debut at Newcastle in 1980 and his jump to Tottenham in 1985, he made a combined 170 appearances for the team, contributing 46 goals. A tall player on the wing, but still with great skill and speed, he was one of Newcastle's most talented players.
In his early days at Newcastle, Waddell formed a trident with Kevin Keegan and Peter Beardsley, and then, after Kevin Keegan retired, formed another trident with the talented Gascoigne and Beardsley, performing just as well.
Unfortunately, due to the overall financial strength of Newcastle, Waddell, Gascoigne and Beardsley did not stay before the arrival of their prime years, and Waddell was one of the first to leave the team. In fact, looking back at the career of this one celebrity who won the English footballer of the year, his experience at Tottenham Hotspur and Marseille in Ligue 1 is more successful than the early years of Newcastle.
Four: Kevin Keegan
Kevin Keegan is a two-time winner of the European Ballon d'Or (1978 & 1979 in a row), and has a superb position in the history of English soccer. Looking back on Kevin Keenan's career, the first thing that comes to mind is his time with the Reds and Hamburg in the 1970s.
During his six years at Liverpool, Kevin Keenan helped his team win the English top flight three times and was on top of Europe once; during his two years at Hamburg, Kevin Keenan reached the pinnacle of his career, helping his team win the Bundestag and winning back-to-back European Golden Balls.
Back in 1982, Kevin Keenan joined Newcastle from Southampton when he was 31 years old and was seriously injured by the Spaniards in the 1982 World Cup. After his comeback, over the next three years at Newcastle, Kevin Keenan made 78 appearances and scored 48 goals for Newcastle, the golden goal scorer in his own right.
After retiring from soccer, Kevin Keenan lived in Malaysia, Canada, Sweden, Finland, Australia, New Zealand and Japan, preaching at local soccer clubs as a soccer consultant and taking his own escape from the world.
By 1992, having had enough, Kevin Keenan returned to England and resumed his ambitions as manager at Newcastle. After Kevin Keenan's careful construction, Newcastle leapt to become a strong team in English football, reaching the ceiling height of the Premier League runner-up. Newcastle fans have always had a high opinion of the man who played and coached Newcastle.
Three. Paul Consignee.
In terms of wonderful soccer inspiration and talent on the green, there are few famous midfielders in the history of English soccer that can compare to Paul Consignee. Of course, when it comes to off-field unprofessional ism and even jerkiness, I'm afraid that's about it.
As a full-blooded midfielder from Newcastle's youth academy, Paul Gascony himself was a bad boy growing up in Newcastle. As a fledgling, he showed a masterful performance like no other, playing as a starter at Newcastle at the age of 17. The young and talented Consignee, who at the time formed a triumvirate of Magpies with Beardsley and Waddle, once made Newcastle a dark horse team that beat the big boys in the mid-1980s.
After Beardsley and Waddle left in succession, Paul Consignee carried Newcastle's attack almost by himself, helping the team to succeed in relegation in 1988, and his quality of transmission shell was famous in Europe. After that, Paul Consignee moved to Hottentot Hot spur and took his performance to another level.
At the time he played for Newcastle for four years and became famous in Europe, and at the time he was scouted by Hottentot, Paul Gascony was just a young 21 year old player, what a talent. That said, Spurs are arguably the biggest buyer of Newcastle players, having bought the face of the game out of Newcastle many times.
Two. Peter Beardsley.
Peter Beardsley, a famous English footballer who was active in the 1980s. In his long career, this man played for Manchester United, Newcastle, Liverpool, Evert on, Bolton, Manchester City, Shameful and many other clubs familiar to fans, throughout the early eighties to the mid nineties have been extremely outstanding performance, personal outstanding form for more than a decade, among them Liverpool and Newcastle experience is the most brilliant.
He played 147 games for Newcastle between 1983 and 1987, scoring 61 goals, before joining Liverpool and then Evert on for a then-record transfer fee. He returned to Newcastle in 1993, and in the four years between 1993 and 1997, he scored 47 goals in 129 more appearances for Newcastle, and was still going strong.
One. Alan Shearer.
Alan Shearer started out at Southampton CF, rose to fame at Blackburn Rovers, and then spent a decade at Newcastle, where he was a legendary No. 9. Between 1996 and 2006, Alan Shearer scored 206 goals in 405 appearances for Newcastle.
During his time at Newcastle, Shearer continued to be a shooting machine, winning one more Premier League Golden Boot (3 in his career) and two English Footballers of the Year.
Rich and famous, not returning home, like a brocade night! Alan Shearer is a native of Newcastle, which is the reason why he was willing to join his hometown team and stay here for ten years at the peak of his career. In fact, at the time, Shearer could have joined many of the continental giants with the power he had.
The slight pity is that Alan Shearer, despite keeping Newcastle at the forefront of the competition for a long time, failed to achieve the same feat at Newcastle as he did at Blackburn Rovers in his early years, bringing the team the Premier League title. In 2009, when he led Newcastle as acting manager, Alan Shearer was unable to help the team out of its difficulties. However, I believe this should not affect too much the high opinion of Newcastle fans for this hometown soccer hero.
Reader insights
Be the first to share your insights about this piece.
Add your insights