The Future of Manchester United
Manchester United Manager Takeover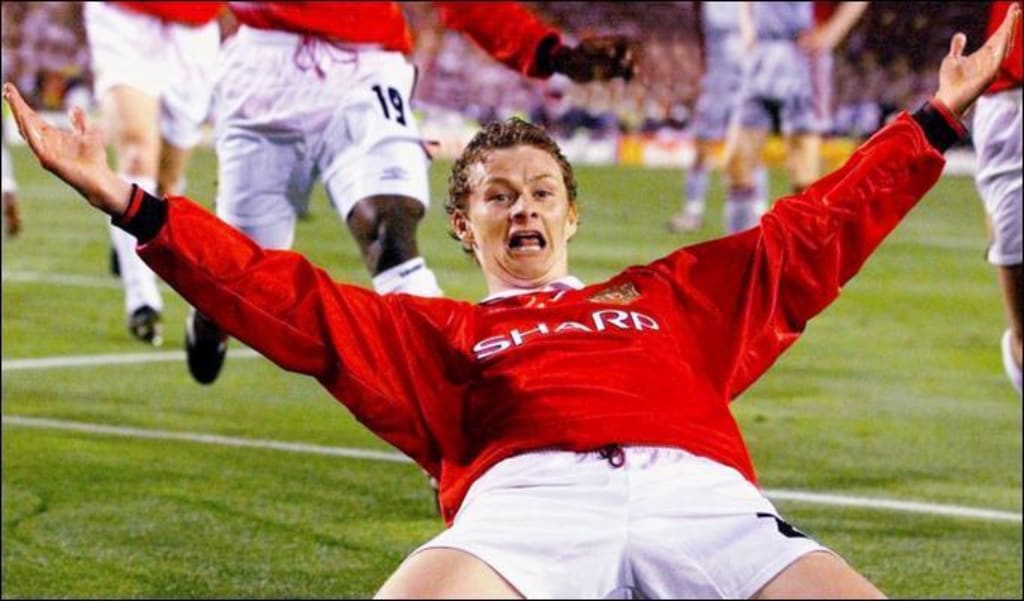 Who is Solskjaer?
Ole Gunnar Solskjaer is a name all football fans will recognise. Beyond his recent role of caretaker "Manager at Manchester United," Ole has a well-decorated past, to say the least.
Solskjaer was signed by Manchester United in 1996 for a fee of £1.5million, he was nicknamed "the baby faced assassin" and went on to score 126 goals in 366 games.
Anybody old enough to tie their own shoes in the late 90s will know that Ole's biggest trait was being known as a "super-sub." He would often come on later in a game and seal it with a late goal.
The highlight of his career came in 1999, when in the last minute he scored a goal against Bayern Munich in the Champions League Final. This sealed the treble for Manchester United that season.
In 2007, Solskjaer announced his retirement from football after a knee injury left him unable to fully recover. He stayed on at Manchester United however and in 2008 he was given a coaching role before returning to his home country later in 2011.
When he returned to his home country of Norway, he was given the role of "Manager at Norwegian Club Molde." He went on to lead them to their first two ever Tippeligaen titles in his first two years. He then went on to secure his third in three years, when Molde went on to win the 2013 Norwegian Football Cup Final.
He has also had success as a manager with Championship and Premier League team Cardiff City.
So what is his job now at Manchester United?
Ole's primary job has been quite obvious to all fans and professionals in football. Not only does he have over 15 years experience with The Red Devils, but he also has over 20 years football experience and the last seven years experience in a managers role.
Of course, there have been many arguments about the level of football he has come from managing, to the level he is at now. Yet, here we are after five games, the sixth lingering close, and he has yet to lose a game.
Above all, other experience he may or may not have on his managerial resume, nobody can argue that one thing Ole has done that Jose could never seem to do, is keep the players happy.
The morale within the team has significantly lifted so far. Let's hope we will continue to see this game after game.
Rashford, Lingard, Jones and Lukaku, are just a few of many that suddenly look hungry, happy and ready to work hard to get the best results.
We saw under Jose his lacklustre personality was starting to rub off on the team and bring down morale. The sudden uplift in the dressing room since Ole has been given this temporary role, may not just be because of who he is, but also because of who he isn't.
Ole's sole purpose now will be to work individually with each member of Manchester United. He will want them to get the most out of their own ability, and he knows that no manager will have the capability, of getting more out a player than the player themselves.
Should Solskjaer be considered for the managers role full time?
This is a question I think is far too early to ask. Manchester United is only five games in, and although the results have been hopeful and exciting to say the least, they have yet to face any big teams.
This weekend Manchester United have Tottenham, a big game for the club and fans, but an even bigger game for Solskjaer himself. He will want a win to show anybody waiting in the sidelines doubting his ability, that the team he is building for the future, is one that can go in to win. And will.
If he successfully goes on to do this, who knows what could happen at the end of the season. All I know is this is an exciting time for Manchester United and football fans alike. A possible piece of history in the making. And you won't want to miss it.
Man Utd- Spurs prediction:- 2-1 win Utd