Scouting: Ezequiel Barco
Atlanta United's 21 year old wonderkid.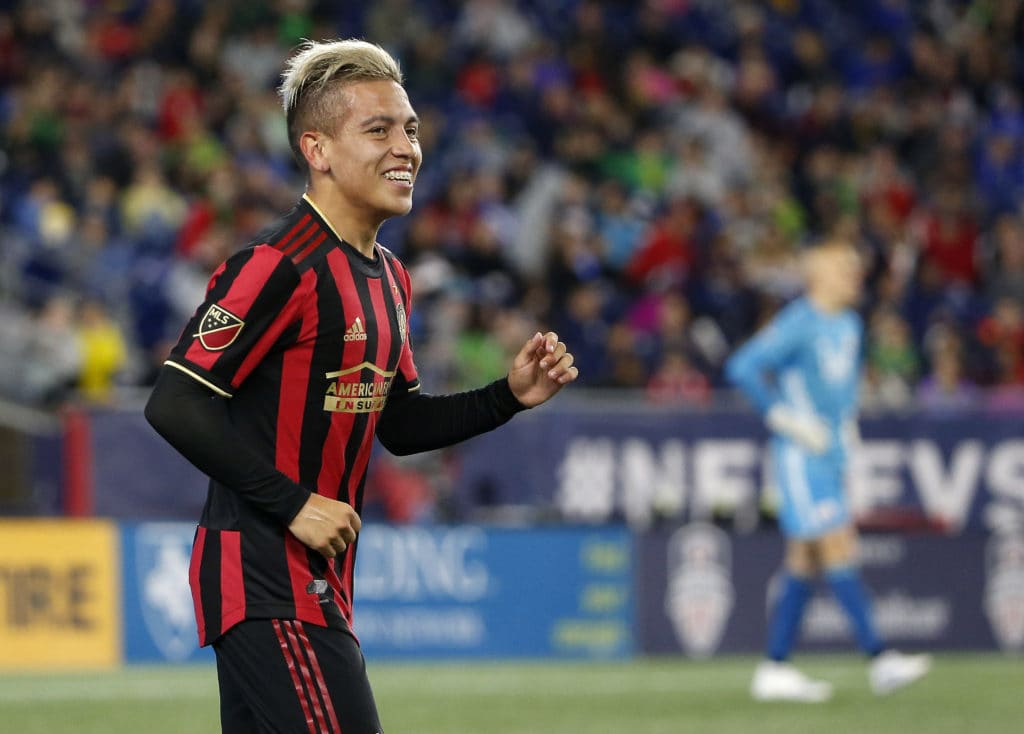 Picture Credit: Google Images.
At 21 years of age, not many footballers have 3 seasons worth of meaningful minutes under their belt. This man boasts just that. Ezequiel Barco is an argentian currently playing with Atlanta United in the MLS. Having transferred to the US from local side Independiente in January of 2018 for what Transfermarkt report to be a fee of £11m, Barco has gone from strength to strength for the MLS outfit. A true creative force, Barco is a winger by nature, possessing bundles of pace and a wicked eye for a cross, as well as goal, occasionally.
Having made his debut for Independiente in the 2016/17 season, Barco has never dropped below an 80% pass accuracy in his career. That's 89 professional appearances and yet the argentinian has never misplaced more than 20% of his passes. Showing promise in his first season, Barco would've been aged 17/18, yet was producing 1.4 key passes from an average 29 passes per league match. Scoring 4 and assisting 3 in just short of 2,000 league minutes is definitely not a bad return for an 18 year old. Starting 19 MLS games and being substituted on in a further 12 games in his first season for Atlanta, Barco scored 4 and assisted 2, the MLS hardly proving a big step up.
The 2019 season of MLS football reaped the most rewards for Ezequiel, scoring 4 and assisting 3, whilst taking 2.2 shots per 90 from the left wing position. And providing 2.1 key passes per league match for the likes of the prolific Josef Martinez,amongst others, just proves that Barco is a creative powerhouse. 1.5 dribbles per 90 isn't too bad either, numbers you'd typically associate with a winger. The start of the 2020 MLS season was halted due to the coronavirus outbreak but with 2 games played into the new season, Barco had 2 goals and a single assist to boot in 2 games. In those two games, Barco had averaged 40 passes per game, with 1.5 of those being long balls. His shots per game had risen to 3 also, making him a real danger in the final third.
Valued by Transfermarkt at a poultry £8.1m, Barco would be available on the cheap in summer 2o2o and for the player they'd be getting, it's surprising more clubs aren't circling. As of 2017, only AC Milan are the club to officially garner interest in the south american. Whilst he would be a smart signing for The Rossoneri, given their financial turmoil in recent years, he could perhaps set his sights a big higher than finishing in mid-table Serie A.
A move to high flying and near name-sake Atlanta further up the Serie A table would be a good acquisition for the Bergamo side, given the age of creative metronome Papu Gomez. Both south american, Papu could take Barco under his wing and improve his numbers to allow Atlanta to challenge Juventus at the summit of Serie A. It would suit Gian Piero Gasperini's youthful set up, which are brought in for measly fees before seeing their market value explode. Maybe turning over a profit on Ezequiel would be an intelligent move.
A switch to Germany with Borussia Dortmund would put Barco under the world microscope. Should Jadon Sancho leave for a mammoth £100m+, Barco would cost a fraction of that, similar to when The Black and Yellows signed the englishman to replace Ousmane Dembele following his £120m move to Barcelona. Barco would slot into the Dortmund side and would be providing creativity for the mercurial Erling Haaland as well as club legend Marco Reus and co. Another steal for the german giants.
Ezequiel Barco might not be well known yet, but remember the name.