Saying 'No' to Racism: Talk is Cheap
Black footballers who face online abuse in UK are no longer willing to just take a knee, as social media companies drag their heels.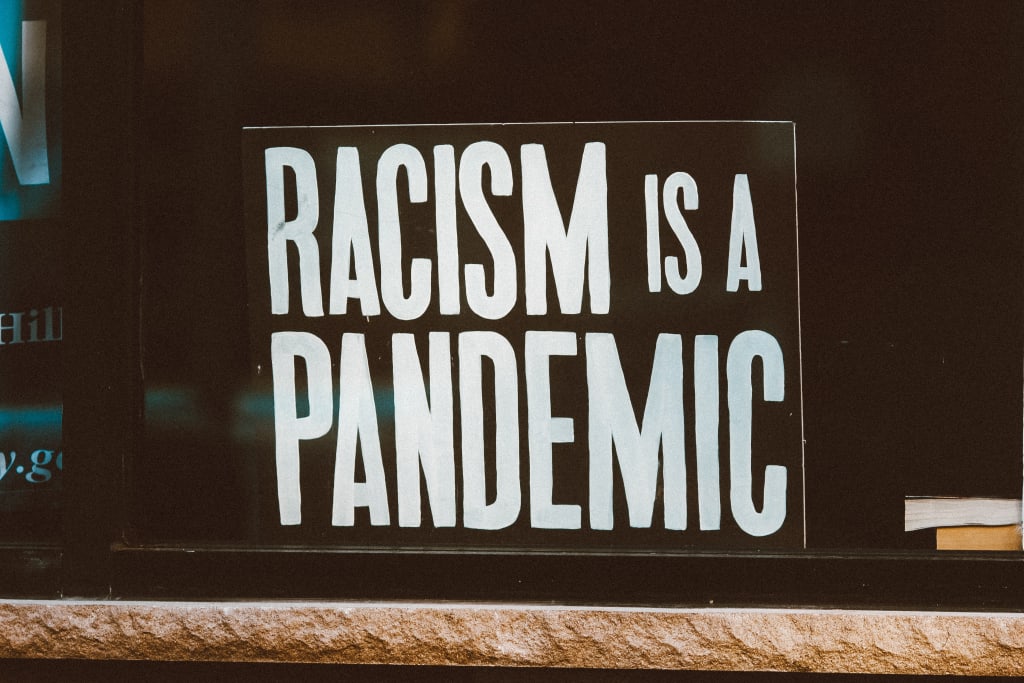 Photo by Jon Tyson on Unsplash
Racism in English football is the controversy that just won't go away, it seems. Even as players throughout the English Premier League take the knee before every kick-off — as they've been doing for months now — online abuse keeps being heaped on players-of-color, regardless of how good they are at their chosen calling, no matter how much pride they bring to their adoptive city, or how much joy they bring to followers of their home team.
Social media companies like Facebook, Instagram and Twitter have vowed in recent weeks to do more to monitor online content and punish the transgressors, but for some players — and not just those on the receiving end of abuse, like Crystal Palace's Wilfried Zaha — "more" is not enough. The worst punishment the social media companies can mete out is suspension or expulsion from their platforms, but even that's hard to enforce and implement. Besides, anyone who knows anything about social media — which these days includes just about everyone — knows work-arounds to get around banishment.
The social media companies have promised to work more closely with local law enforcement to see that the worst abusers, and there are many of them, face the possibility of criminal charges under existing anti-hate legislation.
Many police forces are stretched enough as it is, though, and the Covid-19 pandemic hasn't helped in that regard. It used to be that overt racism was limited to ugly chants in the crowd at football games, but at least there loud idiots can be spotted in the crowd, identified, ejected from the stadium and, in some cases, given lifetime bans by the home side from attending future games. The clubs themselves, from the owners and team presidents right down to the ushers and ticket takers, are uniformly firm on the issue, to their credit.
In one of the sad ironies of the Covid-19 pandemic, when the coronavirus prompted the closure of games to fans and viewing moved to online broadcasts, the situation became worse.
It's easy to hide your true identity on social media. Tighter vetting of who's allowed onto platforms like Twitter and Instagram in the first place is just one of several measures UK and European politicians have demanded from the Silicon Valley tech giants, but so far Twitter, Facebook and the others are dragging their heels. The truth no one dare speak is that the big tech social media companies generate most of their income from ad revenues, so the more subscribers there are on the platform the more attractive — and profitable — the social-media companies become to their investors. No social-media company ever got rich by kicking users off its platform.
Some of the affected players have said they will boycott social media, and a few of them have followed through, but even that's not enough. The numbers still favor the idiots, and as long as Facebook and Instagram can make money strictly based on the numbers, things are unlikely to change.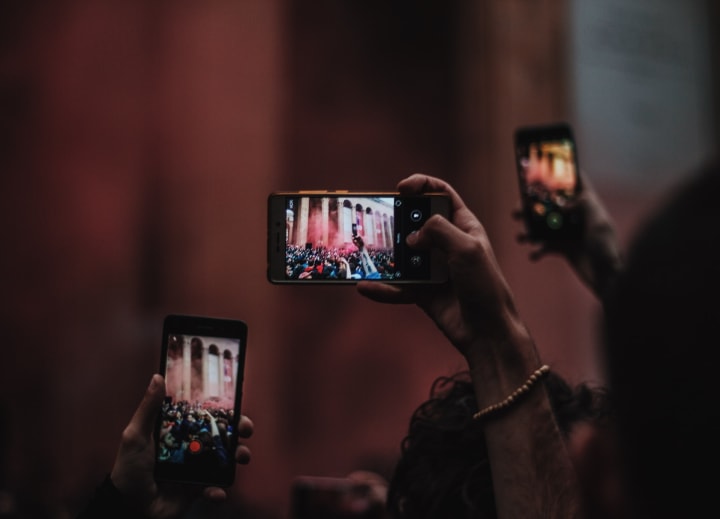 And so, in just the past month, we've seen headlines like, "Thierry Henry quits social media until companies act on racism and bullying" (Guardian, March 26); "Police investigating alleged online racial abuse of Rangers' Alfredo Morelos" (Guardian, March 22); "Rabbi Matondo criticizes Instagram after Wales players racially abused," (Guardian, March 28); "Fred racially abused online after Manchester United's defeat by Leicester" (Guardian, March 21); "Rangers' Glen Kamara demands UEFA action over alleged racist remark," (Guardian, March 19; "Middlesborough condemn 'vile' racist abuse directed to Yannick Bolasie" (Guardian, March 11); "'This is why we kneel': Van Aanholt reveals racist abuse over miss (Guardian, March 4); and, incredibly, this: "UEFA suspends fourth official accused of racism during PSG v Istanbul Basakesehir."
I saw that game, live, as it was happening, on DAZN Canada, part of the Canadian DAZN's blanket coverage of the European Champion's League. (The Champions League is what the World Series would be if it were a round-robin and subsequent knockout tournament featuring the top 32 baseball-playing teams in the world, with the world's heavy hitting countries being allotted four teams each.)
The Paris PSG-Turkey Basakesehir match marked a new low because it wasn't online fans — although there were some there, too — or other players doing the racial abusing — which has been known to happen — but the match officials.
In other words, the referees, who are supposedly there to make sure games don't get out of hand, did the exact opposite. (In European football, match officials are chosen from countries not playing in the game at hand, so there are no accusations of bias. For example, a game between a side from Germany and a side from the UK won't have German or English game officials, but from another, neutral country. In this case, all four on-field match officials were from Romania.)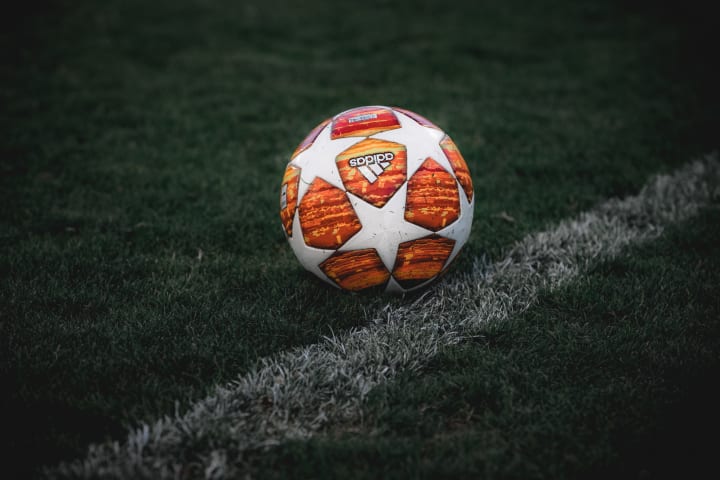 The fracas kicked off less than 15 minutes into the first half with the score knotted at 0-0 when a torrent of shouting from Basaksehir's assistant coach, Pierre Webo, over a bad call prompted a match official to walk over to the team bench and single Webo out for dissent.
The referee walked over, perhaps confused by the fuss, and asked his colleague who the offender was.
"The black one!" the match official shouted, gesturing in Webo's general direction.
Webo, who in his playing days represented his home country of Cameroon with distinction, was irate at being so casually dismissed.
He pointedly noted his achievements in the game. He insisted in no uncertain terms that he be treated with respect, and he demanded an apology as match officials tried to physically remove him from the ground.
The officials doubled down and refused Webo's demand for an apology. That prompted the Basaksehir players to leave the field in protest en-masse, closely followed by the Paris Saint-Germain players, including world superstars Neymar and Kylian Mbappė. Neymar, who is from Brazil and is multiracial, and Mbappé, who is from France and is black, are rated among the five best players in the world.
The game was suspended and then called off. (It was replayed the following day; PSG won 5-1, before a different crew of match officials).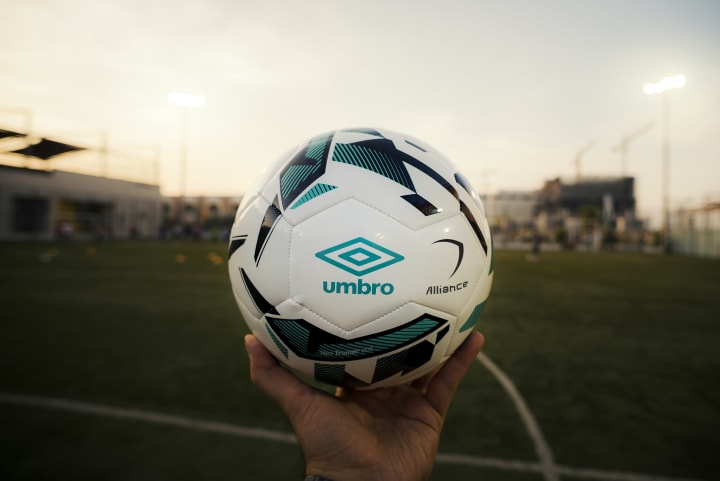 In terms of the big picture, something needs to be done, clearly. But what exactly? Following the Manchester United-West Ham game, the United midfielder Fred, who is black and from Brazil, said of social media, "We cannot feed that culture."
Thierry Henry, a one-time playing superstar with Arsenal and his home country of France and now a highly rated team manager and coach in his own right, described social media as "too toxic to ignore," and immediately disabled his accounts.
The list of black players subjected to online abuse in recent weeks has been growing longer and longer: Anthony Martial, Axel Tuanzebe, even Marcus Rashford, England's pride and joy, who recently started a campaign to feed hungry children across the UK.
The police officer placed in charge of handling online abuse of football players in the UK, Det. Chief Constable Mark Roberts, characterized the response of social-media companies in helping police to identify abusers, as "woeful."
A spokesperson for Facebook, owner of Instagram, sounded somewhat disingenuous by promising that Facebook, "will continue to work with the police and wide industry to collectively tackle this issue."
Yes, but when?
It's hard not to sympathize with Crystal Palace's Wilfried Zaha, when he said last month he would stop taking a knee because he believes the protest is no longer sufficient. "I feel like taking a knee is degrading," he said at the time.
He has decided to "stand tall" instead, to show his pride at being black. "These things are not working," Zaha said of the once-powerful gesture. "Unless action is going to happen, I don't want to hear about it.
"Growing up, my parents just let me know that I should just be proud to be black, no matter what. I just think we should stand tall. The meaning behind the whole thing (kneeling) has become something that we just do. It's not enough. Unless there's change, don't ask me about it."
Marcus Rashford, for his part, is determined to show the power of action over words. Already a role model for his campaign for school lunches for Britain's disadvantaged children, he has co-written a self-described "inspiring, positive and practical" life guide for children and teens of all ages with veteran UK football journalist Carl Anka and performance-psychologist Katie Warriner titled, You Are A Champion: Unlock Your Potential, Find Your Voice and Be the Best. The book will be published on May 27.
Show, don't tell he has said. Do, don't just talk about doing.
Just when racism in football and online abuse has marked a new low, Rashford has once again pointed the way forward. The light hasn't been extinguished just yet.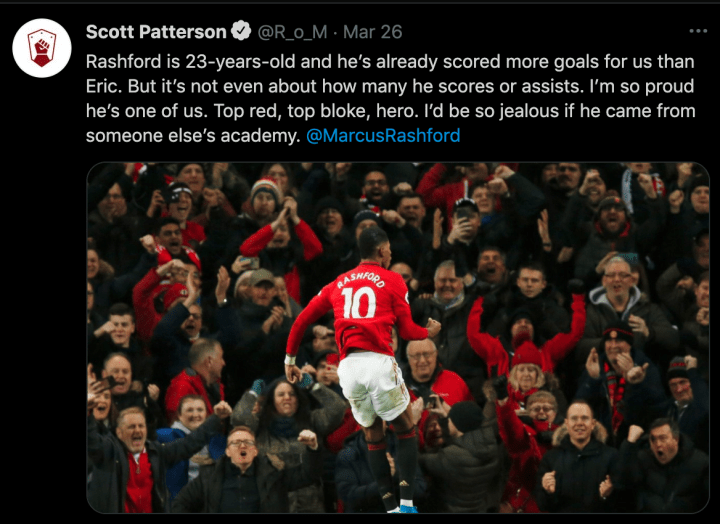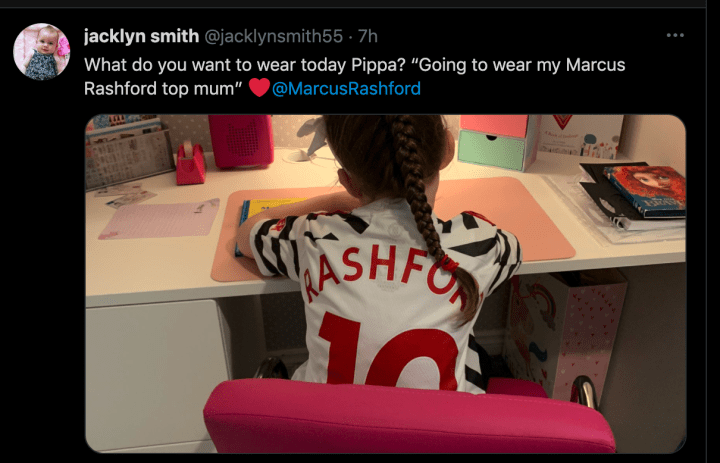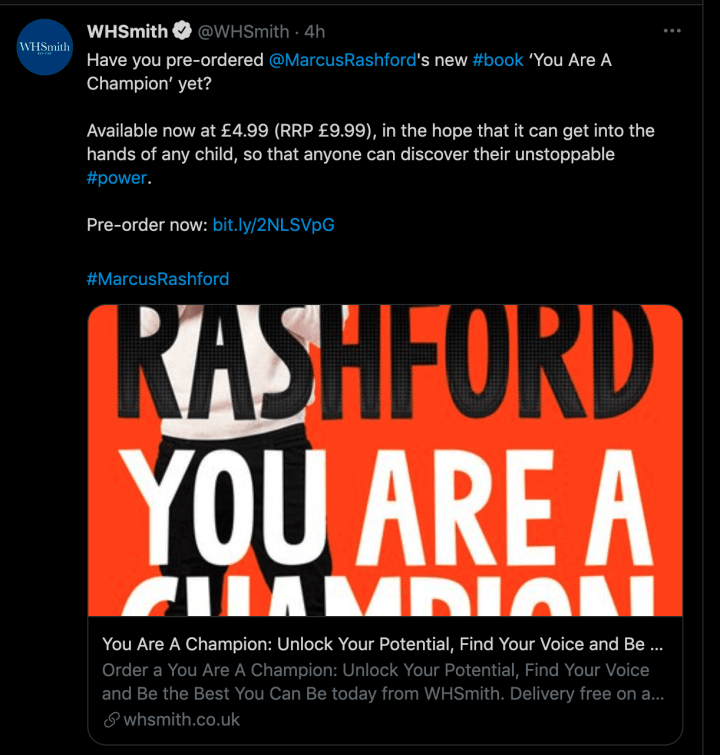 There are some great Facebook groups for Vocal writers like the Vocal Creators Lounge if you want to be more active in the community.
https://www.facebook.com/groups/503959543406774
The Creators Lounge and others like it are good places to share and get feedback about your work, or find encouragement when you're struggling with a piece.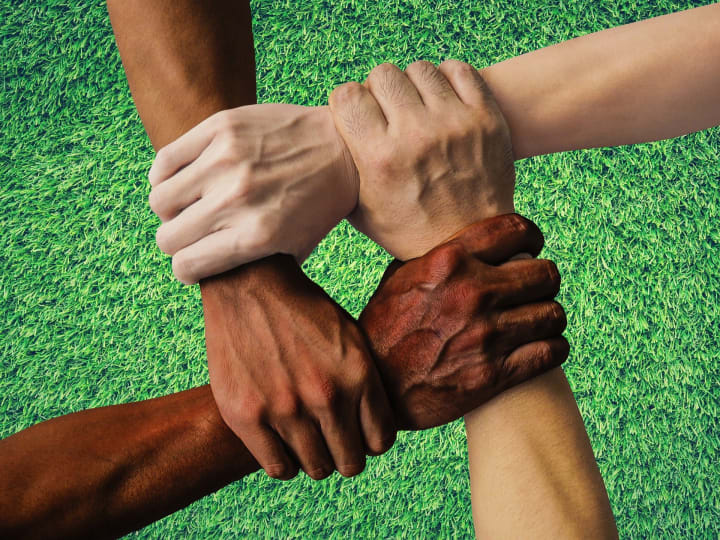 Hamish Alexander
Recovering journalist. Visual storyteller. Digital nomad. Natural history + current events. Raconteur. Cultural anthropology.
I hope that somewhere in here I will talk about a creator who will intrigue + inspire you.
Twitter: @HamishAlexande6
See all posts by Hamish Alexander →