Premier League Anti-Vaxxers: Wake up!
Premier League players who refuse to get vaccinated — and there are more of them than you might think — could end up derailing the entire season, for their teammates, their fans and for the entire game.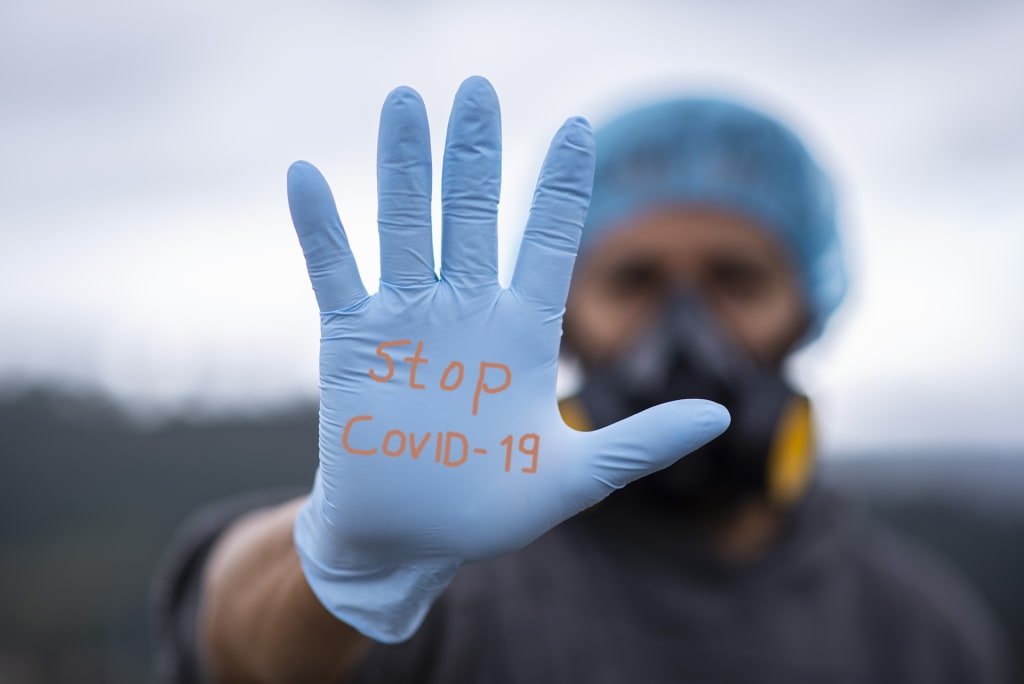 Image by Fernando Zhiminaicela from Pixabay
James Rodriguez — pronounced "hamezz," not James — didn't know what team his team Everton were playing in their next game, in England's Premier League.
The EPL is often described as the best football league — soccer to you — in the world, though there's plenty of competition for that title, not least from Spain, Germany, Italy and any number of other European and Latin American countries..
What the Premier League does have over those other leagues is massive TV contracts — even more so than the US's own MLS — and the global, worldwide profile that big-money TV contracts inevitably bring.
Rodriguez's team, Everton, play a stone's throw away from Liverpool, who claim fans everywhere from Bolivia to Singapore.
As it happens Rodriguez's team Everton were playing Leeds, but that's not the real story. The real story is that Rodriguez had already missed a game the previous week, Everton's first game of the 2021-'22 season, "because of coronavirus issues."
Rodriguez was in isolation for Everton's trip to Leeds, and so could be forgiven for feeling disoriented.
There was speculation — since discounted — that Rodriguez might be transferred to AC Milan by the Aug. 31 transfer deadline — but, again, Covid is the real story here.
It turns out that more than a few Premier League players have Covid, have had Covid, or have been exposed to Covid, and the mandatory quarantines and isolation orders that come with that.
Those quarantines have already wreaked havoc on some teams.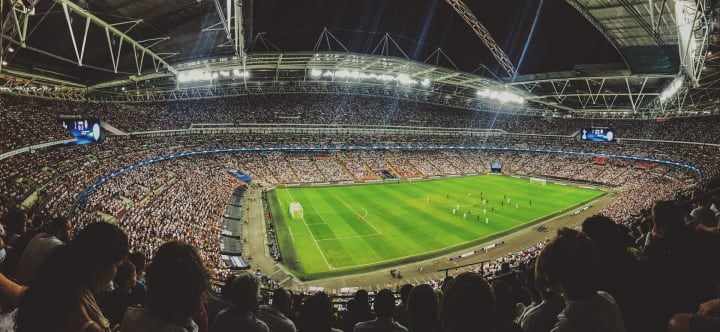 Just this past week, Liverpool and other Premier League teams refused to release players for international duty in the next two weeks of World Cup qualifying games because of mandatory 10-day quarantines that would go into effect for players returning from countries on the UK's "red list" of no-go countries, those countries that have experienced inordinately high infection rates. Brazil, a hotbed of international footballing talent, is near the top of that list.
Newcastle United, one of the grand old names in English footballing history, opened their season in near chaos, all because of Covid. Newcastle manager Steve Bruce admitted publicly that "a lot" of Newcastle players have not been vaccinated. He cited "conspiracy theories" as an active problem, and admitted he was irked.
It's people's prerogative whether to get the jab, he said — but — three of his players had become "really sick" with Covid, and his starting goalkeeper, Karl Darlow, was hospitalized for a week, thanks to Covid. Darlow is 30-years-old, and has played football professionally since joining Aston Villa and Nottingham Forest's academies as a young boy; his grandfather was former Wales international player Ken Leek, who played in the 1958 World Cup. Darlow does not fit the clichéd view of a typical Covid victim as an elderly, out-of-shape homebody with underlying medical conditions. He's a professional athlete, and one of the best in the world at what he does. If Covid can bring down Darlow, it can bring down anyone. (Darlow lost 28 pounds, or two stone, during his five nights of hospitalization, which is a lot for an elite athlete who didn't have much extra poundage to begin with.)
So why this hesitation with Covid vaccines?
Why do conspiracy theories — everything from Bill Gates seeding Covid vaccines with nanobots to track your every move to the idea that it's a secret Democrat stealth campaign to make Donald Trump look bad (as if!) — persist?
The doctors, scientists and epidemiologists have had their say — get jabbed! — but the reality is that if you get 20 people together in the same room you're likely to get 20 different opinions about, well, just about anything.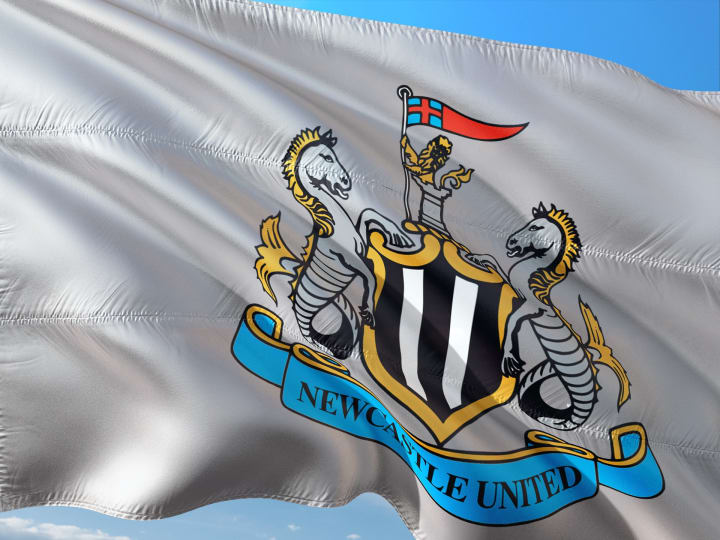 Bruce and Newcastle are not alone. Middlesborough coach Neil Warnock said, mere days ago, that the majority of his players have turned down "invitations" to be jabbed, and Manchester United manager Ole Gunnar Solskjær has admitted that persuading certain players to be inoculated is proving to be a struggle.
Covid is a thing, whether high-profile football players on big money choose to admit it or not. Roughly a quarter of Covid patients in UK hospitals right now are under the age of 30. A sizeable majority of them — most if not all — are there because they haven't been vaccinated. Clearly Covid is not just an affliction for late Boomers.
Just recently, US winger Christian Pulisic, who plays for Chelsea, was forced to pull out of his team's derby with North London side Arsenal after testing positive for Covid.
It's a mad mad mad world out there, and social media virtually guarantees that bizarro-world alternative truths get more attention than they deserve.
That said, science is science. As Neil deGrasse Tyson — a personal hero of mine — has often said, science doesn't much care whether you choose to believe it or not. It just is.
If the last few months have shown us anything it's that "vaccine skepticism" isn't limited to a lunatic fringe of dead-enders.
When pro athletes who rely on good health to keep them on top of their chosen games start to question the veracity of vaccines because of some spurious belief in wacky conspiracy theories, it's evidence of a wider, more serious problem.
So far, the professional football leagues are choosing to emphasize common sense and gentle persuasion over strict mandates. That may change.
The Premier League is encouraging players to be vaccinated, but it's not mandatory — yet.
The UK government may effectively change that, though, without saying so in so many words. As of Oct. 1 everyone who attends a Premier League game in person — players included — will have to prove they've had two doses of an accredited Covid vaccine.
That's the plan, anyway.
If Covid has taught us nothing else, it's that even the best laid plans can change overnight.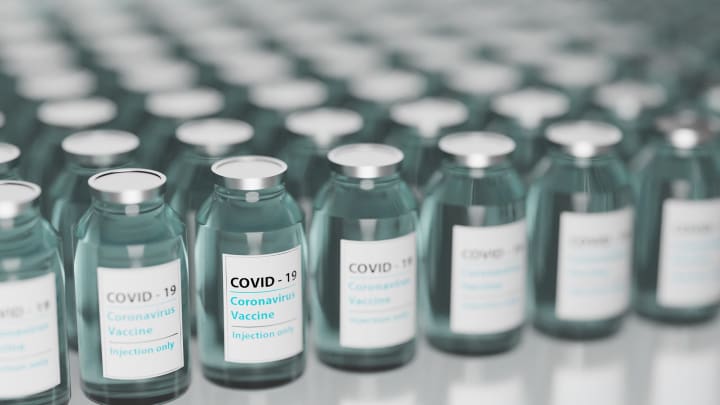 About the Creator
Earth community. Visual storyteller. Digital nomad. Natural history + current events. Raconteur. Cultural anthropology.
I hope that somewhere in here I will talk about a creator who will intrigue + inspire you.
Twitter: @HamishAlexande6
Reader insights
Be the first to share your insights about this piece.
Add your insights