One Student Managed to Meet His Favourite Footie Players and Favourite Childhood Singer All in One Week
"I looked over to him a lot and congratulated myself on behalf of my younger self."
Basshunter (Left) with Niall Moran (Right) in Portsmouth - Credit Niall on Instagram @niallmoran_
Imagine meeting your favourite football heroes in one night, let alone meeting your favourite childhood musician during the same week. Portsmouth student Niall Moran, 20, struck lucky this week when he blagged his way backstage and grabbed a number of selfies with a number of football legends and managed to convince Didier Drogba to not have him kicked out.
After winning an Instagram competition, Niall was invited to The Best Fifa Football Awards 2018 on Monday night. However, when Niall and his cousin, Aiden, arrived at the location of the ceremony in London, he was told despite winning the competition, he wouldn't actually meet his football heroes.
"When I got to the award's ceremony, I was ushered past the gala room into an elevator. I was told there wasn't a chance I could meet any players, which was so frustrating. But after the ceremony finished they were just walking around downstairs, so I tried to delay leaving and waited in the toilet with my cousin, Aidan. When we came out, all the security was gone so we walked round to where we knew the lift was and went downstairs. We'd timed it perfectly and somehow came out in the hallway where all the players were leaving. It was like the Lion King—like a stampede. All the players found it hilarious, they were helping me fulfill my dream. It was one of the best nights of my life."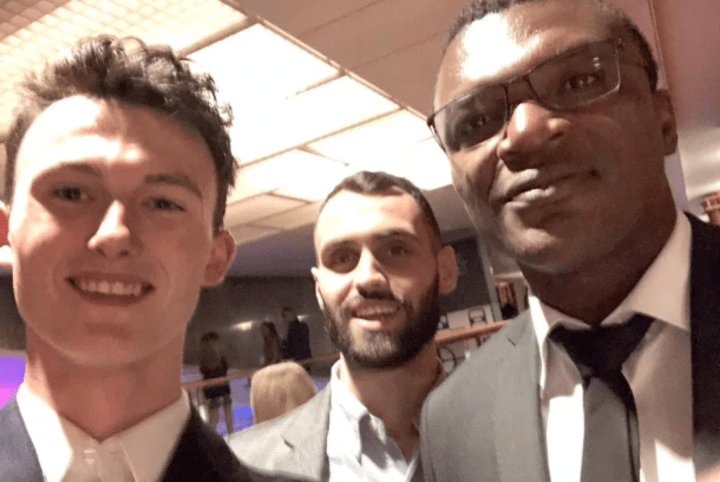 With Monday night's plan becoming a purely successful take, Niall's week just got a whole lot better. The Portsmouth student, who studies Film Industries and Creative Writing, went on a typical student night out, which turned out to be night out well worth it. Learning that his favourite childhood musician was going to be at a club in Portsmouth, Niall contacted Scott Simons who works with Basshunter to explain what happened on Monday night. Niall told Vocal Media writer Lewis Jefferies this:
"So what I did was I contacted Scott Simons who works with Basshunter and showed him what I'd done [on Monday night]. He found it absolutely hilarious and let me on stage and dance with him."
Niall, who appears to be the ultimate master at blagging these sort of things, told Lewis his plans on how not to be stopped by security when leaving the club with music legend Basshunter:
"I had to tell security that I was his friend way before he even arrived in preemption of being stopped as I planned to meet my favourite singer growing up. On Monday, I hung out with all of my footballing heroes, and on Thursday I've hung out with my favourite musician growing up."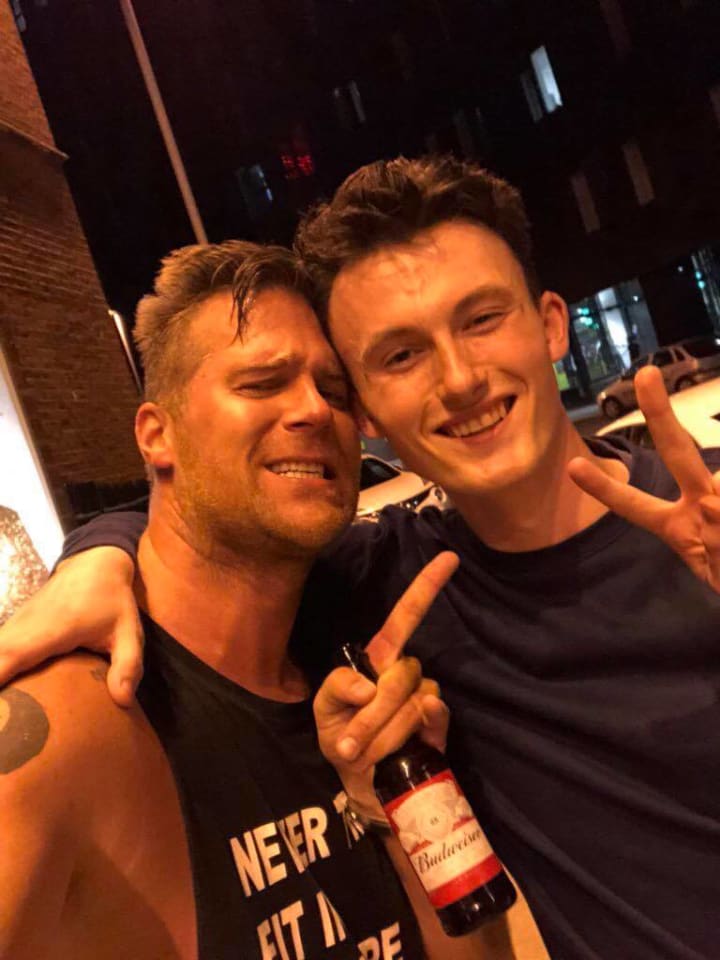 Basshunter (real name Jonas Altberg) began producing music under the name of Basshunter way back in 2001 and is famous for his all-time classic songs "Now I'm Gone," "Angel in the Night," and "All I Ever Wanted." When asked what it was like meeting his childhood music hero and given the opportunity to get up on stage with Basshunter, Niall said:
"It was surreal - Just like being at the Fifa awards. There was even a moment - when he was singing - that I looked up to the lights and wondered if this is all happening to signify the end of my childhood. I looked over to him a lot and congratulated myself on behalf of my younger self."
With the new university academic year in full swing, it's been made obvious that this year is going to be Niall's most memorable year yet as it's not everyday you get to meet your football heroes and childhood legends. Niall also has a video of him and Basshunter on his Instagram story, which can be accessed by following Niall by searching for his handle @niallmoran_