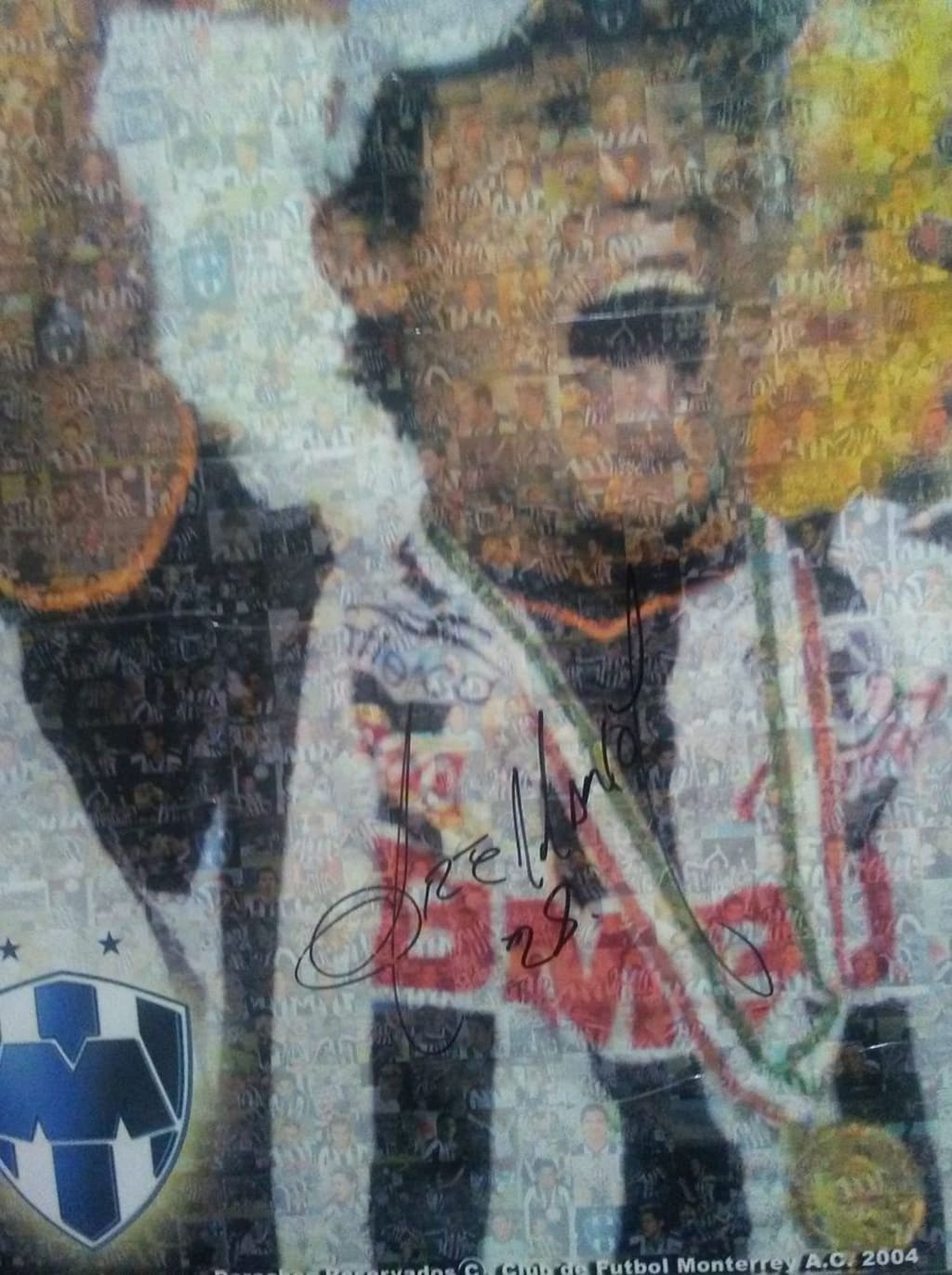 Jesus Arrellano
One dollar to make me holler. That's one of my recent posts on Facebook. It included an image of how to do it here on Vocal. Needless the say, the money did not start rolling in. I couldn't sleep so here I am back in front of my keyboard, typing out a quite ironic post. It's kind of funny. But not "Ha-ha" funny. Oh well, I'm still not sleeping anytime soon.
My wife, who was born in Mexico, is asleep in the next bedroom. I'm doing my best not to wake her up. I'm afraid she'll me hear typing and figure that I'm up to one of my countless posts here on the internet in yet another vain attempt to make money.
My Spanish, truth be told is pretty dang good. My parents, grandparents, etc. were all born in Mexico. As a youth, we'd make frequent trips to a small town just the other side of Rio Grande City. So, when I met the wife, the vocabulary was there, just not the practice.
I don't speak gosh-awful Spanglish. I like to stick to one or the other. "Trocka" would be Spanglish. Truck in English mexicanified. The word, 'truck' in Spanish is camioneta.
I'm also one of those guys who looks Mexican, wears Mexican soccer jerseys and roots for the Mexican team anytime they play the United States. The most recent match was a defeat for Mexico. Pinche gringos. Just kidding. One has got to be careful and not offend anybody these days. It's not easy.
Years ago, I'm told a drinking buddy after work that eventually, the United States was going to start kicking everybody else's butt in soccer as well. He didn't buy it. But money talks and the US is getting slowly browner and browner, if you catch my meaning. Once the pros here in the US can get paid as much as the pros in Europe, Mexico can pretty much forget about it.
You may be wondering just how I got hooked in to soccer. Well I was born in Houston at a time when the Astros weren't exactly the best team around and neither were the Houston Oilers. Then the Oilers threatened to leave town, so they torn down THE coolest scoreboard ever at the Astrodome.
Then the Oilers went to Tennessee anyway. Like ain't that a kick in the head. Right around there somewhere, I was in Mexico, and the brother-in-laws are talking about the next match between the US and Mexico and how Mexico would most likely get their butt kicked.
Next thing I now, I'm back at the house and said game is on the TV. So I bet my wife 10 bucks on the US. I lost the bet, and had paid attention to a soccer game for the first time in my life. I was, to be honest, kind of mad. What had just happened. Besides the coolest goal I'd see up that point. And a bushy-headed Mexican I noticed who seemed to run his butt off. He was cool.
Turns out, the cool bushy-headed Mexican player was a player for a team in Monterrey called, "Los Rayados de Monterrey." Or "The Team From Monterrey with Stripes" because their jerseys have dark blue stripes on them. I mean how cool is that?
Imagine sitting with a friend at a stadium who asks you, "Which team do you want to win?" You simply answer, "The guys with stripes." Your friend now knows exactly which team you're talking about. Awesome opossum.
My wife just made some noise. I woke her up. That was inevitable. I scrolled up, explained how I'm trying to get rich again. She saw the image I selected (which she, BTW secured while the cool-bushy headed Mexican was sitting in a car about to leave from practice one day) and now she turned on the TV to get caught-up on one of those gosh-awful Mexican soap operas.
But, seriously folks. I really do need money. Please, please, please (I ain't too Proud to Beg) please someone tip me a dollar. It would really make my day. So go ahead PUNK... make my day.