LFC on the brink of world dominance
This could be the the first ever club world cup win for the famous reds.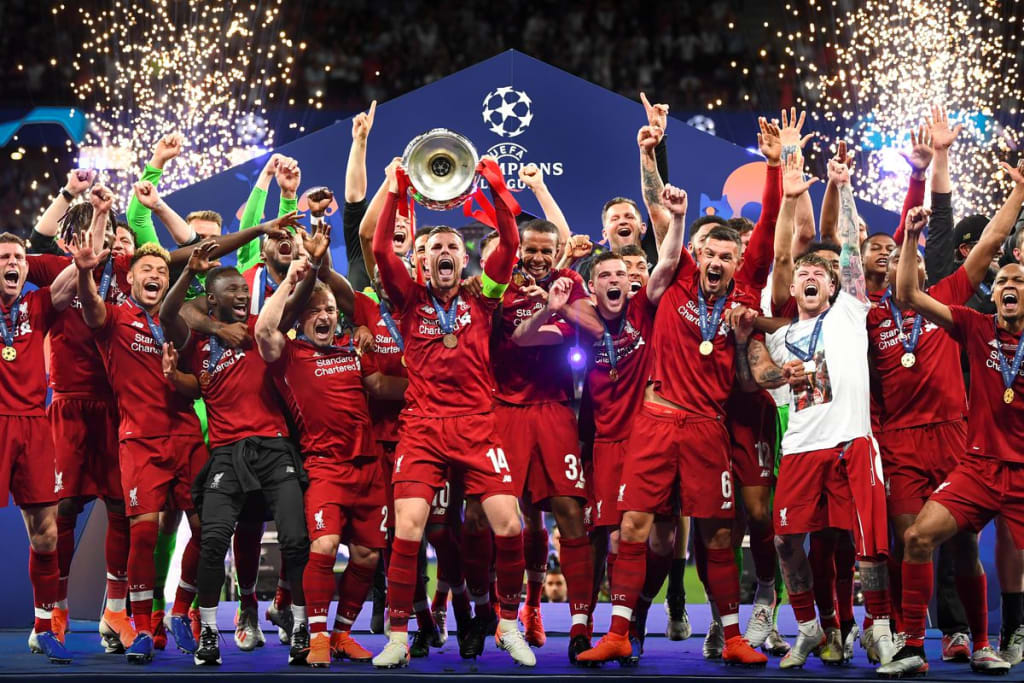 LFC squad celebrating becoming Champions League winners
So here we have it, after sweeping all before them in 2019, conquering Europe and coming so close to domestic glory, Liverpool now have the chance to end 2019 with a bang.
The Club World Cup, a competition often criticized and derided by pundits and commentators, offers the reds the chance to make a claim for being the best club football team in the world. The Merseyside outfit have never previously won the competition and will be desperate to add this crown to their vast and famous trophy cabinet.
They will face no easy task however as they take on Flamengo of Brazil, the team who lead by the mercurial Zico put Liverpool to the sword in the same competition 38 years ago. The 3-0 loss even causing Bob Paisley, the iconic LFC manager and legend, a man who was not accustomed to defeat to compare his side to a "pub team."
It is for these reasons that we know the reds will not take Flamengo lightly this time. They are, after all the Copa Libertadores champions, the South American version of the European Champions League. A highly prestigious competition and one which has given them the opportunity to become World Champions.
The current Flamengo team, like the one who previously beat Liverpool feature a plethora of brilliant, technically gifted and experienced players. This includes Gabriel Barbosa, known as "gabigol," a player who as a young man moved to Inter Milan. He scored just 1 goal in 9 appearances, moving to Inter at the age of 20 as a relatively inexperienced young boy. He has since gone on to reignite his Career, firstly at Brazilian club Santos, last season scoring 18 goals in 35 appearances and this year hitting an even more impressive 25 goals in 29 games. He will be a major threat to the European champions in the game and will definitely be one to watch.
Liverpool Goalkeeper Alisson Becker was just 14 when his team, Internacional, won the Club World Cup. "Ali told me he went completely mad," remarked Liverpool manager Jurgen Klopp. He said that back home in Porto Allegre the date December 17, 2006 was forever marked in history, this week being the 13th anniversary of their famous triumph.
Nothing has changed, for Brazilians and the rest of the world this is the premier competition. One which you have to beat a continent to reach, one which if you win, will crown you as World Champions. Flamengo have brought over 15,000 fans to Qatar. Liverpool one of the biggest clubs in Europe, with a massive following, have brought just over a thousand. "Flamengo got sent here with a clear order from their country: win it and come back as heroes," joked Klopp. "We got told: stay at home and play in the Carabao Cup."
Despite all of the outside opinions, pundits, other fans and commentators denouncing Liverpool for picking the Club World Cup over the Carabao Cup, Liverpool and Klopp will be desperate to lift this prestigious, global trophy at the Khalifa International Stadium, Doha, Qatar on Saturday.