Frenkie de Jong, a Future Star in the Making
The young Ajax midfielder is working his way towards becoming Netherlands's next great playmaker.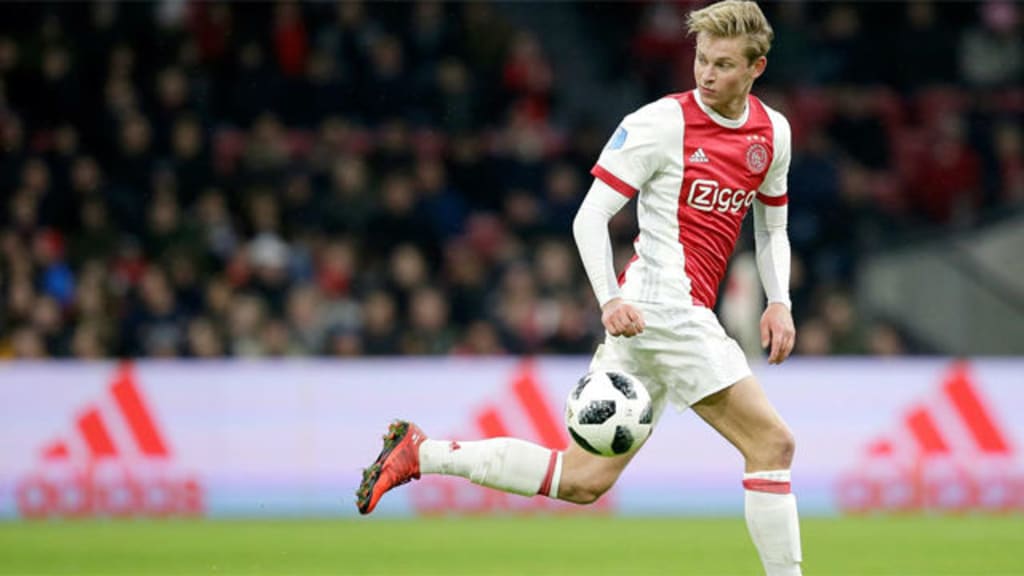 The name Frenkie de Jong may not sound familiar for most people. The Eredivisie (Dutch 1st division) is not a highly televised league like the Premier League or La Liga, but it's a league with lots of young talent. One of them is de Jong. The young Ajax midfielder has been displaying his passing and dribbling abilities for the past 2 seasons but really came to his own during the 2017-18 season. Last year, he had the best passing accuracy and dribble success rate in the Eredivisie with 91.5 percent and 90.3 percent respectively and that was while playing as a centre-back in a 3-4-3 or 4-3-3 system during a large part of the season.
When most football analysts compare Frenkie de Jong, they usually compare him to a Sergio Busquets or an Andrea Pirlo, a deep-lying playmaker comfortable on the ball with a passing range. I'd like to add another name that always comes to mind that I haven't seen mentioned yet (don't quote me on that): Luka Modric(Real Madrid). I've seen flashes of the Croatian midfielder in de Jong's game. They are both very mobile and are hard to push off the ball despite their small physique (de Jong is 5'10''). His willingness to be on the ball at all times and his desire to always play positive forward passes makes him a constant threat for opposing teams. Additionally, just like Modric, de Jong is highly versatile. Yes, his main (and best) position is as a holding midfielder (No.6) but he can also play as a central attacking midfielder (No.10), where he played most of his youth career or even as a box-to-box midfielder (No.8). Let's not forget that, as I previously mentioned, he's also a great ball-playing centre-back. In short, he's a manager's dream. Being able to be deployed in numerous positions and still have the same impact on the game.
In a recent game against France, the world champions, de Jong, positioned as a no.6, clearly displayed his technical arsenal, dictating the play from a deeper position, being able to easily drive the ball out of pressure with great elegance and linking with his teammates to move into the attacking third. He was, in my opinion, the best Dutch player on the field that day.
Unfortunately, de Jong was not able to play in Ajax's most recent game against Bayern Munich in the Champions League (1-1 draw) due to injury but he has been called up to the national team for the upcoming Nation's League games where the Netherlands will face Germany and Belgium, two high-quality teams. I'm hoping that he'll be able to play in one of the two games if not both.
At the moment, de Jong is a solid starter for Ajax and keeps accumulating playing time, which is very crucial for a young player. My gut feeling tells me that it'll most likely be his last season with Ajax as he has numerously been linked with some of Europe's top clubs. Personally, I believe that his style of play is perfect for La Liga. I think he would be a great addition that FC Barcelona (FYI I'm not a Barca fan). Being able to play and learn with some of the best players in the world can only make you better.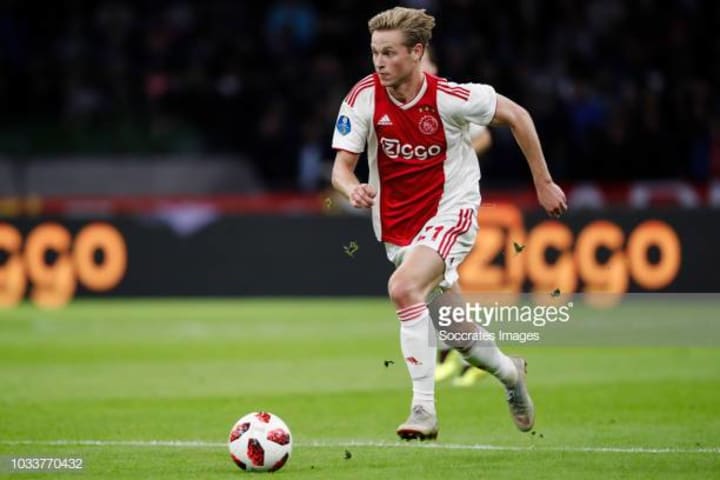 But regardless of where he ends up playing (you never really know in football), I'm very confident that with his technical brilliance and high football IQ, Frenkie de Jong will, one day, become a world class player.
football
I'm a 21 year old student with a passion for football