FAN REPRESENTATION IN FOOTBALL/OR THE LIE IT IS
How significant is our existence in the world of football?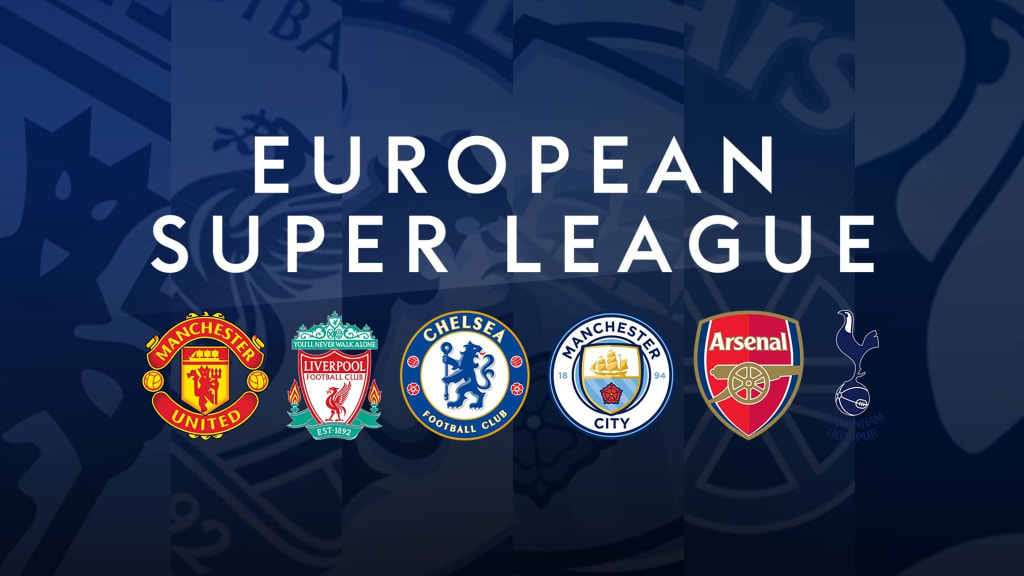 What does the Super League tells about us fans? (Credits: Sky Sports)
When Brazilian club Santa Cruz lost 4–1 to Gremio in 2012 to get relegated, there was only one fan in the stadium, watching over his club's demise with a dismayed visage. Fast forward to December 2020, when the club qualified for Copa Do Brasil and won the state FGF Cup, their first ever trophy, it was that fan lifting the trophy, as the President of the club.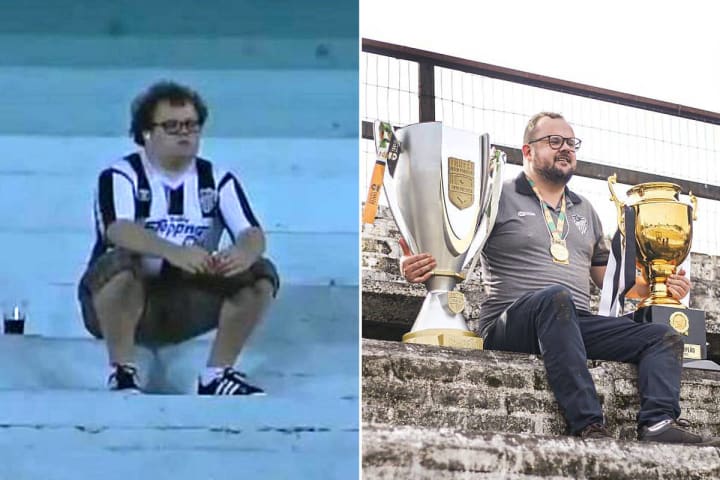 This incredible story of a superfan actively partaking in the management of his childhood club is the stuff of dreams for the majority of us. It also brings into question how significant are we fans in the world of football? The fact that while talking to our kin, we call these clubs unmistakenly 'ours'. The fact that we suffer and rejoice with the activities of those clubs for the whole year. The fact that we are writing these blogs to communicate with other football fans! And yet, all these seemed like brazen lies we had ignorantly fed ourselves to satiate our make believe when the big boys of Football announced the European Super League a few months back.
It was a whirlwind couple of days for football fans around the world and left us all dizzy and bewildered in its wake. But it also bore some repercussions on the management of some clubs and the public image of some high profile people at the helm of football. While public reception varied from club to club, the whole fiasco has left us pondering over one glaring question- How significant are we in the world of football?
The Optimists vs Ultra Realists
The fans protesting outside Stamford Bridge before their game against Brighton took a lot of credit to themselves and considered their shouting at Petr Cech instrumental in Chelsea's withdrawal from the Super League as the announcement reached them while they were still protesting. Then flew in a flurry of 'We rule our game' and 'They cannot snatch our history from us'. And as slowly clubs kept tumbling out of the Super League and their owners started dishing out apologies, there was a sense of victory among the masses. For once, it felt good to see these wealthy men who were either blinded by greed or clearly misguided come out and publicly acknowledge their failure.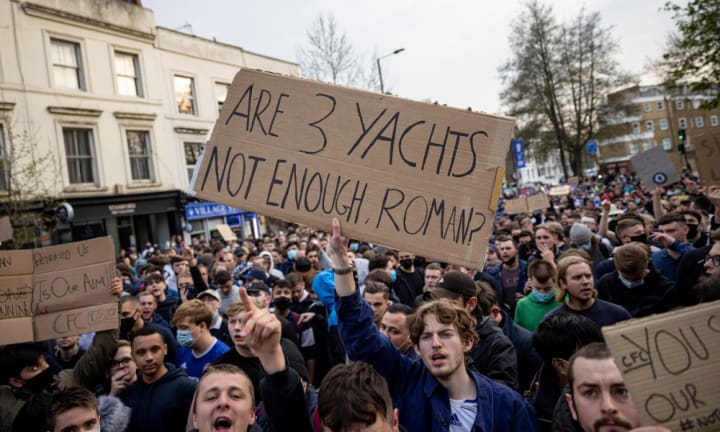 But many believed it was just a farce and those were cold attempts at conning the public and saving their own ass. Josh Kroenke, son of Arsenal owner Stan Kroenke first calling a fan forum to discuss issues at the club and then mocking those fans by saying "You don't want to see more big matches. You want your cold nights in Stoke" kind of insinuated towards the void behind those rueful words. Many fear that this Super League's announcement and proceedings being so abrupt, it wasn't even a serious thing. They were just testing out the public reception to such an endeavour and they will come back with something more convincing and legally sound so that the authorities will not be able to contest it and the fans will be left in a perplexed state.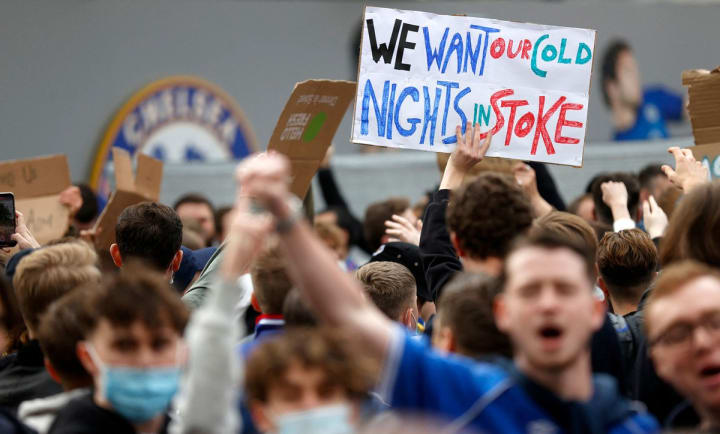 The '50+1' Conundrum
While the fan holding 50+1 and Glazers out placard outside Old Trafford in protest against the infamous owners looked quite convinced and precise about his thoughts, he most probably would not hesitate to swap owners with Manchester City. The 50+1 rule is used by the German Football League (DFL) to ensure that fans (members) have a greater say in the day to day running of the club. The aim is to prevent a spectator from becoming a customer. The rule says commercial investors cannot have more than a 49 percent stake in the club. A major misunderstanding among the common public is that investors are not allowed to spend more money on the club than 49% amounts to. But this percentage applies to only decision making in the running of the club, not financially. But, as a result, big conglomerates usually don't invest in German clubs, cause you would want complete control over how your money is being spent if you are investing huge amounts.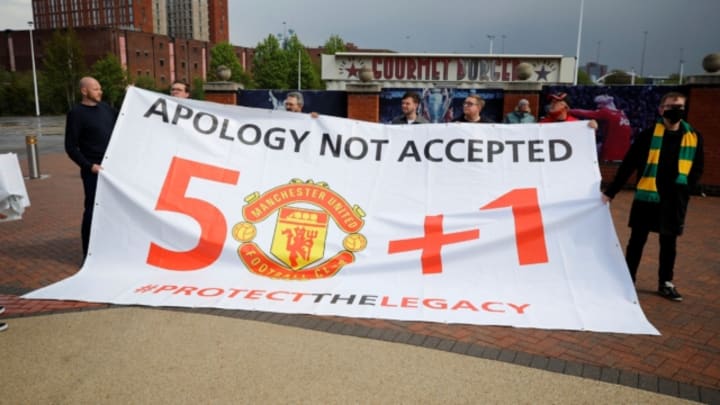 That is the major drawback of this rule. While you will steer clear of leeches like the Glazers and Kroenkes, you will most probably never be able to spend as big as City or Chelsea do in a particular window. The freedom with which the Etihad group is spending not only on the Man City team but building a whole multi national project can not be done bounded within the constraints of 50+1. Also as seen in the Bundesliga, implementing the 50+1 rule makes the table stagnant, meaning it is tough for a small team to rise and topple Bayern Munich. If the Premier League wouldn't have stopped the takeover of Newcastle United last year, who knows it would not have made its way into the big 6 in 10 years' time. So what to choose? Power in the people's hands or hope for a man with a white turban and sitting on gallons of oil to pop out of nowhere and buy your club?
The Socio Structure
While a lot of Spanish teams have turned into privately owned clubs, some of the elite clubs are being run by a system known as the Socio governing structure. It stems from the idea that these clubs are very unique and so much ingrained in the social and ethnic identity of the region from where they belong that they cannot be allowed to run by a foreign body. Sounds great in terms of fan representation, doesn't it? Socios are a group of people from around the region who form the governing body of the club and a democratic form of governance is formed with the Socios electing the president every four years, who then looks after the club for the term.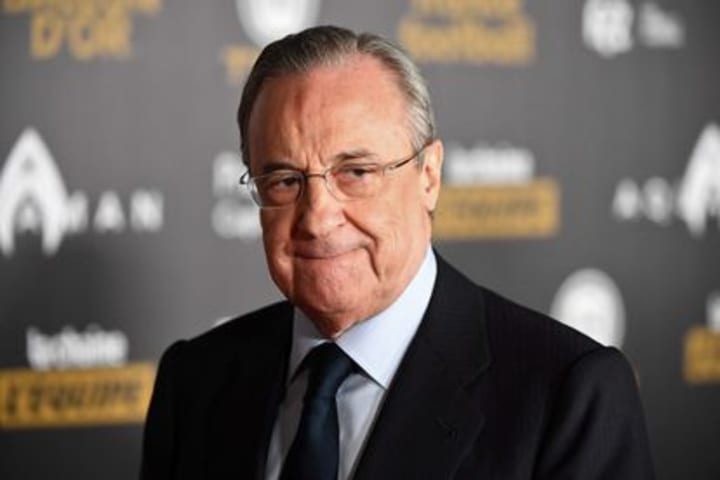 Here's the catch. When has a general election been done without filth slinging and corruption free? Mostly the presidential candidates aren't people with football knowledge but wealthy influential people who stand to propel their own agendas. Lots of times false promises are made in terms of star player signings and even populistic and nationalistic sentiments are evoked to canvass votes. Joan Laporta before his first term had promised the signing of David Beckham as one of his main agendas. Say what? Yes, and the Cules were excited. The same person had promised to keep Lionel Messi in the club before his second term. How's that going? Once the election is over, the Socios hardly have any control over the club, except for voting in the annual budget and laws in General Assembly. They have absolutely no say on topics like player purchases, salary structure, debt accumulation, etc.; proved by Real and Barca still pushing the dead Super League's agenda. So, is this real fan representation or a hollow, brazen show of it.
The Balancing Act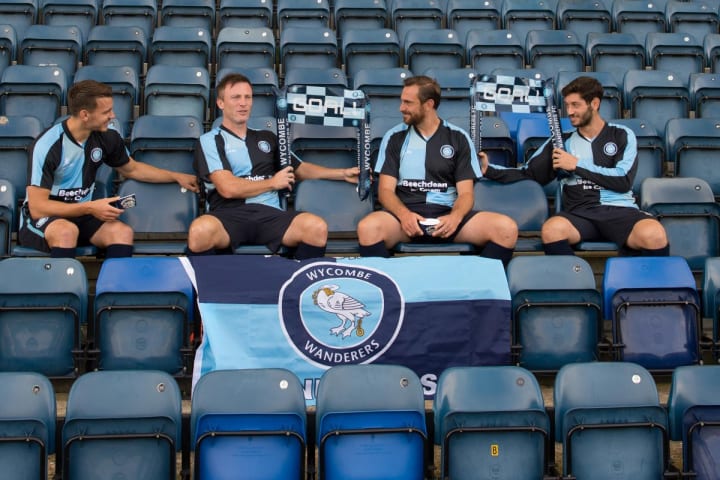 All these shocks and betrayals have left a lot of fans jarred. Left stunned by the wake of the Super League, the English government has held forums with fans and petition platforms have been shared whereupon they are asking for the views of the fans on what steps should be taken to ensure a step like this will never be taken in the future. Not behind everyone's back at least. While there is a lot of support for 50+1, they must be careful to not hurl the Premier League, the most competitive league in Europe, into the Bundesliga limbo of Bayern supremacy. Some steps are being taken at the ground level. Clubs like AFC Wimbledon and Wycombe Wanderers are now completely under fans' control. Some fans have come together to form cooperative organizations that could generate the funds for running such clubs. But these are very minute steps and need backing from the government to crawl into the upper leagues.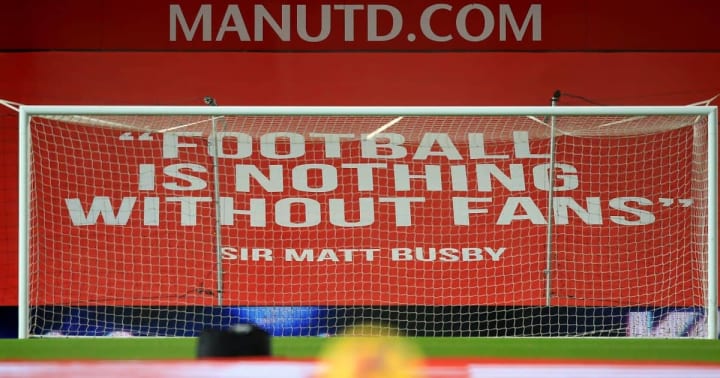 So do you and us matter in football? Well, it's a sport and it can exist but won't grow without fans. The people sitting atop our beloved clubs, do we matter to them? Well no, but our money does. Even if we are far away, we are still valuable customers. Our Hotstar subscription matters to them. Our monthly internet bill matters. The jerseys that we buy matter. So like in the old days, when we used cable connection in our TVs and asked for the channels that we wanted to watch, we pay for those stuff and we should demand the brand of football we want our club to play and the players we want to see in our clubs. Don't let them go off the hook lightly!
fifa
About the author
Reader insights
Be the first to share your insights about this piece.
Add your insights