David Beckham's Toned, Inked Body Stars in an Ad Again, This Time for a Good Cause
The first time we saw David Beckham showing off his well-toned and inked body in a commercial was in a H&M Spring 2013 ad.
David Beckham as seen in the UNICEF ad 'Violence Can Mark Children Forever' (Credit: UNICEF)
The first time we saw David Beckham showing off his well-toned and inked body in a commercial was in a H&M Spring 2013 ad, directed by famed British film director and good friend Guy Ritchie (Sherlock Holmes, RollnRolla). In it, we see the soccer superstar running through Beverly Hills, clad only in his underwear after being locked out of his LA home.
A year later, the former Manchester United/Real Madrid/LA Galaxy player would repeat the same feat in a H&M Super Bowl 2014 ad, directed by esteemed Danish filmmaker Nicolas Winding Refn (Drive, Bronson). In this version, the dashing athlete - stripped to his underwear once again - is seen skipping over rooftops of buildings in East London, before ending up red-faced (and assumingly naked) in a photo studio. Both times, the ads were to hawk the father-of-four's own line of bodywear for H&M.
Last week, the 41-year-old launched an ad on his Instagram account that featured him shirtless yet again... Only this time, it is for a very important cause and it is the tattoos on his body that take centrestage.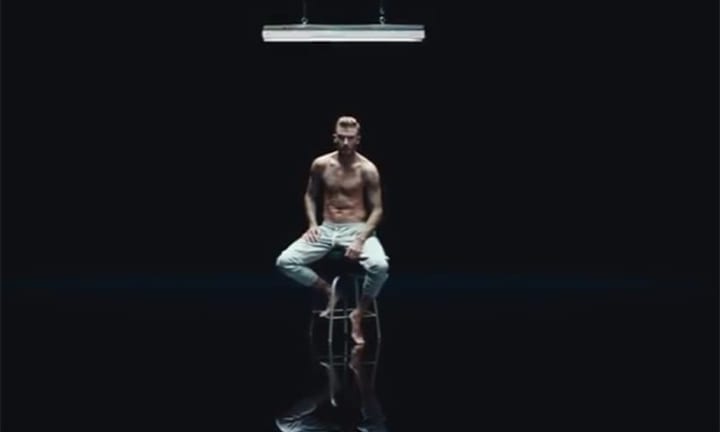 Letting Tattoos Do The Talking
The 60-second clip is an UNICEF ad to raise awareness of violence against children, part of the global organisation's #ENDviolence Campaign.
In it, Beckham, a longtime UNICEF Goodwill Ambassador, is seen shirtless and seated, and then the tattoos on his body seemingly come to life.
Featured, however, are not the former footballer's well-known imprints of happy or important milestones, but instead the animated tattoos depict all too common forms of violence that boys and girls endure in spaces where they should be safe – their homes, schools, online and in their communities.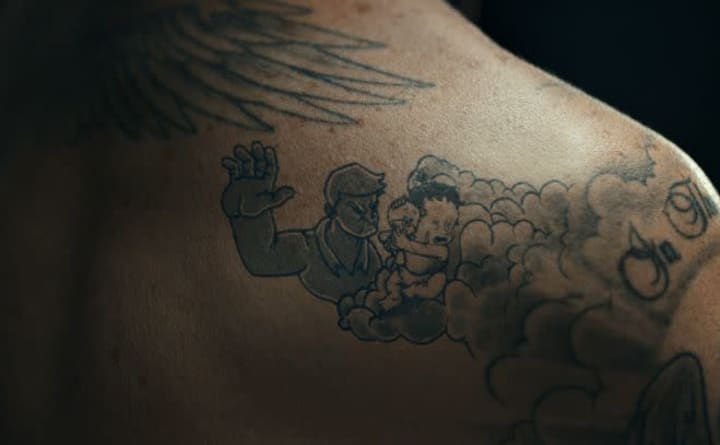 One tattoo bears the banner "Violence marks forever", another shows a crying child being struck by an adult (pictured above), while others show kids being bullied at school. At the end of the video, Beckham is heard saying:
"Violence against children marks them forever. It's wrong. End it."
Beckham has been a UNICEF Goodwill Ambassador for 11 years. Last year, he launched 7: The David Beckham UNICEF Fund, which aims to help protect millions of children from danger. According to UNICEF, a child dies as a result of violence every five minutes, while approximately one in 10 girls under the age of 20, or 120 million girls worldwide, have experienced sexual violence.
You can watch David Beckham's powerful UNICEF ad, which illustrate the brutal reality that physical and psychological abuse can mark children forever, below.
You can help spread the word on this urgent need to end violence against children by sharing the video above on social media platforms.
About the Creator
A freelance writer who loves God, movies, music and TV; esp Star Wars, Animation/Anime, Games of Thrones, K-Dramas, and anything that's entertaining! Twitter/Instagram: @marfield49
Reader insights
Be the first to share your insights about this piece.
Add your insights