Cristiano Ronaldo to Juventus!
So that happened.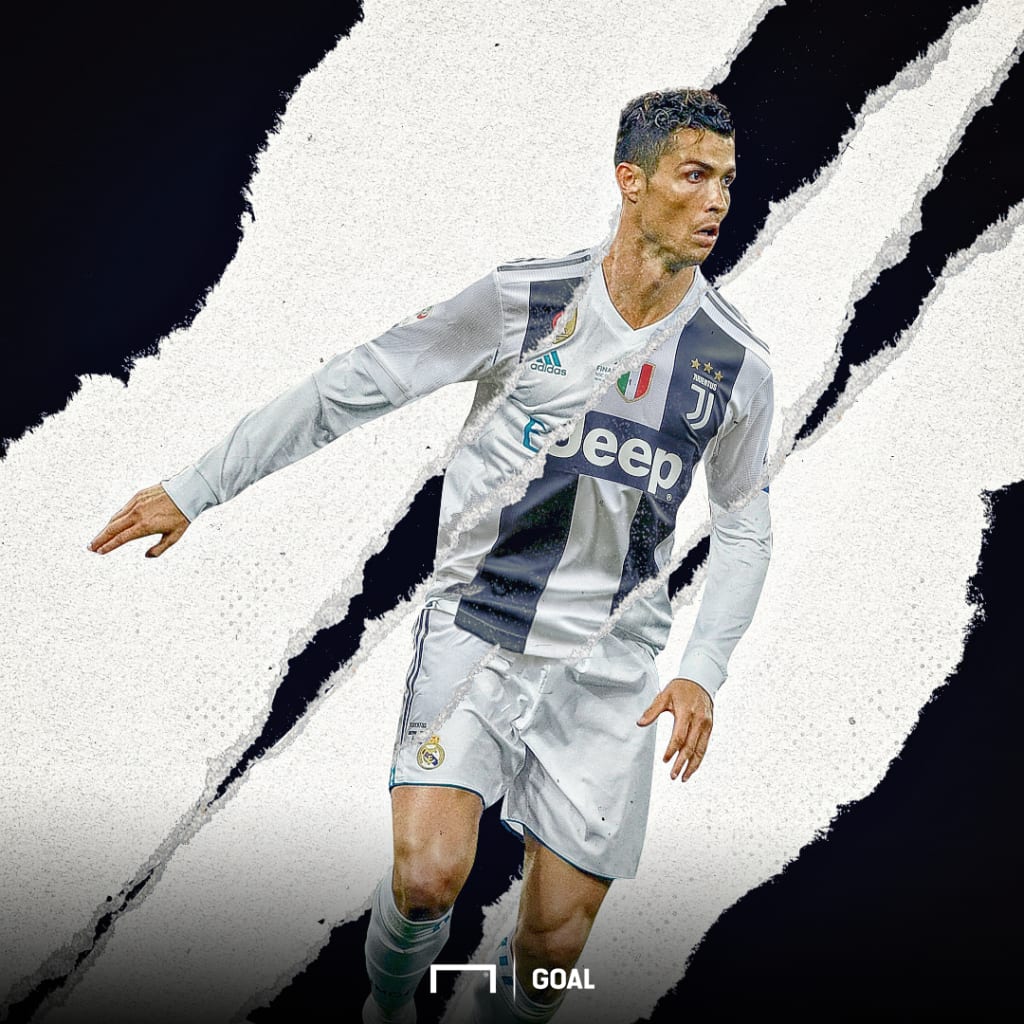 In a move that could very well be the transfer of the summer, Juventus has snatched Cristiano Ronaldo from Real Madrid. After nine years, 16 trophies, and 451 goals, Ronaldo will go from wearing the crisp white of Madrid to the sterling black and white of Turin.
Fresh off of winning his third Champions League trophy in a row, Ronaldo had announced to the media that he wasn't sure whether or not he was going to stay in the Spanish capital. Rumors surrounding his tumultuous relationship with Madrid president Florentino Perez and his desire for a new contract arose like wildfire. At the age of 33, Real Madrid didn't want to give Cristiano more money, despite his outstanding performances.
Almost every summer since Ronaldo has moved to Real Madrid, we've seen rumor after rumor about him wanting to leave for greener pastures. However, there aren't many better places to go than Madrid, if one even exists. Cristiano has been at the pinnacle of club football (unless your favored team is Barcelona) for so long. He has won it all and then some. Three Champions League titles in a row will likely never ever be repeated in the history of the sport. Ronaldo has been the greatest player on one of the greatest ever teams in the history of football. But that hasn't stopped him from sealing this new move.
Knowing a player of Ronaldo's mentality, it's obvious he wants a new challenge. But more than that, everyone knows how much Ronaldo wants to be loved and adored. The problem lies in the fact that he hasn't always had that admiration from the Madrid fans. Madridistas are a fickle lot. When you're performing they love you. But when you're not on top of your game, they'll whistle and boo you like no other. They're among the most spoiled group of fans in the world and can't stand when things don't go their way. Eventually, for a player as consistent as Ronaldo, that can get bothersome. So his on again, off again relationships with the fans and president Perez didn't convince him to stay. Add to those issues his recent tax trial and Ronaldo couldn't get out of Madrid fast enough. It's a common fact that Spain has heavy taxes and their wealthy footballers don't like paying them. Just look at Messi and Neymar for example. Neymar left for PSG and they sweetened the deal by offering to pay his taxes in France. No chance Ronaldo was staying after that.
This move is bad news for the likes of Gonzalo Higuain, the star forward of Juventus. He'll likely have to find another club or get used to sitting on the bench behind CR7. This is also bad news for clubs looking to hold onto their star players, such as Chelsea and Hazard or Tottenham and Harry Kane. Madrid won't remain without a superstar for very long, so you better believe that they've already identified a proper replacement.
On the plus side, Real Madrid gets the chance to develop their young Spanish stars, such as Isco, Asensio, and Dani Ceballos. Juventus also gets the greatest Champions League player of all time to perhaps finally capture the one trophy that has eluded them for so long. In addition, Paulo Dybala gets to learn from the most lethal finisher of all time, which can only help his development as a star. Cristiano gets to avoid the heavy taxes of Spain, which should keep him happy while also getting to add more league trophies to his cabinet. There aren't very many losers in this one folks. Serie A, watch out.