Clubs Prepare To Compete In FA Disability Cup
Largest Disability Football Competition In UK Prepares To Return After A Year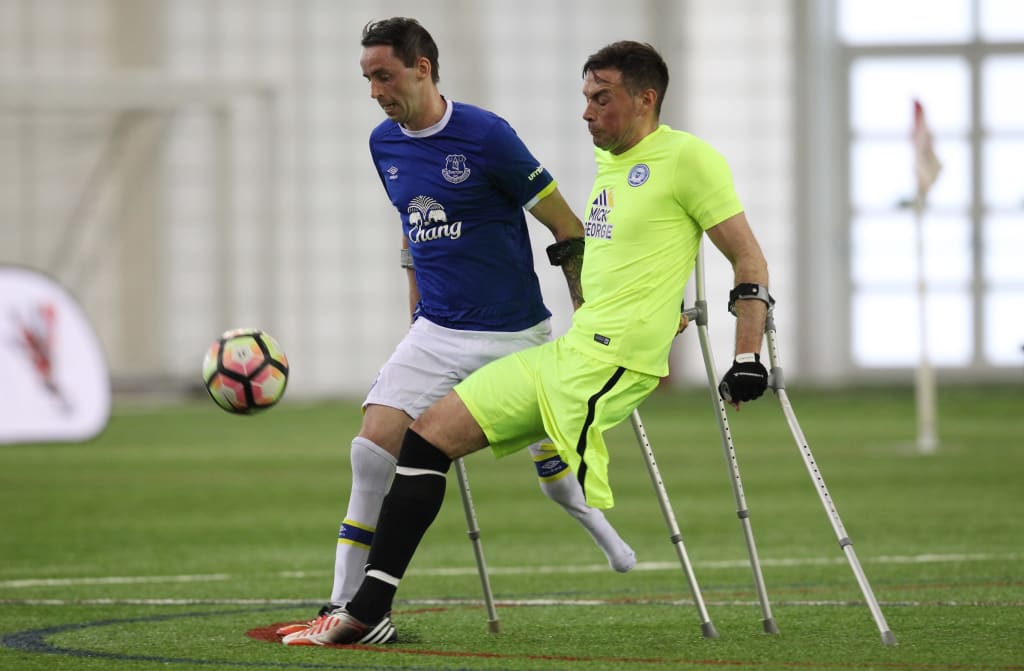 The weekend of seventeenth and eighteenth July will see St George's Park host the FA Disability Cup. This is the largest competition of it's kind in the country and has helped ensure that players with specific impairments can participate in the beautiful game. For the past four years, players who may not be as physically able as others have been able to complete along side other players who are of a similar ability to reach the national football centre of finals weekend.
The competition consists of five cup finals which take place on that weekend in association with several impairment specific associations who help to support people who may be physically disadvantaged, play sport and feel more like they are taking part in a team activity. No one who takes part in the competition should feel as though they are being discriminated against because they will be playing along side other people of the same ability with similar health problems.
This year's event looks set to be the perfect event with good conditions to kick start the sport again after it had to be halted for the past year due to the Covid 19 pandemic. All sport across the world has increased extremely tough conditions and have struggled to survive during the covid 19 pandemic as they strongly depend on the revenue brought in from people who come to watch the sport when it is played. During the Covid 19 pandemic, everything had to be put on hold to ensure everyone could take part in social distancing and avoid any chance of contracting the virus.
The FA Disability Cup will be just the tonic to raise spirits and remind everyone involved in the game why they should aspire to return.
The FA Disability Cup returned to St. George's Park on Saturday 15 and Sunday 16 June 2019 with five cup finals taking place across the weekend.
Five hard-fought finals, which included Amputee, Blind, Cerebral Palsy, Partially Sighted and Powerchair football, were contested by some of the nation's most successful grass roots teams who competed to be crowned national champions in their respective discipline.
The players competing across the weekend were cheered on by a jubilant crowd of friends and family who joined media outlets such as Sky Sports News and ITV in celebrating the importance of disability football and the impact it has on those that play.
The Football Association in England aims to make the FA Disability Cup finals a key date in the footballing calendar to help provide equality for disabled sports people and prove that they will not be discriminated against or left out in a sport which is normally played by able bodied players. Many teams in the country are beginning to have disability teams which helps support and provide equality for disabled players but my having a competition that is solely dedicated to having disabled participants, it will ensure that a strong emphasis is placed on disability in today's society and make sure players with disabilities are treated more equally along side able bodied players.
Partner Competitions
 There are 9.4m people in England with a long-standing limiting disability, illness or condition which equates to 18 per cent of the population – almost one in five.
The good news is that there has never been a better time to get involved and play football, whatever your ability level.
The FA believes there should be flexible, inclusive and accessible playing opportunities for everyone, whatever their level of ability.