Champions League or Bust:
How Dominance and Money Made a Knockout Competition Mean Everything to Big Clubs and How to Change That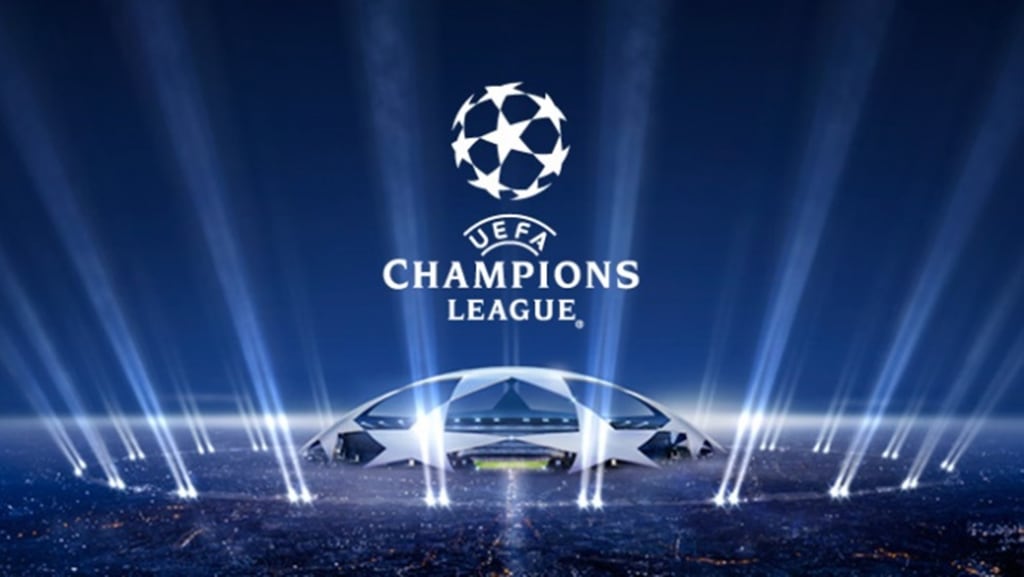 UEFA Champions League Official Logo
On the heels of FC Barcelona's Champions League disaster to Liverpool at Anfield, it is pertinent to talk about how Champions League results can define or derail an entire season for big clubs outside the Premier League.
If you don't believe that, consider what has occurred with these clubs:
Juventus
Coming into this season, Juventus had won Series A seven consecutive seasons and the Coppa Italia the last four. Disregarding increase in financial value, they signed Cristiano Ronaldo to win the Champions League. There is also talk that fans want Massimiliano Allegri out due to his failure to win the Champions League, despite reaching the final in 2015 and 2017.
FC Barcelona
Newly captained Lionel Messi addressed Camp Nou before this season implying that the Champions League trophy would be the main objective. While they have won seven of the last ten La Liga titles (including this season's) and four straight Copa del Rey titles, bitter rival Real Madrid's four Champions League titles in five seasons have dwarfed those accomplishments.
FC Bayern Munich
Under first-year manager Niko Kovac, Bayern are in the driver seat to win the Bundesliga and the DFB-Pokal. However, his job is in jeopardy due to a Champions League exit in the round of 16. CEO Karl-Heinz Rummenigge cited his disappointment with the result against Liverpool in that competition when questioned why he wouldn't provide Kovac with a guarantee that he would be managing next season (Veth, Forbes).
PSG
This team is the new fad of world football. They splashed €402 million in the transfer market in 2017 to get Kylian Mbappe and Neymar to accomplish that. Gabriel Pessoa of Bein Sports claims that for the PSG fans and management, it is a Champions League title or failure. They have failed at this objective for two seasons.
The common denominator between these four teams is that they have dominated their respective domestic competitions so frequently that the value and appreciation of those achievements has diminished. This lack of parity leaves the Champions League as the only trophy that is truly desired by these clubs.
The reason this has occurred boils down to one very obvious factor:
Money
If you look at recent wage bills from the Bundesliga, Serie A, La Liga, and Ligue 1, the gap is staggering. It is no coincidence that the highest wage bills in those leagues are carried by the same four teams mentioned above who dominate their respective leagues. This season, Bayern Munich (first in Bundesliga) players have an average salary of almost double their closest counterpart in Borussia Dortmund (second in Bundesliga). The same case occurs in Italy where Juventus (2018-19 Serie A Champions) spend nearly twice as much as their closest counterpart Inter Milan (third in Serie A). In the 2017-18 La Liga season, Barcelona (champions) and Real Madrid (third place, Champions League winners) had wage bills more than twice as large as nearest counterpart Atlético Madrid (second place). In Ligue 1 during the 2017-18 season, PSG (champions) spent twice as much as Lyon (third place). For those who want to hold on to the belief that money can't buy trophies, the giants of Europe have proven that wrong by having the ability to outspend opponents by around a factor of two or more.
However, looking at the Premier League, the league with the most parity over the last several seasons, a slightly different story is told. This season, there is only a 26 percent decrease between the highest-spending team and the one that spends the fifth most money when it comes to the wage bill. The highest spending team is Manchester United (sixth place) while the fifth highest is Arsenal (fifth place). The two title frontrunners, Manchester City and Liverpool, are second and fourth respectively when it comes to money spent on wages. Spending more than your peers in England still matters, but this is the only one of the five major leagues to not have their champion or current first place holder be the team with the highest wage bill.
Solution
The only solution that does not involve imposing spending limits is to hope that other teams in Spain, England, France, and Germany receive the type of investment that a multitude of clubs in England have. By 2018, current Premier League champions Manchester City had spent a total of €1.4 billion in a ten-year period. In 2003, Roman Abramovich took ownership of Chelsea, invested in the club, and then came five Premier League titles, five FA Cups, and a Champions League title. Two clubs who came from little prior success have joined perennially successful clubs like Liverpool, Manchester United, Arsenal, and even Tottenham, to create the most exciting domestic league and the most meaningful league title in all of world football. The same thing can and needs to happen with other clubs in other parts of Europe. So if you're a multi-billionaire from anywhere around the world, feel free to invest in clubs like Sevilla, Valencia, Marseille, Borussia Dortmund, Napoli, or AS Roma and turn them into the next Chelsea or Manchester City.
football
About the author
I enjoy writing about soccer as well as many other subjects. Hopefully, you find my posts interesting and enjoy reading them. I hope to see my writing improve the more I post and provide greater insight to you.
Reader insights
Be the first to share your insights about this piece.
Add your insights