Best Street Soccer Balls for Your Weekend Games
Sometimes soccer works best in the streets, so take full advantage with some of the best street soccer balls that work across multiple surfaces.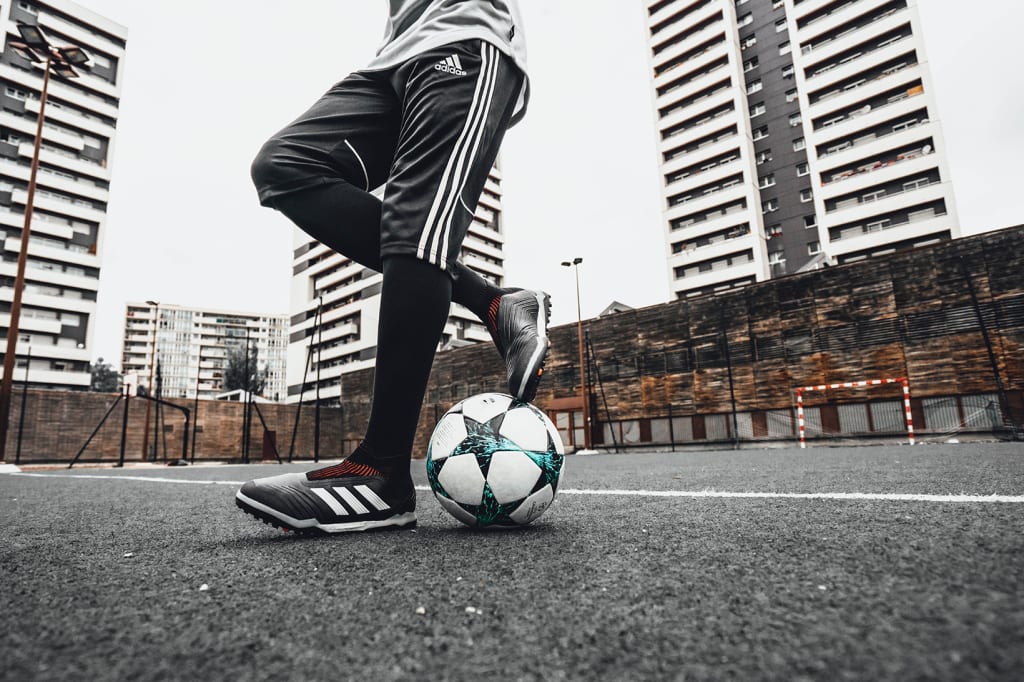 Soccer (or football, depending on where you're from) is far and away the most popular sport in the world. It's incredibly simple and easy to understand, yet extremely difficult to master. Little equipment is required—not even soccer cleats—and the only mandatory element is the soccer ball itself. Because soccer can be played anywhere and by almost anyone, soccer balls have become more specialized to fit a particular environment.
These days some of the most popular balls are street balls, as they're perfect to kick around the block with friends and neighbors. If you happen to play more competitive games out on the asphalt, you should really take a look at some of the best street soccer balls for your weekend games.
The best street soccer balls will be abrasion resistant—and that's exactly the case with this Senda soccer ball. This company makes a perfect ball to take anywhere. The hand stitching is beautiful, and Senda balls are well-known for their air retention, allowing for hundreds of hours of play.
It bounces true on hard courts, rugged terrains, and even concrete. The rubberized material helps with grip, and the ball is easy to control compared to most street balls because of its latex bladder, which improves surface tension.
This ball by Select has the durability to hold up well on the streets, and its high quality material makes it one of the best street soccer balls. Each ball is hand-sewn and designed to give a natural, grass-like bounce.
These balls are slightly smaller than match play balls, mostly because street games can be in much tighter spots. If you're planning a street game, a smaller ball will play a bit better.
American Challenge's ball looks more like a rubber tire than a soccer ball, but that's just because its natural environment is the street. This ball can really take a beating, and its butyl bladder leads to improved air retention, helping make it one of the best street soccer balls on the market.
In fact, its inner bladder is so strong it holds up better against air loss than pretty much every other ball on this list. It's perfect for play grounds, parks, streets, and anywhere else a pickup game might break out.
One of the best things about Senda is that all their balls are fair trade certified, and no child labor goes into the making of any of their premium soccer goods. This ball is amazingly versatile, and it's able to hold up well on grass, turf, or a side street riddled with potholes.
As with all Senda balls, you get long-lasting and consistent pressure levels. It's one of the best street soccer balls that can also be played on pristine fields.
The salsa soccer ball by Adidas is perfect to use both indoor and out, and its tough, polyester skin makes it one of the best street soccer balls. The machine stitched construction gives it extreme durability and lasting performance.
Adidas makes some of the most trusted and popular balls in the sport, and they are always a great choice.
Balls get ruined quite often when playing in the street, so why not pick up an inexpensive ball that also performs admirably? GOLME has a soft touch that is a blast to kick around the neighborhood, and it's one of the best street soccer balls on a budget. The tough butyl bladder stays inflated for weeks, instead of days like lesser balls at this same price point.
A great training ball that can be used out in the street is a beautiful thing, and it makes one of the coolest gifts for soccer fans. It's constructed with premium materials, and as far as street balls go, it doesn't get much better than this.
Improve your soccer skills with one of the best street soccer balls. With tons of practice, maybe you'll even learn a new skill, like how to curve a soccer ball.
This is a super-durable ball that is meant to be played wherever you feel like playing—it's that versatile! It's crafted to be played under all conditions, and the true toughness of this soccer ball will astound you.
It comes in several different sizes, so no matter your age or skill level you can play with one of the best street soccer balls out there. Also, the One World Play Project helps less fortunate communities across the globe, so you can feel great about the purchase.
Completely waterproof and machine stitched to perfection, Hetoo makes one of the best street soccer balls at a reasonable price. It's designed to hold its shape and size game after game, and the air retention is remarkable. In addition, it's eco-friendly and made from 100 percent Polyurethane, not cheap, poisonous rubber.
Finally, the last ball on the list is from one of our all-time favorites: Senda Athletics. It's got a rubber bladder so you can kick it around the beach barefoot, and not have to worry about bruising up your feet.
Its abrasion resistant panels make it perfect for street soccer as well as the beach, and the reliability of its air retention makes it one of the best street soccer balls for your weekend games. You'll always get a soft bounce and consistency with this soccer ball.
Reader insights
Be the first to share your insights about this piece.
Add your insights