A Football Fan
How I came to love the men and women's game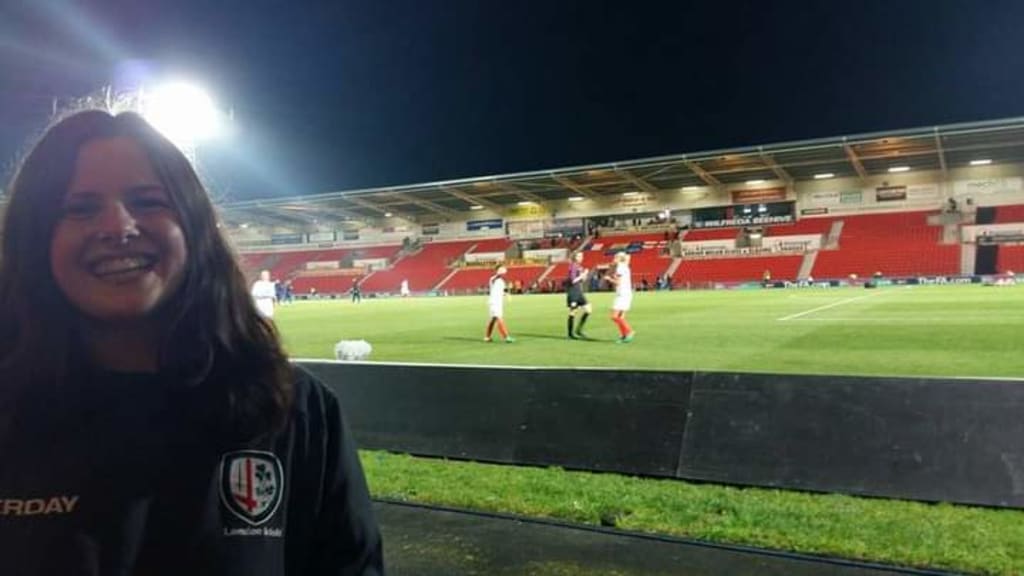 England women vs France, Oct 2016
I've always loved football, or soccer or whatever you want to call it. Growing up in England if you liked football you followed a team and were scrutinised for it. If they were a bad team you were a bit pathetic but if they were winning, it was obvious you only support them because you're a glory hunter. My mum was from Manchester but had moved to the countryside before we were born and had spent her youth dropping by the local Old Trafford matches and yelling along to 'ooh ahh Cantona'. So I adopted her love of Manchester United from the beginning.
Growing up, I had all the calendars, swag and enthusiasm needed to be a superfan. Match tickets are pricey for the men's game nowadays as well as the rowdiness culture being a bit rough for a young kid so unfortunately, I've never been to a live men's match. But that didn't stop me supporting as well as being one of two girls who played football at my primary school. We'd always have to prove ourselves a lot more I found but that didn't stop us from playing the game we loved. As I got to high school things changed, I'd still play at lunch times with the boys to start with but that soon became awkward ad uncool. Still, I enjoyed playing at home with my dogs and brother and being fixated on the telly when there was a big match on. Unfortunately, I couldn't charm my little brother into liking football and he betrayed me to start playing rugby.
The first time I saw women playing football on TV was the 2012 summer Olympics, it just hadn't crossed my mind before that there were women's teams out there. At the time I just thought they'd put together teams as I was ignorant to the presence of the Women's Super League or any other women's leagues for that matter! It wasn't until 2015 and the FIFA Women's World Cup was aired that I was obsessed. I followed every match I could, recording the one's I couldn't watch live if they weren't on the red button. I quickly picked up who were my favourite players for England and the highly admired players from other countries which paved the way for new rivalries.
That world cup was a tournament of firsts not just my first women's world cup, but the first time they used goal line technology and the first world cup (for men or women) that was solely played on artificial grass. As I watched England battle their way through group F, I knew I was hooked. Seeing the skill, professionalism and grit of players like Steph Houghton, Lucy Bronze, Jill Scott and Karen Bardsley brought women's football into the spotlight for me. Hearing the commentators – many of which were female- mention team names of players and some of the leagues they played in, I knew I wanted to investigate these after. And it was refreshing, after not a nationwide level of support, they came third. They were so close to being the runner ups or even winning a major tournament like a world cup! This was not something I was accustomed to watching England play in the men's world cups.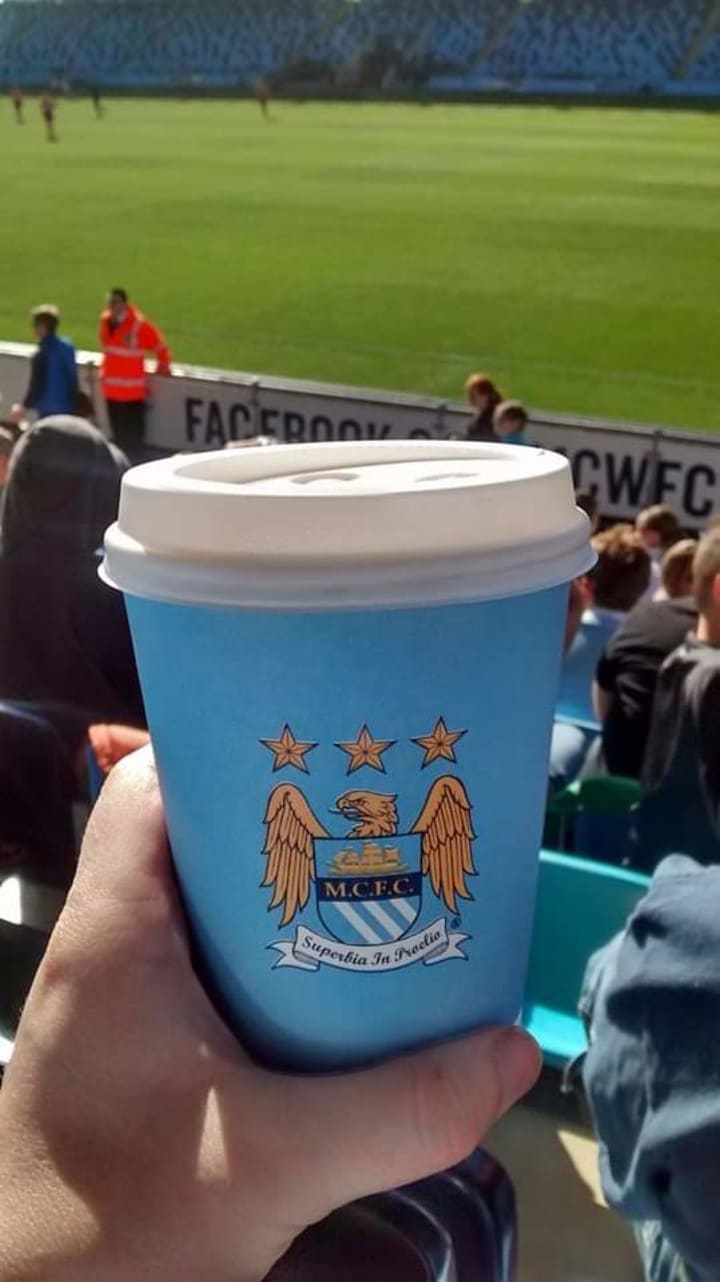 When the tournament was over, I knew I wanted to see more women's football. But first I needed to pick a team to support. I went first to Manchester United to look at their women's team but was surprised that hey didn't even have one anymore. One of the richest and most well- known clubs in the UK and possibly across the world, didn't even bother to have a women's team. I looked up all the players I'd favoured from the World Cup not because they were the best necessarily, but I loved their flair, style and determination. This led me to Manchester City Women's, where a lot of them played for including the captain of England and Man City, Steph Houghton. Now, for those of you who don't know the extreme rivalry of Man City vs Man United derbies, this was something I'd have to break to my mum gently. After a few questions, disappointed head shakes and moans of betrayal, she came round, probably because without a Man United Women's Team there wasn't another option.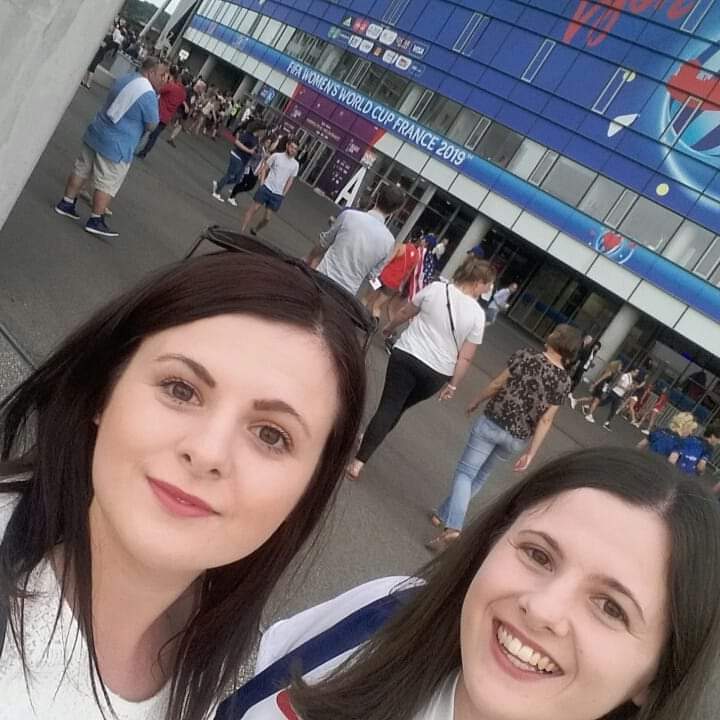 Since 2015, I have been to 7 women's football matches at the Etihad, Yeovil and beyond. Even my mum attended a few matches begrudgingly saying the crowds had stolen the old United chants but by the end was yelling in support. As well as visiting Barcelona's stadium when staying in Barcelona. Me and my twin even flew over to watch two semi-final matches of the FIFA Women's World Cup in Lyons in 2019. Now that's almost one a year pre-covid and you may ask how I can afford it when I couldn't go to a men's game. But for the Women's Super League, you were looking at £6-8 per ticket, a bit more for hospitality. Not £46, £36 or even £26, just £6! That's 8 women's matches for the average price of one men's match. Obviously, that's great for me but you can understand why a lot of women players work full time jobs and aren't exactly signed for multimillion pound deals. However, that's not the only difference between the men and women's games that I've found.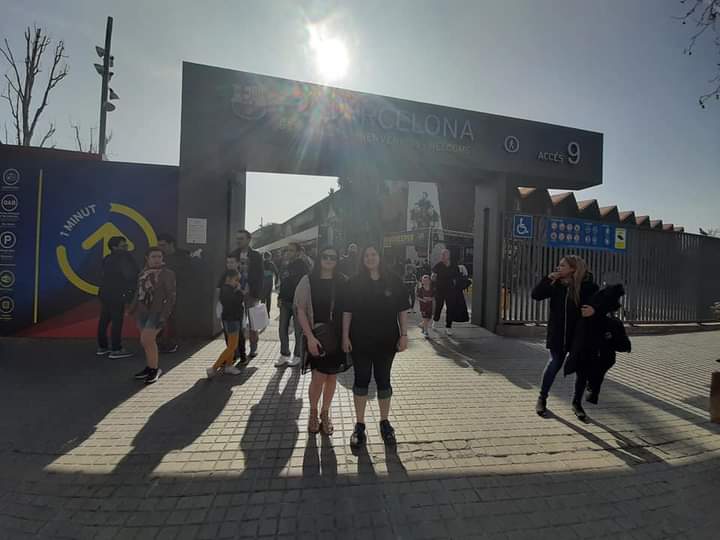 At the women's matches there's this kind of unspoken respect between fans and to the players. The crowd is made up of all ages but there are usually a lot of families and it gives a nice calm but enthusiastic atmosphere. There also wasn't any alcohol served at the Etihad games I went to which probably adds to the positivity and friendliness of all the fans, even with matches which have big rivalries. The players themselves however tend to work harder for their team, go down for injury less dramatically, get up quicker or not go down at all. There were no incidences of disrespect, racism or anything to any players or referees for that matter and it is just such a positive experience. On one occasion, going into the stadium was peaceful as usual but upon leaving there was a match which would soon be starting over at the main Etihad stadium. It was a completely different vibe walking past the men's supporters, there was drunken chanting and shouting while men swayed with their pints, at least half an hour before the match had even started. There were police everywhere, on foot and on horseback with vans at the ready. All the camaraderie between fans on alike and opposite supporting teams had instantly vanished here, there was heckling, cursing and shoving even between fans of the same side. Therefore, I respect and appreciate them women's game more as a fan.
In recent times the women's game has become more popular than when I first started supporting but why had it been so behind the men's game in funding, popularity and merely the number of world cup tournaments? I couldn't explain it until I investigated the history of the sport. Historically, ladies' football had been incredibly popular, due to the fact that men had gone to war so in 1917 10,000 people came to watch a women's match. Popularity increased so there were around 150 teams in 1920s. One match on boxing day 1920 had over 50,000 spectators with thousands more left outside the gates due to lack of space. So why has the game seemed so dormant since? Well after the war, in 1921, the FA deemed the sport unhealthy for women and banned women's matches being played on FA pitches, meaning women's games that were played didn't have facilities for crowds to watch. Shockingly, this ban was only lifted a good 50 years later, in 1971!
Consequently, I think the women's game has made incredible progress in the relatively short period of time it has been allowed to flourish but has a long way to go to receive the kind of recognition and funding that the men's game attracts. Manchester United has stepped up to the plate after seeing the rise in women's football, launching their own women's team in 2018 which now rivals some of the top teams. Overall football is an amazing game, played by men and women with an interesting history behind it. I am a fan of the sport in both the men's and women's games, but chances are, you're more likely to find me at a women's game in the flesh. I think it's good to have representation for the next generation of aspiring footballers to have a role model they can look up to.
fifa
About the author
Reader insights
Be the first to share your insights about this piece.
Add your insights