2018 FIFA World Cup: The Best Ever Introduction
This is a review of the 2018 Fifa World Cup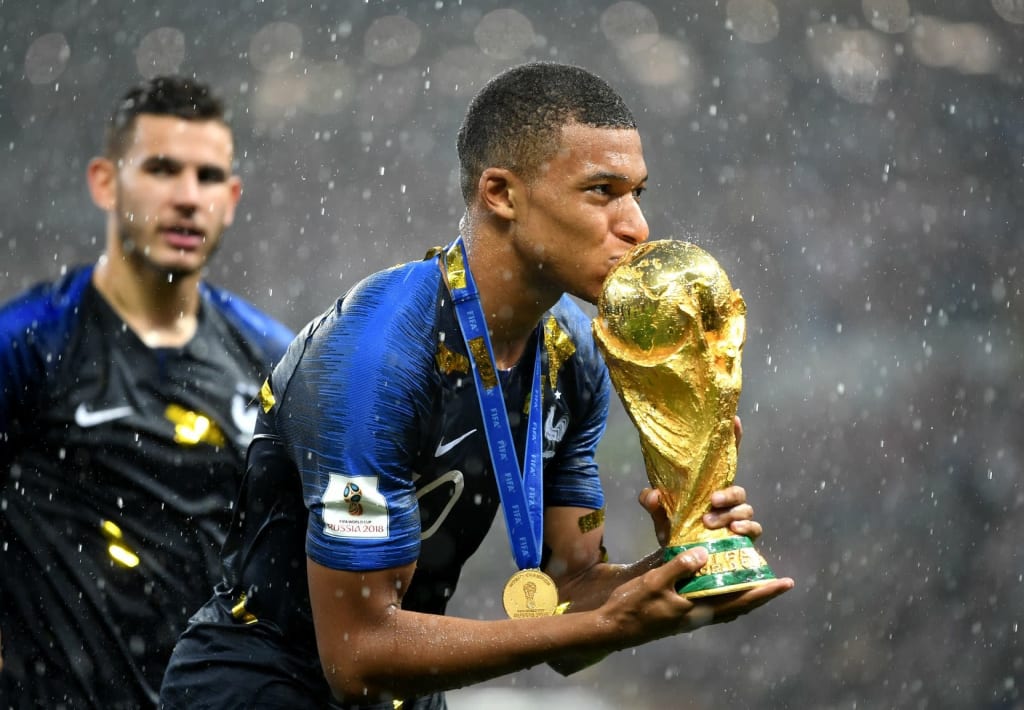 The FIFA World Cup is the pinnacle of international football, a tournament that unites nations and showcases the world's best talent on the pitch. While each World Cup has its unique charm, the 2018 edition, held in Russia, stands out as one of the best ever for several compelling reasons. From unforgettable matches to exceptional organization and moments that will be etched in football history, the 2018 FIFA World Cup truly earned its place among the greatest sporting events of all time.
1. The Spectacular Opening Ceremony: The 2018 World Cup began with a mesmerizing opening ceremony that celebrated Russian culture and traditions. The colorful display of music, dance, and art captivated the audience, setting a joyful tone for the tournament. It showcased Russia's rich history and diversity, highlighting the inclusivity and unity that the World Cup represents.
2. Competitive Balance: One of the most significant factors that made the 2018 World Cup exceptional was the high level of competition. Unlike previous tournaments where certain teams were considered favorites, this edition was marked by unpredictability. Traditional football powerhouses like Germany, Brazil, and Argentina faced unexpected challenges, while underdog nations, including Croatia and Russia, delivered stellar performances. This level playing field added excitement and suspense to every match.
3. Memorable Matches: The 2018 World Cup delivered a plethora of memorable matches that will be etched in football history. The knockout stages were particularly electrifying, with thrilling encounters like the Belgium vs. Japan comeback, the dramatic penalty shootout between Russia and Spain, and the intense semifinal battle between France and Belgium. These matches showcased the drama and beauty of football, leaving fans on the edge of their seats.
1. **France vs. Argentina (Round of 16):** - This match was an absolute thriller. France and Argentina put on a show with a scoreline of 4-3 in favor of France. - Kylian Mbappé's electrifying performance, scoring twice and showcasing incredible pace, was a standout moment. - Argentina's Lionel Messi also gave a stellar performance, scoring a beautiful goal, but it wasn't enough to save his team from elimination.
2. **Belgium vs. Japan (Round of 16):** - This match featured a dramatic comeback by Belgium. Japan took a 2-0 lead, but Belgium fought back with three late goals to win 3-2. - Nacer Chadli's stoppage-time goal sealed the victory in what was a truly heart-stopping match.
3. **Croatia vs. Russia (Quarterfinals):** - This game showcased the resilience of both teams. Croatia eventually won in a dramatic penalty shootout. - Russia's goalkeeper, Igor Akinfeev, was a hero for his country with crucial saves, but Croatia's composure in the shootout was the difference-maker.
4. **England vs. Colombia (Round of 16):** - England faced Colombia in a match filled with tension and drama. It ended 1-1 in regular time and extra time, leading to a penalty shootout. - England won the shootout, finally breaking their penalty curse in major tournaments, and advancing to the quarterfinals.
5. **Croatia vs. England (Semifinals):** - This match was an epic battle. England took an early lead, but Croatia fought back, winning 2-1 in extra time. - Mario Mandžukić's goal in extra time secured Croatia's place in the final, and England's dreams of a World Cup triumph were dashed.
6. **France vs. Croatia (Final):** - The World Cup final itself was a fantastic spectacle. France emerged as champions with a 4-2 victory over Croatia. - Goals, drama, and an exceptional display of football talent characterized this match. France's young stars and Croatia's resilience made it a memorable final. These matches showcased the best of the 2018 FIFA World Cup, with unforgettable moments, comebacks, and displays of skill that will be remembered by football fans for years to come. Each match had its unique story and added to the overall excitement and drama of the tournament.
4. Outstanding Performances: The tournament witnessed exceptional individual performances that left a lasting impact. Players like Kylian Mbappé, Luka Modrić, Harry Kane, and Cristiano Ronaldo shone brightly, displaying their extraordinary talents and contributing to the tournament's allure. Mbappé, in particular, captured the world's attention with his electrifying pace and skill, earning the Best Young Player award.
5. VAR Introduction: The 2018 World Cup marked the debut of the Video Assistant Referee (VAR) system, a significant step towards ensuring fairness in football. VAR played a crucial role in reducing controversial decisions and enhancing the accuracy of officiating, thus promoting the spirit of fair play. Its introduction represented a progressive move towards the modernization of the sport.
6. Fan Engagement and Hospitality: Russia deserves praise for its outstanding hospitality and organization of the tournament. The host nation went above and beyond to make fans feel welcome, with a well-executed transportation system, fan zones, and a warm reception from the Russian people. The atmosphere in the stadiums and fan zones was electric, creating a sense of unity and celebration among fans from all over the world.
Conclusion: The 2018 FIFA World Cup in Russia was a truly exceptional sporting event that captivated the world. With its spectacular opening ceremony, competitive balance, memorable matches, outstanding performances, introduction of VAR, and warm hospitality, it earned its place as one of the best World Cups in history. The tournament celebrated the essence of football, uniting nations and leaving an indelible mark on the hearts of fans worldwide. While every World Cup holds a special place in the hearts of football enthusiasts, the 2018 edition will forever be remembered as one of the greatest ever.
Reader insights
Be the first to share your insights about this piece.
Add your insights