All challenges
Dads Are No Joke
Dads are great at telling stories. Now tell the story of your dad.
Prizes
First Place:

$2,500

Second Place:

$1,000

15 Runners-up:

$50
Timeline
Submissions opened
Jun 06, 2022
Submissions closed
Jul 06, 2022 3:59 AM CUT
Prizes
First Place:

$2,500

Second Place:

$1,000

15 Runners-up:

$50
Timeline
Submissions opened
Jun 06, 2022
Submissions closed
Jul 06, 2022 3:59 AM CUT
Fatherhood is a great deal more than diapers, driving lessons, and dad jokes. It's a hallowed responsibility that has a profound impact on our psyche, personality, and yes, our sense of humor.
The Prompt:
In at least 600 words, tell a story about a father figure in your life.
In anticipation of Father's Day on June 19th, we want to celebrate the dads out there—be it a biological dad, adopted dad, bonus dad, or a surrogate dad. For this Challenge, whoever your chosen paternal influence is, we want to hear their story.
This could be a story about:
The epic cross-country adventure you and your dad took to the Grand Canyon in an RV (pics or it didn't happen).
The enduring patience your father showed the week he taught you how to do your taxes.
The family friend who showed you how to make his famous marinara sauce.
The moment you became a father and how that changed your perception of your own dad.
If you don't have a strong relationship with a father figure, you're welcome to examine the less-than-perfect parts of fatherhood and what that means to you. All stories are welcome, as long as they discuss fatherhood and everything that comes with it, and as long as they meet the Challenge requirements outlined below.
We've all heard dad jokes. Now, let's hear some dad stories.
The Prizes:
Grand Prize: $2,500
Second Place: $1,000
15 Runners-up: $50
Judge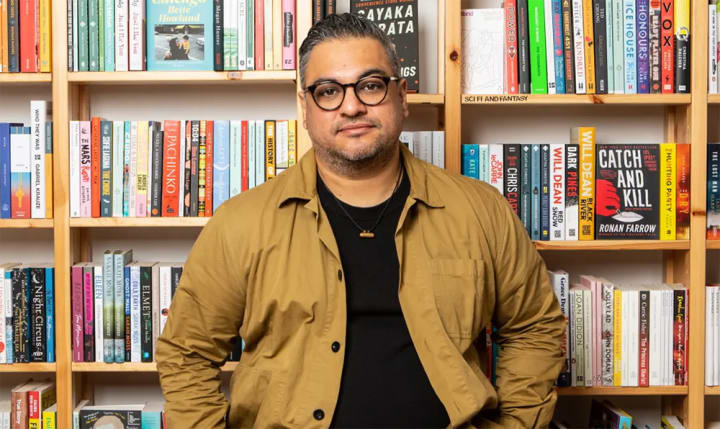 Nikesh Shukla is an author, screenwriter, and father to two daughters. Nikesh has dedicated his life to highlighting diverse voices in publishing and the arts. He has published nearly a dozen books in the last decade, including Coconut Unlimited (shortlisted for the Costa First Novel Award and long-listed for the Desmond Elliott Prize), Meatspace, Run Riot, The Boxer, and most recently, Brown Baby. In addition, he is the editor of the bestselling short story collection The Good Immigrant, which won a Reader's Choice Award and was shortlisted for Book of the Year at the British Book Awards.
Nikesh has been awarded honorary doctorates from Roehampton University and the University of Bath. He hosts the 'Brown Baby' podcast, which "spark[s] honest, self-effacing conversation about how we tell our kids about the world."
For your story to be eligible, it should be between 600 and 5,000 words and adhere to our Community Guidelines. Stories published on Vocal and entered into the contest up until July 5, 2022, at 11:59 PM EST will be entered for consideration. Official Rules for the Challenge can be found here.
The Dads Are No Joke Challenge is exclusive to Vocal+ members. To learn more and upgrade to Vocal+ visit https://vocal.media/vocal-plus.
To be eligible to win the grand prize, second place, or runners-up prizes, you must be over the age of 13 and residing in a country where Stripe is available at the time of entry. A complete list of countries where Stripe is available can be found here—winners will need to have a Stripe account created and connected in order to receive the prizes. For this reason, entrants located outside of any of these countries will not be eligible to win.
Open challenges
Challenges you can enter now for a chance to win.