You NEED this in Your Skincare Collection
The Brand Many Haven't Heard Of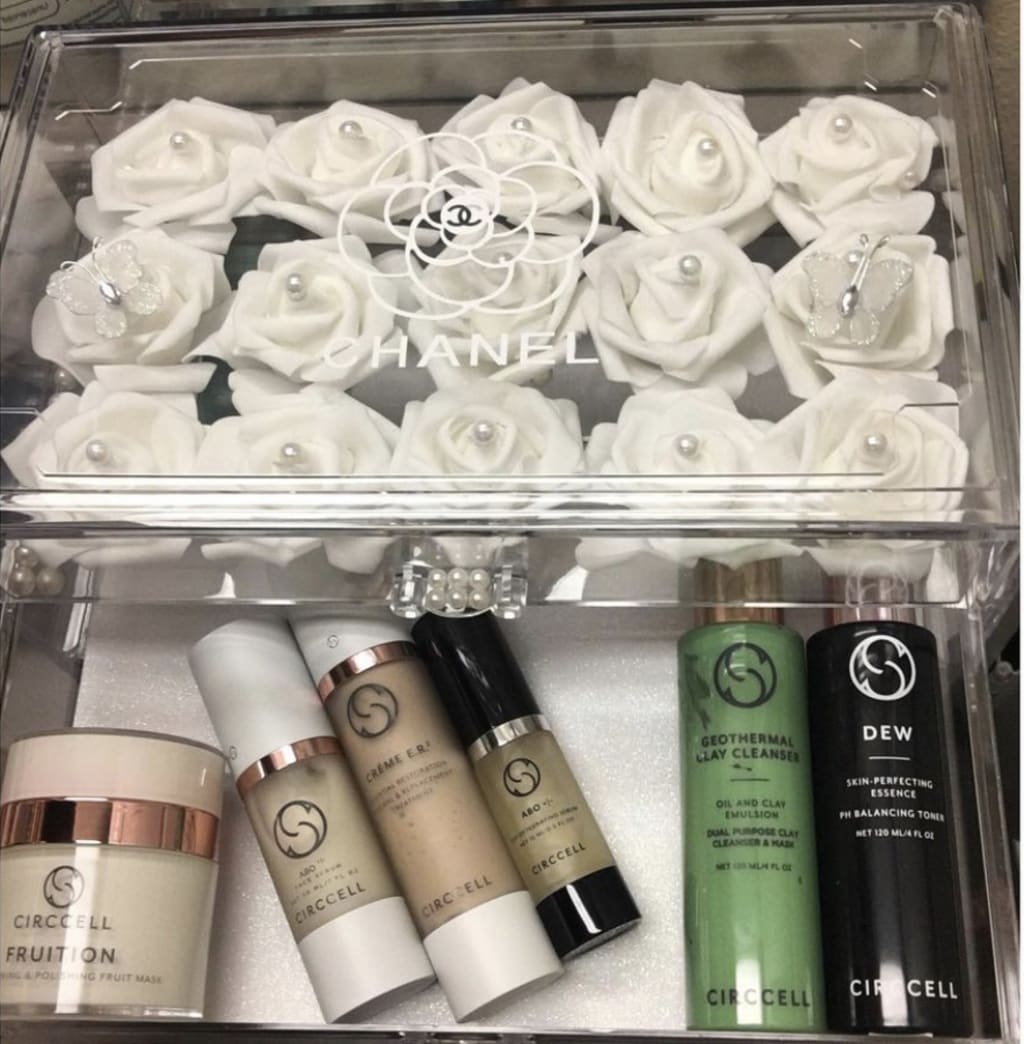 Let me start off by saying, I am not a "Sales Rep" for this brand, nor have they paid me to write any of this. Quite frankly, they didn't even ask me to (which they couldn't have anyways since I've never spoken to anyone from their company EVER). This is just my 100% honest opinion after using some of these products for months.
CIRCCELL - This is the brand you probably have never heard of, unless you're a skincare fanatic like me, but absolutely need in your collection & life!
When I first got this stuff in the mail, I was slightly confused. All of their products are based around Anti-Aging, which isn't my top skin concern; however, the more I read about their products, I was kind of shocked.
Not only are these products for anti-aging, and wrinkles, but they are actually good for ALL SKIN TYPES & HELP ALL SKIN CONCERNS! Now, you're probably thinking, "there is no way that is possible." Well, it is. The plant powered actives & breakthrough clean biotechnology make this possible. The ingredients you will find in these products are Medical Grade Gas Carriers, Tyrosinase Inhibitors, Vegan Growth Factors, Plant Based Stem Cells, Humectants, Peptides, Anti-Oxidants, Stable Vitamin C, Stable Collagen, Exfoliators, AHAs, Lactic Acid, Vitamins, Minerals, Clays, Botanicals, Essential Oils, Marine Sourced Actives, Herbal Extracts, Fruit/Vegetable Extracts, and so many more... If you think that's impressive, really, you should take a look at the list of what you WILL NOT find in any of their products.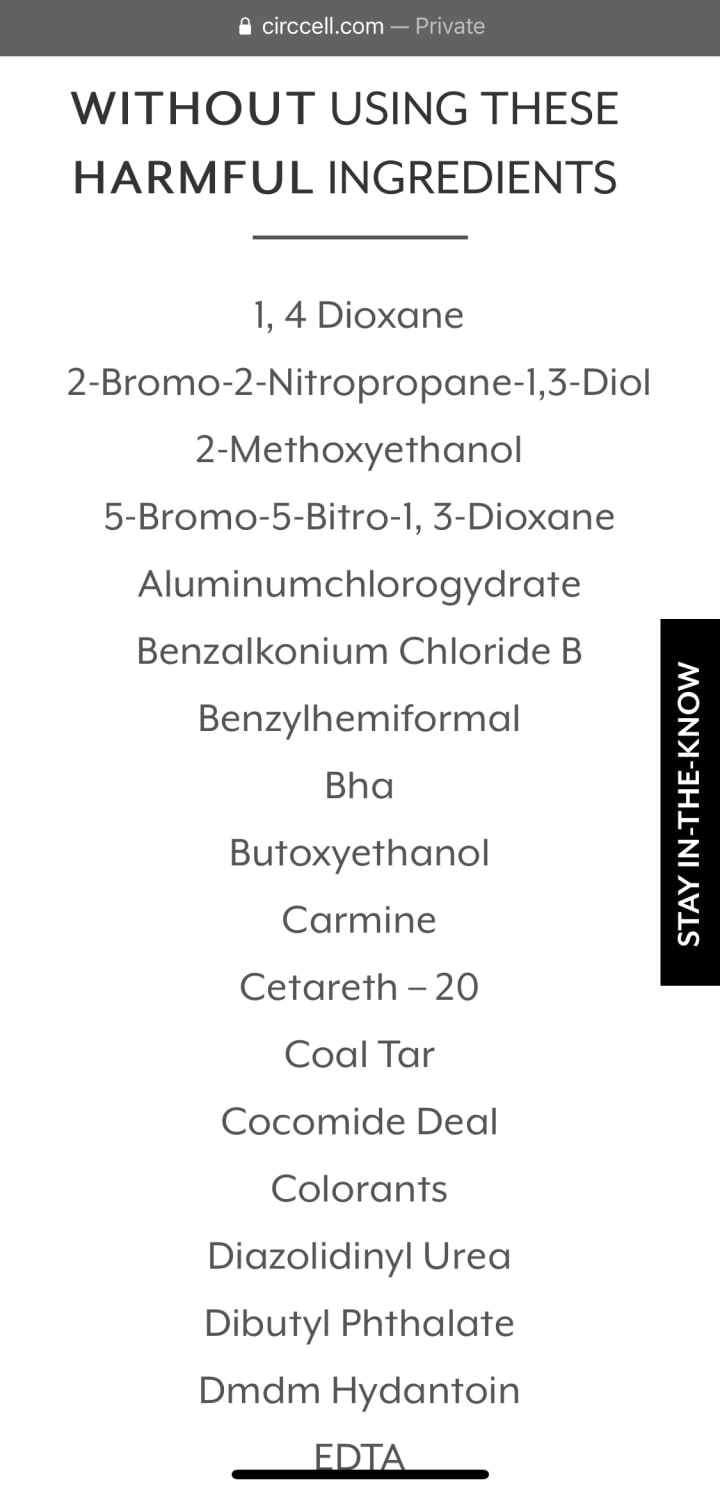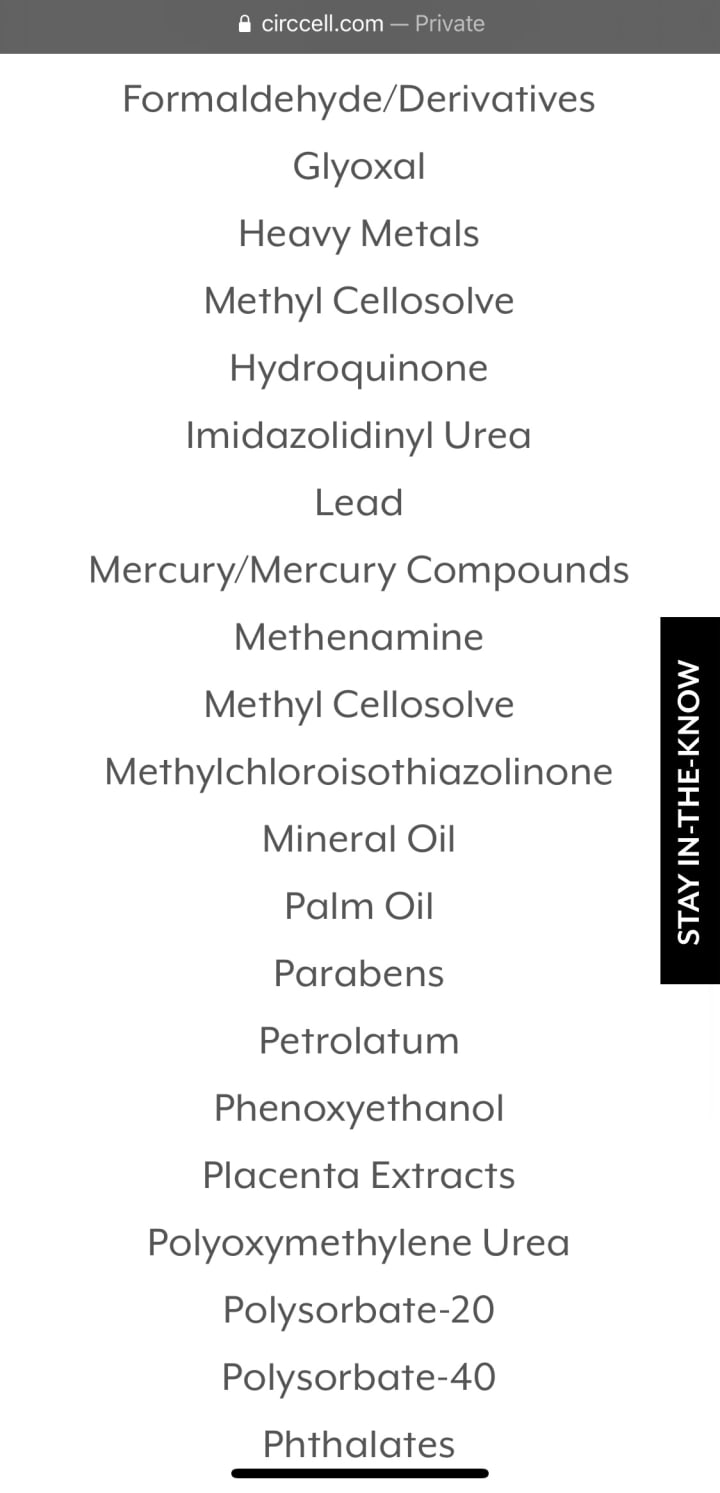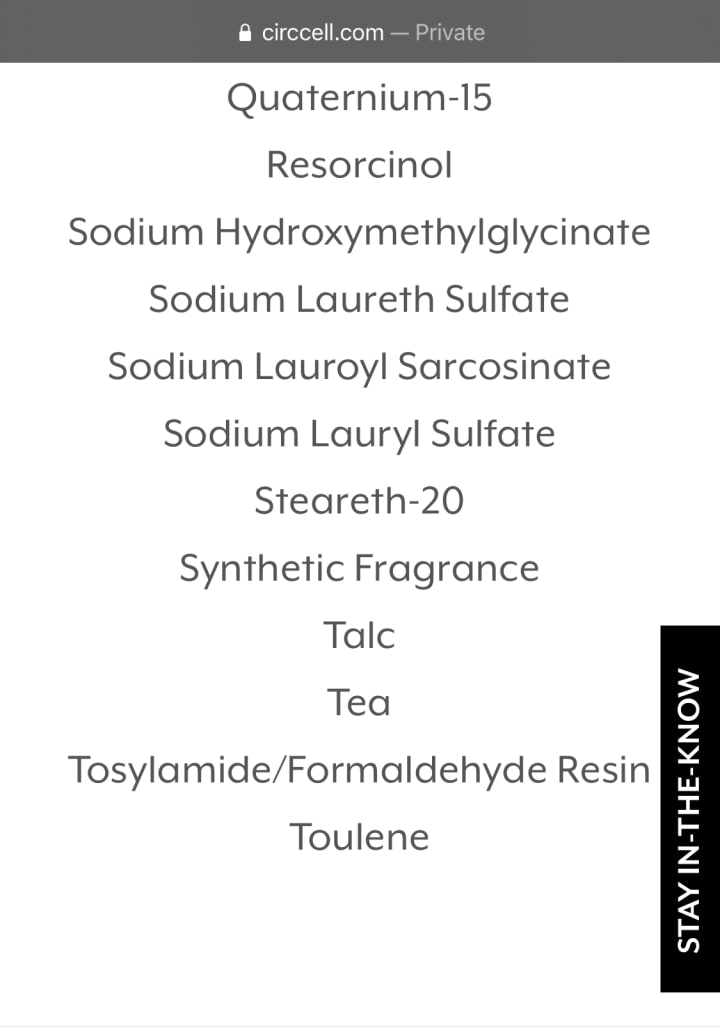 It is almost overwhelming, huh? At the same time, it is reassuring... You can use ANY of their products and BE CONFIDENT that you aren't putting anything harmful on your delicate face.
Let's back track for a moment... back to when I said these products are good for all skin types and all skin concerns. I'm acne-prone with normal to combination skin. I was 100% convinced that these products would do absolutely, positively NOTHING for my skin.
WRONG!!!!!!!!!!
I started out with using their Geothermal Clay Cleanser (which doubles as a face mask btw 🙂), Dew (an essence & pH balancing toner), Créme E.R.3 (Essential Restoration, Renewal & Replacement Treatment), and ABO +|- Eye Serum (Eye Oxygenating Serum). Since I have such a large collection of products, I never use the same regimen day or night. I have my favorites that I use daily, but when it comes to toners, serums/treatments, and eye creams, I rotate through a few of my favorites. After incorporating these couple products into my "weekly shuffle", I kind of fell in love with the Dew Essence/Toner, Créme E.R.3, and ABO +|- Eye Serum. The cleanser was amazing too, but the other 3 became products I found myself using several times a week.
(Side Note: I also received sample packets of some of Circcell's other products, and a few other full size ones as well that I haven't mentioned yet, but I will get to that, promise.)
My acne started clearing up. My eyes didn't have dark circles anymore, and actually looked more lifted & "young-like". I even did a Jessner Peel with a Vitamin A Booster at one point, and the Créme E.R.3 is what I was putting on my face day and night to aid in the peeling & healing process.
It's been months since I first received my package full of products from this brand, and I can confidently say, I HIGHLY RECOMMEND IT! By recommend it, I mean that you really need to invest in these products. It's totally worth it. The price tags on some will be scary, and maybe even hard to justify spending that much money on just 1 product, but trust me when I say, IT IS SO WORTH IT!
These days, I still use the E.R.3 & Eye Serum regularly. Once a week, I like to use a chemical exfoliant, and I have found myself reaching for their Fruition Brightening & Polishing Mask. Occasionally, I like to use the ABO +|- Face Serum, which I honestly think has made my skin look so much younger, even just using it once a week to once every other week. Some other products that are worth mentioning that I did enjoy, but only had sample packet sizes of are the Mandarin Cleansing Milk, Wooshie's Blend Face Oil, Nancy's Blend Face Oil, Collagen Build Eye Masks, and the Vitamin C Ampoules.
As an Esthetician, I cannot stress enough the importance of using quality products on your skin day & night, having a regimen, and knowing what is in the products you are putting on your face. That's why I especially recommend this brand for people who are new to skincare and have very little knowledge about ingredients. You don't need to worry with Circcell! All the ingredients have a purpose, and there isn't a bunch of extra nonsense or fillers in any of them. PLUS, with only about 12 products total, it is very quick & easy to go to their website, look through everything, read what each product is for, make your selections, and be on your way to the best skin of your life!
Now, go to their website, www.circcell.com (⬅️ click me) and get to shopping! I promise, you will not regret it!
(Again, I am not a "Sales Rep" for Circcell, nor do I make any money off posting this, you purchasing their products, etc. It is truly just a brand that I discovered and love!)
If you have ANY QUESTIONS OR CONCERNS WHATSOEVER, please do not hesitate to reach out to me and ask. I am here to help in any way I can! My goal, and what I love to do, is help EVERY SINGLE PERSON achieve their best skin!
Next time, I will be uploading the 2nd Part of My Introduction. Stay tuned 🙂 I appreciate all the love and support! It means the world to me!!
xoxo - Robin