World Sleep Day Nighttime Routine for Healthier and Stronger Hair
A modern sleeping beauty hair care guide from Mayraki Professional.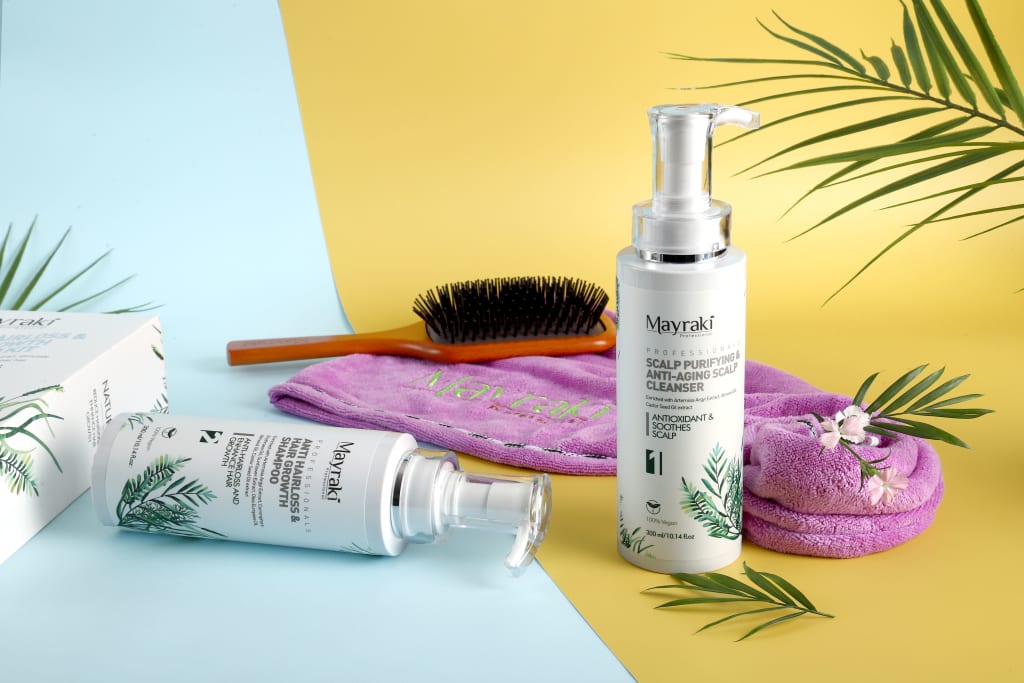 March 18 is celebrated around the globe as World Sleep Day, to raise awareness of how to prevent and manage sleep-related disorders. Sleep makes up a third of our lives, so it's important to make sure that we're having the best quality sleep possible, as it impacts our quality of life, health and wellbeing. However challenging it may seem amidst our modern busy lives to get enough sleep every night, setting the right sleep schedule has a major impact on how you look and feel. Mayraki Professional, a leading vegan haircare brand, shares their relaxing and nourishing hair care tips to promote the perfect bedtime routine!
Create the perfect sleep routine
Specialists often recommend setting a nighttime routine as one of the most effective ways to improve the quality of your sleep. To properly relax and avoid sleep problems, make sure to start your nightly wind-down two to three hours before you hit the pillow. In addition to lowering the temperature of your bedroom and putting away your phone, take a moment to destress with nourishing beauty rituals. You can try a number of rituals, from enjoying a hot bath infused with calming lavender essential oil or being immersed in a book while enjoying a face mask. The key is distracting your mind from daily problems and work stress, while also doing good to your body.
One of the most relaxing and beneficial rituals is a scalp massage: It conditions the scalp, enhances blood flow and circulation, and helps to strengthen roots and nourish hair shafts to promote growth and improve the condition of your hair. According to research, long-term regular scalp massage significantly increases hair thickness. The Mayraki Wooden Paddle Brush is a great way to gently detangle your hair and effectively massage your scalp.
Nourish and protect your hair
As we move around throughout the night while we are asleep, it's important to protect our hair from pulling or breakage. Switch out your regular pillowcase for one made of delicate silk, and braid or gently tie up your hair to minimize friction which results in breakage. Prevention is the easiest way to say goodbye to frizz, split ends, thinning hair or a messy bedhead when you wake up. Elevate the condition of your hair by using extra-nourishing hair cosmetics, such as Mayraki Weightless Essential Oil Nutritive Treatment. Enriched with natural plant oils and extracts, including ginkgo biloba leaf extract and camellia reticulata seed oil, the formula leaves hair revitalized and reduces breakage by 50%. In order to further protect your hair, it is recommended to also use protective hairstyles. Also, by braiding your hair, you can seal in moisture.
Holistic habits for a healthier look
Nighttime is the perfect time to use a hair serum and let it work its magic while you are sleeping. For longer, thicker hair, take a moment to massage a nourishing oil into your hair, such as the Hair Growth Serum Intense with Copper Peptide.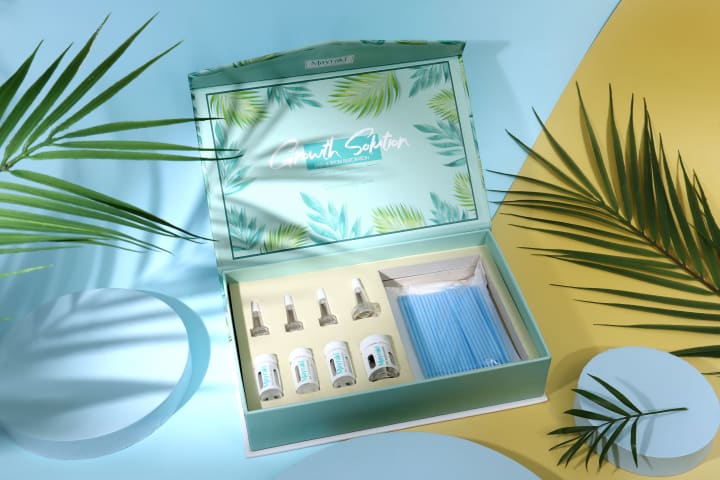 It's not just the hair on your head that's in need of some TLC. After cleansing your face to remove any makeup, apply Mayraki Professional's Lash & Brow Restoration Growth Solution to give your brows and lashes a healthy boost. You can also devote a few minutes to massaging your face and body and practice positive affirmations for mind and body wellness. Feeling happy, calm and getting the right amount of sleep are true beauty essentials.
About the Company:
Mayraki Professional is a hair care company founded by a group of hair professionals, herbalists and chemists on a mission to develop products that solve hair and scalp problems and improve overall hair condition without hurting your wallet or the environment.
Reader insights
Be the first to share your insights about this piece.
Add your insights