Winter Paradise Mascara
In my trying of organic cosmetics, I found mascara that will take you safely through a pool party.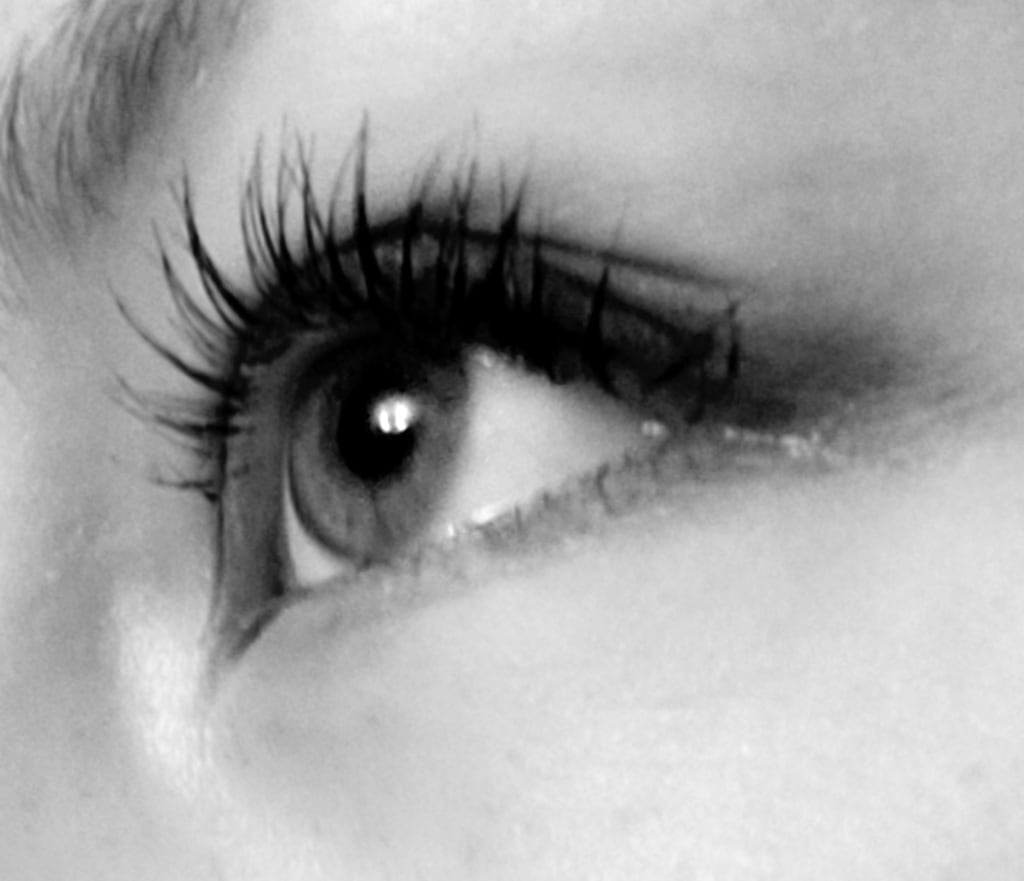 There are these commercials I always see in the late spring about waterproof mascara for all those pool parties you're about to go to. They go something like "Do you want amazing eyelashes in the shower? How about in the pool or while you're in the ocean? Well THIS mascara will stay on your eyes through a nuclear blast! Impromptu dive of the Mariana's Trench? You've got this girl!" I used to almost get anxiety over this because there are so many of these commercials and I'm sitting there like "oh my god my mascara will totally run in the Marianas Trench…"
Without fail I would then move on to a full Summer of not even really getting my lashes wet other than when I actually wanted to, and at that point I would be taking off my make up. You know when eyelashes ALWAYS get inconveniently wet though? WINTER. Because SNOW IS FROZEN WATER! If you're like me, you also love snow and sometimes look directly up to the sky to watch it fall (Makes this next issue worse). Snowflakes, being water, melt when they touch your warm eyelid and the result is; you get to work looking like a very cute raccoon. If you're into the look, great, but if the look is a bit too much for you, read on.
Today I will tell you of a mascara that is not only water resistant, but will also last quite a long time with out reapplication and is GOOD FOR YOU. This mascara is from FitGlow Beauty. The FitGlow company is owned by an awesome woman named Anna. She develops clean products because she herself has sensitive skin and wanted to share her solutions. FitGlow has tons of products, their lip serum being one of my other favourites. There is never animal testing or animal products in the cosmetics, they are a 100% leaping bunny certified. The product is called GoodLash+ Mascara and it not only boosts your length and volume but also nourishes your lashes to help them grow. I can't even begin to explain the difference it made in my lashes after using it for a couple of months. Unfortunately back when I first tried it, I wasn't recording the results. I wish I could show you guys how much fuller and healthier the eyelash strands started to look. Besides the conditioning benefits, this mascara was tested next to a waterfall, in several showers, rain, snow, and overnight sleep (I'm a person who mushes my face into pillows while I sleep). It held up through EVERYTHING. The thing about it is the way this mascara rubs off. Its this very subtle and you basically walk out of the shower or wake up with just a bit of grey under the eyes, which honestly, I think looks messy in the best way.
The only issue I had with the mascara was the brush. It's actually a great brush, I believe they used pinecones as inspiration for it. It separates lashes, lengthens, and coats lashes from base to tip. The small, tiny issue I have is actually based on my eye structure. I have slightly hooded eyelids and so the fat brush always gets mascara all over my eyelids while trying to coat all my lashes evenly. To remedy this I actually trimmed the mascara wand hairs right down and it worked great, so, if you're having a similar issue, that would be my suggestion to fix it. That being said, a lot of people adore the brush and I strongly suggest trying it for a while before making any adjustments.
This mascara is holy grail for me and I can't wait to see what kind of experiences you guys have with it. Let me know if you try it, how it goes, and what kind of adventures it withstands!