Why You Should Use Pure and Organic Coconut Oil for Strong and Healthy Hair
Reasons to use pure and organic coconut oil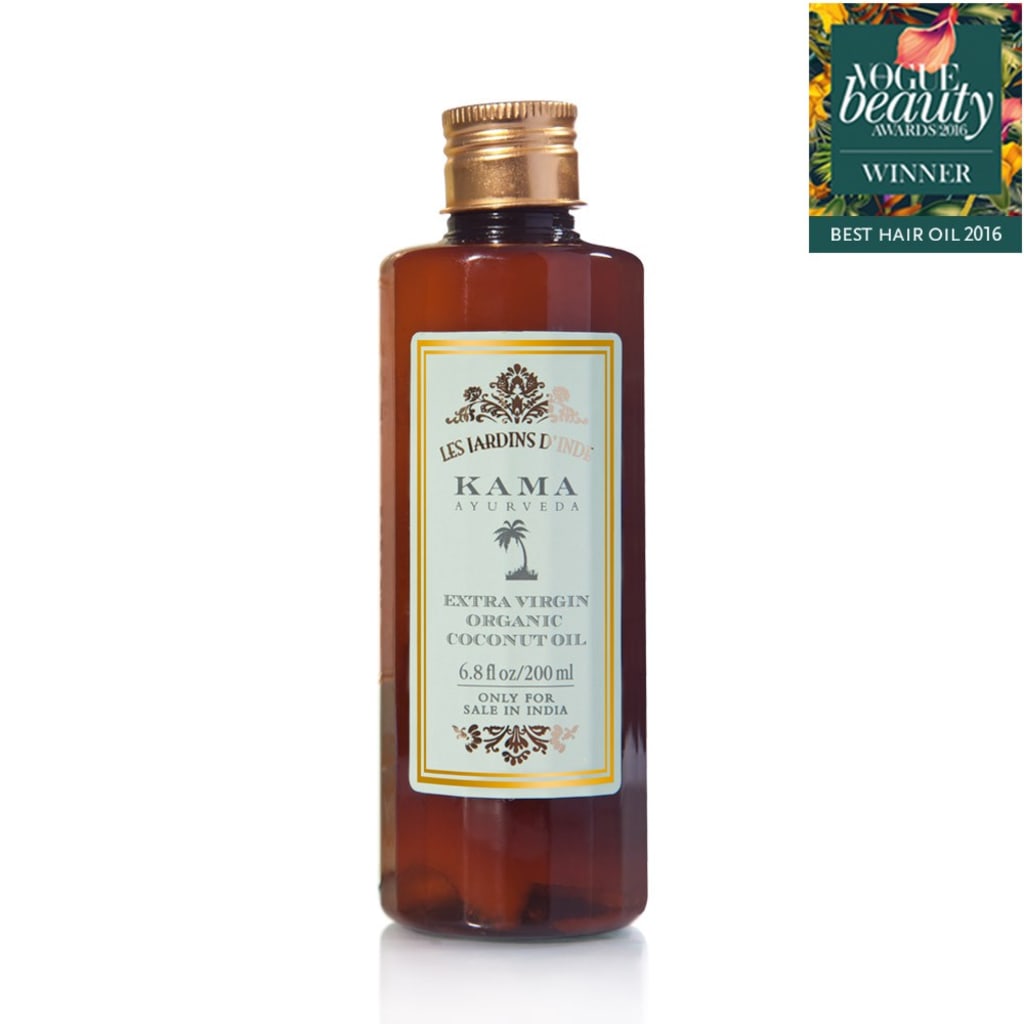 11 reasons to use pure and organic coconut oil from India for strong and healthy hair
Helps in growing longer and healthier hair
Pure and organic coconut oil consists of vitamins and fatty acids, which help by nourishing the scalp and by piercing the hair cuticles, which are formed by dead cells on the outermost part of hair shaft. It also helps in reducing the secretion of oils from hair follicles due to which our hair lacks essential oil, gets dried, and becomes weak.
Increases glossiness and shine of hair
Massaging your hair scalp with organic coconut oil will help in the generation of glossiness and increase hair shine appearance.
Reducing damaging of hair
According to a research study published in the Journal of Cosmetic Science by Rele AS and Mohile RB, "the use of coconut oil on hair helps reduce protein loss in both damaged as well as undamaged hair. This oil is rich in lauric acid, has a high affinity for hair protein, and easily penetrates inside the hair shaft due to its low molecular weight."
Improves conditioning of hair and prevents dandruff
According to Bruce Fife, author of The Coconut Oil Miracle, "the coconut oil is a better conditioner for hair than any synthetic one available in the market." Apart from these, pure organic coconut oil consists of fatty acids which are anti-dandruff agents and serves better than any other anti-dandruff shampoo. Regular use of coconut oil can help in getting rid of dandruff permanently.
Protects from bacteria like lice
Several bacteria like lice and pests attacks repetitively to damage the hair scalp. Using pure coconut oil helps in treating lice and get rid of unwanted pests quickly. To use it, apply a layer of coconut oil on wet hair and comb the hair gently to remove the lice, but be careful while combing your hair it may cause some hair damage due to the removal of lice.
Helps in styling of hair
Pure and organic coconut oil is good for styling as it melts on healing and then gets condensed when cooled. When you will apply to your hair it becomes thins and spreads evenly due to scalp heat. Then after some time it gets condensed and works as a styling cream. Try to apply directly on your hair to style it as needed.
Helps in hair care for dry hair
Those who suffers from dry hair it is very crucial to take good care of their hair health. Moreover, using strong hair care for cleansing, toning and conditioning leads to dry and flaky scalp. According to Dr. Renu Gupta, use of coconut oil can be effective in taking care of this sort of dry hair. Regular application of coconut oil before washing, or overnight, helps to prevent dry hair.
Hair conditioning
According to Dr. Renu Gupta, a hair conditioner can be easily prepared at home using coconut oil. It is not only effective but it also does not have any side effects. To get better and faster results mix some hennas with coconut oil and warm milk to make a paste combination. Apply this for 20 minutes and then wash properly.
Reduces Grey hair and baldness
Coconut oil is also beneficial for preventing baldness and gray hair. (Source: The Ayurveda Encyclopedia: Natural Secrets to Healing, Prevention, and Longevity by Swami Sadashiva Tirtha. To use it combine bhringraj or Eclipta alba leaf juice with the oil and apply this to the scalp and hair.
Helps to reduce split ends
Having split ends in hair is irritating and embarrassing so it is advised to remove them, but if this appears on some parts of hair then it is suggested that use pure and organic coconut oil from India to solve the problem.
Helps prevent boils
A boil is a kind of infection which produces in hair follicles or oil gland. This is because first skin turns red in inflectional area and a tender swelling develops. After for to seven days the lump starts turning white because boils is full of collected puss. Pure and organic coconut oil from India helps in providing relief against boils on the scalp, especially in winter. It may also happen due to excessive exposure to heat, and that is why it is very important to keep both the hair. To get better and faster results mix coconut oil with olive oil and apply this on scalp. It will provide relief from the uncomfortable and unsightly combination of boils under such warm condition.
What are the best pure and organic coconut oils for hair in India?
Three best pure and organic coconut oil for hair in India:
1. Extra virgin organic coconut oil
It is a pure, natural and organic oil treatment and one of the best pure and organic coconut oil from India which helps in nourishment and smoothes from head to toe. It is a cold pressed, fast absorbing, and non-sticky, which helps in repairing damaged hair and also smooths skin tone. To use it effectively, use lukewarm coconut oil and gently massage all over the face and leave it for 30 minutes. Then, after, you can use cleanser or anything.
2. Patanjali coconut oil
It is another best coconut oil which is responsible for hair growth. It is very cost effective when used regularly and is 100 percent edible oil. It is made from 100 percent natural ayurvedic herbs.
3. Forest Essentials Cold Pressed Virgin Coconut Oil:
It is another raw coconut oil from India and responsible for repairing damaged hair, hair re-growth. It has amazing fragrant and is totally effective. It is a cold pressed virgin coconut oil and it is used as a natural hair treatment oil.