Why India Is The Preferred Destination For Hair Transplant Surgery?
Why India Is The Preferred Destination For Hair Transplant Surgery? Get the details!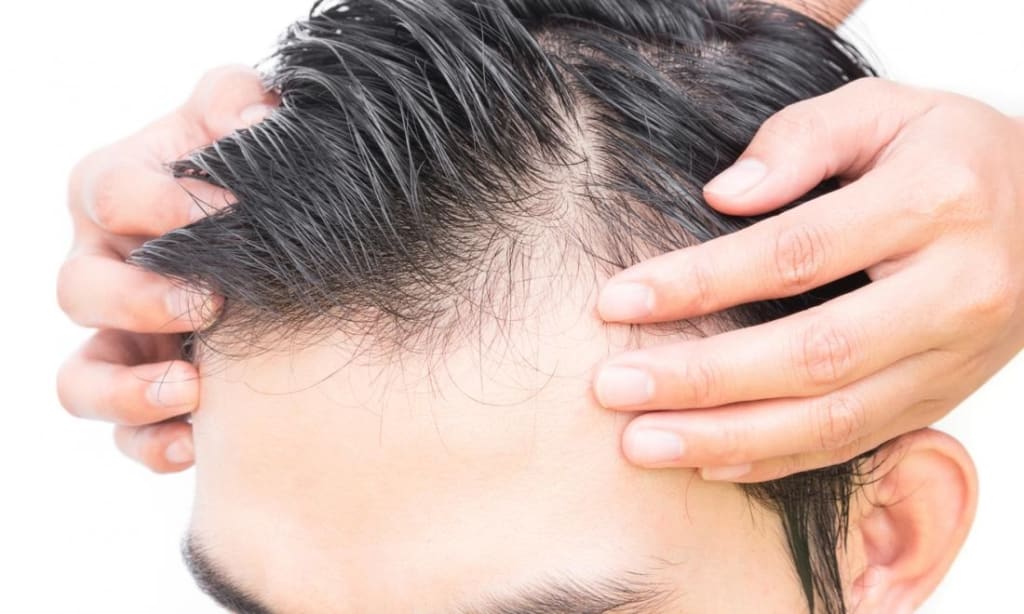 Hair Transplant in India
It is not so that only Indians face hair loss problem in fact it is a problem of whole human race be it female or males. How unfortunate it is, that we are been gifted with such beautiful jewel which we might lose someday with no intimation. Yes, it might show you some signs but in our routine hustle we often ignore them and consider them temporary.
Sometimes we try the other ways to treat hair loss like our natural remedies or may be hiding options like wigs or caps. But for how long you can hide them, it is not possible to use these temporary ways or this monotonous look for life time for which you need the permanent solution.
What is it?
Hair transplant definitely.
This procedure has grabbed attention of almost every hair loss sufferer as there are many benefits associated with the procedure which sufferers seek as a solution.
Hair transplant procedure: is this the treatment you use to dream for your hair loss?
Hair transplant procedure is a minimally invasive surgical procedure which is employed by transplanting the hair follicles form the donor area to the bald area where the hair growth is desired.
The hair transplant treatment is the one time solution for the hair loss issue and provides you the realistically expected results you might dream of.
1. Permanent solution to hair loss problem thus it is a solution for life time.
2. Natural looking results by hairline designing if an experienced surgeon perform the procedure
3. Cost effective treatment option for dealing your hair loss permanently
4. The transplanted hairs will look exactly like your natural hair as they are your natural hair just transferred from a different location
Hair transplant in western world: limitations
You might be thinking why one needs to travel from the western world countries all the way to India for hair transplant tourism. Yes, it is very common these days that the foreign nationals visit India for the hair transplant tourism.
In western world, the medical treatment is very expensive but due to the government insurance plans it is a sigh of relief for them. But unfortunately, the cosmetic services are not included in these insurance plans which means you need to pay the whole amount. Paying this huge amount with expensive cost of living is the biggest limitation for the people there to choose the procedure.
Including, due to less population and less patient footfall due to higher cost the hair transplant the residents prefer to choose the other options for hair transplant tourism. The hair transplant surgeons despite their good qualification are not experienced enough like the hair transplant surgeons in India.
Hair transplant in India has grabbed attention of the global patients as the industry is flourishing in India to a major extent delivering the incredible results. Hair transplant cost in India also lures the people despite their high quality treatment to visit the country for the hair transplant tourism.
Why India is preferred destination for hair transplant surgery?
Let's know all the facts for which India has become the prime destination for the hair transplant tourism. They are jotted down as follows:
1. Vast experience of the surgeon: The hair transplant surgeons in India who are reputed have a huge experience of years along with dealing with higher numbers of cases due to huge patient footfall from all around the globe. Including the diversified experience to deal with all kind of hair type make them more fluent to perform the procedure.
2. International level of services at the clinics: The reputed hair transplant clinics in India which are few but have maintained very high quality. One such clinic is Medispa hair transplant clinic in Delhi and Jaipur offering the world class services meeting international level. We maintain the strict hygiene and safety standards to deliver the safe experience of hair transplant with excellent outcomes.
3. Affordable cost of the procedure: The affordable cost of the procedure despite the high quality services is also an important factor for which India is preferred for the hair transplant tourism.
4. So much more to offer: If one is visiting to India for the hair transplant tourism can visit tourist destinations too which India has many.
5. Comfortable and homely environment: Indians are worldwide famous for their welcoming nature and we try our best for anyone visiting us to have a homely experience. We at Medispa hair transplant clinic assure you to have the best possible hair transplant results with a feel like home experience you would cherish for life time.
hair
Medispa is the best hair transplant center in Jaipur, India headed by Dr. Suneet Soni. He is a renowned hair transplant surgeon and has done more than 4000 successful Hair Transplant.
Receive stories by Andrew Martin in

your feed