Luxury brands want to make their customers more loyal, so they are opening VIP membership rooms separate from their stores.
In Beijing SKP, the country's highest-selling luxury shopping mall, French luxury brands Dior and Chanel recently opened VIP membership rooms on the 3rd floor one after another. But in SKP, the first brand to do this was Louis Vuitton. Now the membership rooms of these 3 brands are close to each other, most likely attracting the same group of customers.
In the external publicity, different brands call the membership rooms by different names, such as "exclusive service space" or "haute couture salon". However, on social media such as Xiaohongshu, those who visit SKP Beijing prefer to call it a "small black room".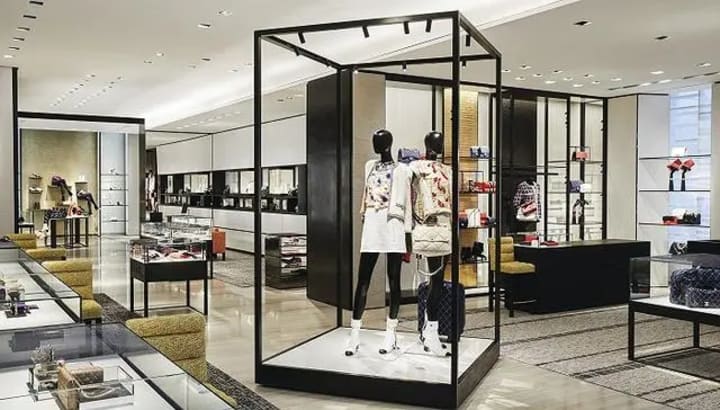 The reasons for this are as follows: for one thing, almost all the membership rooms are closed and guarded at the entrance, making it difficult for the average shopper to get a glimpse of the interior from the windows or entrances; and for another, adding to the mystery of the "dark room" is that it is often difficult to figure out what level of spending is required to be invited in. The good thing is that with today's social networking, many people are not able to get in.
The good thing is that with today's social networks, many people are willing to show what happens when they are invited into the members' room.
In Dior's members' room, consumers can buy rare leather handbags and furniture collections that are out of stock in regular stores directly, as well as shop and tailor couture clothes, while over at Louis Vuitton, not only are the latest and most expensive products on sale but afternoon tea service is also offered.
Over the past two decades of luxury brand globalization, the emerging markets represented by China have accounted for an increasing share of the brand's overall sales. However, as the overall Chinese luxury market is becoming increasingly competitive and consumer preferences are rapid, luxury brands' customer service models need to be upgraded accordingly.
In addition, while basics and color products consumed by the emerging middle class remain a major source of revenue for many luxury brands, the widening income divergence gap caused by the epidemic is squeezing the middle class' desire to spend on luxury goods.
Maintaining the loyalty of high-net-worth customers and increasing repurchase rates is then a key concern for luxury brands.
But as far as the members' room model is concerned, many luxury brands have already included it in their regular stores in shopping malls, but it is usually a small space with a few sofas and tables. High-net-worth customers sometimes have to wait to enter.
And since luxury brands place the most emphasis on ritual, this approach is not enough.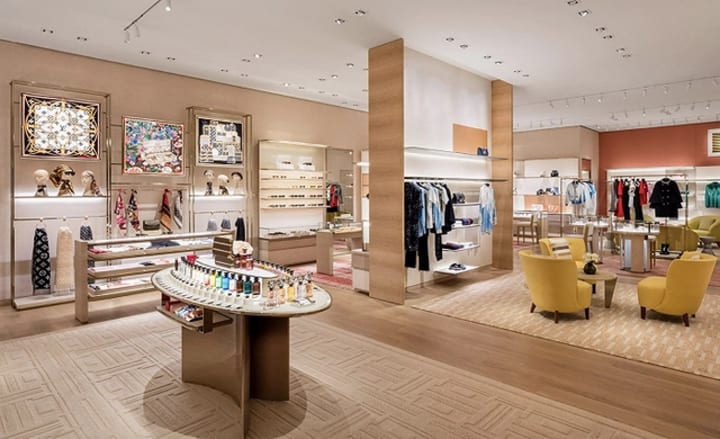 Opening a larger, separate members' room was on the agenda. But not all brands are qualified to do this, especially in Beijing SKP, where the mall's willingness to set aside space for a brand that already has a store means that it expects to get a higher return than a regular store.
For luxury brands, the opening of a separate members' room is a testament to their status in the industry, and the high-net-worth individuals who are invited in will feel more privileged and thus more loyal to the brand.
Of course, the larger space available in a separate members' room also allows brands to offer more services that are not available in their regular stores. In addition to bespoke tailoring and afternoon tea, some luxury brands will even host small shows for new collections in the members' rooms, inviting important clients to come and watch.
To some extent, the luxury brand members' room has become a social club for the rich circle.
These customers do not account for a large part of the overall revenue of luxury brands, but once they become interested in a brand, they can usually call on their friends who belong to the same rich circle to make a purchase. Considering their high repurchase rate, luxury brands have a higher return on their investment in the service of one of these customers than the average customer.
Therefore, it can also be said that opening a membership room is a differentiated sales strategy for luxury brands targeting different groups of people.
In terms of results, this strategy has been quite successful, as people's imagination of the inside of the members' room has invariably reinforced the image of the luxury brand. The desire for a high-end lifestyle and the resulting social status is the source of the luxury brand's appeal.
Reader insights
Be the first to share your insights about this piece.
Add your insights