What is Khasra's number? What is its use in checking land records?
Khasra Number, its role in land records, and how to verify property ownership with this unique land identification code.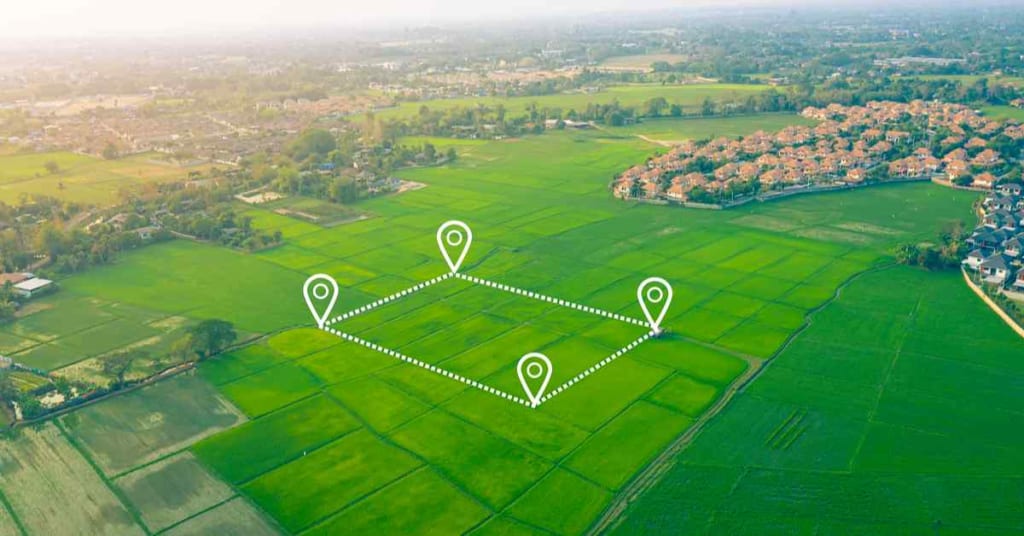 Just as in cities, a piece of plot is identified by a plot number, similarly in rural areas a piece of land is identified by a Khasra number. It is also sometimes written as Khesra. Khasra number is always required to check land records or Bhulekh. Buyers should note here that the Khasra Number is a part of the Sharjah Name document.
Also, note that the Khasra number of the plot may change with time. This happens if the plot is sold or gifted by the landowner. If mutation occurs after the transaction, the Khasra number will change accordingly. Suppose the Khasra number of a plot is 50, and it is later divided into two parts. In that case, the Khasra numbers in the two plots will be 50/1 and 50/2.
To understand the definition in detail, the Khasra Number is a unique identification number given to a piece of land in rural India. It is used to track land ownership and other details, such as its size, location, and type of cultivation.
Khasra number is used in checking land records as it is the primary way to identify a particular land parcel. When you want to get any information related to your land, like its ownership history, you have to provide Khasra's number. Similarly, if there is any official communication regarding your land, such as notification of land tax payment, you will be informed using the Khasra number.
Some new changes have been made in 2023
In January 2023, the Government of Uttar Pradesh launched a new portal called "UP Bhulekh", which provides online access to land records of the state. The portal contains information on Khasra number, ownership details and other land related data.
In February 2023, the Madhya Pradesh government announced that it would digitize all land records in the state by the end of the year. The cost of the digitization project is expected to be around Rs 1000 crore.
In March 2023, the Rajasthan government launched a mobile app called "Bhulekh Mitra" that allows people to access land records on their smartphones.
In June 2023, the Uttar Pradesh government announced that it would modernize the record rooms to safeguard land records. To ensure that the records do not get damaged due to bad weather conditions and infection, separate boxes will be installed.
In July 2023, the Madhya Pradesh government announced that it had completed the digitization of land records in 100 districts of the state. The digitization project is still going on in the remaining districts.
In August 2023, the Government of Rajasthan announced that it has launched a new portal called "Bhulekh Plus" that provides online access to land records for the state. The portal includes additional features, such as the ability to pay land tax online and apply for land-related certificates.
What information does Khasra number give?
A Khasra number is an identification given to a piece of land. To get any information about your land, you will have to provide Khasra number. This means, this is the number that will be used to inform you if any official notification comes regarding your piece of land. This includes land fraud which is quite common, especially in rural India.
How to find Khasra Number/ Account Number/ Khatauni Number?
Since now most of the states have digitalized the land records, users can get the information by visiting the official website of the Revenue Department of the concerned state. Apart from this, you will also get its copy from the Tehsildar office.
What is the difference between measles and measles
At such times, it is appropriate to mention this phenomenon, although the English spelling for the two words is exactly the same. Here measles does not mean the disease called measles in Hindi terminology, which is caused by a highly contagious virus.
Users should keep in mind that if they try to translate the official portal of state land revenue departments into English, Google Translate will interpret the word Khesra as smallpox. This is a common mistake and users should not get confused by it.
What is the difference between Khasra number and the account number?
Khasra number is one of the many details maintained in Indian states under the record of rights, popularly known as Jamabandi or Fard . Apart from Khasra number, RoR also contains details of owner, mortgage, lease, crop details and farmer information.
This is an Iranian word. Khasra number is a plot or survey number, which is given to a piece of land in villages. In urban areas, pieces of land are given plot numbers or survey numbers, which is equivalent to Khasra numbers in rural areas. A piece of land can have multiple owners.
Khasra provides every detail related to all the localities and their areas, measurements, details of owners and cultivators, crops and soil types etc. Khasra was originally part of another document called Shajra, which contained a map of an entire village.
Visit Bhulekh Apna Khata for More Related Blogd
Reader insights
Be the first to share your insights about this piece.
Add your insights