What does a Medical Cosmetic Clinic Do?
What exactly is a medical aesthetic clinic?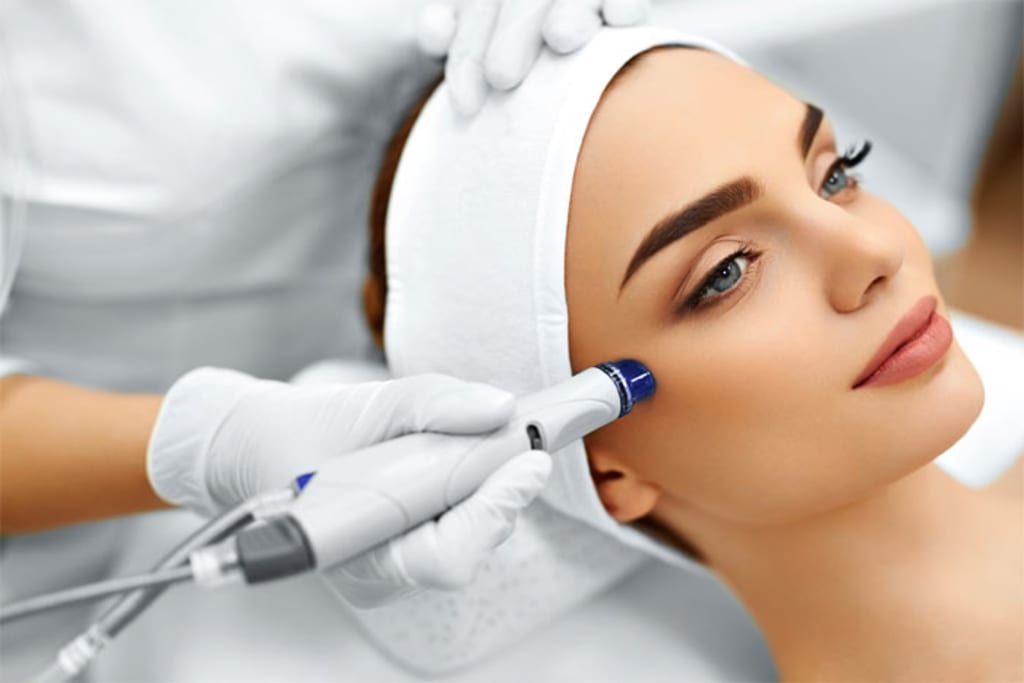 A Cosmetic Medical Clinic utilises medical knowledge and training to enhance or restore the aesthetics of a patient. Often a cosmetic clinic will consist of a team of skin specialists, dermal therapists, cosmetic nurses and cosmetic physicians. This interprofessional team works cohesively to address all aspects of your concerns.
Skin specialists and Dermal Therapists work on the outer layers of your anatomy, namely the different layers of the skin. Dermal Therapists will perform medical grade skin treatments such as Medi-facials, skin needling, and IPL or BBL. Cosmetic nurses and physicians can address the layers beneath the skin, including changes in fat pads and bone structure that occur with age, or enhance these features that may be lacking. Nurses and physicians can perform injectable treatments such as filler or wrinkle relaxer (botox) as well as certain skin treatments. The team will work together to identify the cause of your concerns and combine modalities across skill sets to correct or improve it.
A Cosmetic Medical Clinic may also work under or with a Plastic and Reconstructive Surgeon, a doctor with specialist training in the area of plastic and reconstructive surgery. This allows for an extensive choice of treatment options for the patient and results can be much more significant. Receiving injectable or dermal therapy treatments can enhance the results of surgical procedures and the three work very well together.
What kinds of concerns can be treated?
The types of concerns that can be treated in a Cosmetic Clinic will depend on the qualifications of the treatment providers and the equipment or services available at the clinic. If you are under the care of a Cosmetic Physician/Cosmetic Nurse and Dermal Therapist, the types of concerns that can be treated include:
Acne
Acne Scarring
Aging Skin
Dry Skin
Dehydrated Skin
Facial Rejuvenation
Hair Loss
Hair Removal
Hyperpigmentation
Moles
Pigmentation
Rosacea
Scarring
Skin Cancer
Sun Damage
Vascular Pigmentation
Volume Loss
Wrinkles
If the clinic you visit is run by or works with a Plastic and Reconstructive Surgeon, the treatable concerns can be extended to include:
Advanced signs of aging
Breast size or asymmetry
Nose appearance or function
Significant skin laxity on face or body
Excess skin on eyelids
Unwanted fat
What kinds of treatments could you expect to find?
Cosmetic Clinics often have a variety of treatments available from no-downtime, maintenance skin treatments to full face injectable makeovers. These treatments fit across three main categories; skin, laser and light, and medical cosmetic or injectables.
Treatments that fall under the category of skin often focus on the outer most layers. Skin treatments will aim to exfoliate, clear, hydrate and balance the skin. Skin category treatments may include, Medi-facial, enzyme, chemical peel, microdermabrasion, dermaplaning or epiblading, HydraFacial, skin needling, Cosmelan or Dermamelan. Treatments such as Medi-facials, microdermabrasion and epiblading aim to gently resurface the skin and create luminosity. Skin needling encourages collagen stimulation, creating improvements in fine lines, scarring and uneven skin texture.
'Laser and light' is another skin-focused category that is common at many cosmetic clinics. IPL is a popular light-based treatment aimed at reducing pigmentation and redness in the skin. Laser treatments can create improvements in skin tone as well as texture. When texture is used as a term to describe skin it can be referring to fine lines and wrinkles, scarring, pores or anything that prevents the skin from looking and feeling smooth.
Cosmetic Clinics' may also offer a range of body treatments. Whilst treatments such as microdermabrasion, Medi-facials, skin needling and IPL skin rejuvenation are commonly used on face and body, treatment modalities have been created that address concerns specific to, or more commonly found on the body. These treatments include fat freezing, IPL or BBL hair reduction, cellulite reduction and body shaping treatments.
If you are undergoing treatment from a Plastic and Reconstructive Surgeon, surgical treatment options can be considered. The treatment options may include surgical face lift, brow lift, rhinoplasty, septoplasty, breast augmentation, liposuction or blepharoplasty.
The in-Clinic Experience
Just as you would expect to experience at any medical clinic, a thorough consultation will be carried out at your first visit. This consultation is your opportunity to share your concerns with your treatment provider, and for them to assess your suitability to different treatment modalities. Your treatment provider will create a plan and make suggestions on what to do in order to reach your aesthetic goals. This plan will often involve one or more treatments and an at home skincare routine to compliment.
Once you have decided on a treatment or set of treatments, your specialist provider will discuss the risks and benefits, any associated downtime, the expected results and anything you may have to alter in daily habits (wearing SPF for example) in order for the treatment to be as successful as possible.
For most non-surgical treatments, the consultation and treatment can be performed on the same day if you and your treatment provider have agreed it is right for you. If you are hoping to have our treatment and consultation on the same day, you must mention this at the time of booking. Often for surgical treatments such as a face lift or breast augmentation, you will have multiple consultations with your surgeon to ensure your suitability and desire to undergo the treatment.
A quality cosmetic clinic will not pressure you into any decisions. They should share their expertise, assess your concerns, educate you on why these concerns may be occurring, suggest a treatment plan and explain why each treatment is (or isn't) right for you.
Prior to undergoing any treatment, you will be asked to sign a consent form that describes the procedure and any associated downtime or risks in writing, allowing you to have the best understanding. You will then undergo your chosen treatment.
After your treatment, all aftercare instructions will be discussed again to ensure your understanding. For more complex procedures with strict aftercare, you may have your aftercare instructions given to you in writing. You may be required to come back into for a review appointment where you and your treatment provider will compare before and after clinical images and discuss the results. Alternatively, if your treatment plan is ongoing, your treatment provider may review your results within these appointments.