What are Some of The Best-Recommended Makeup Products?
Makeup Boxes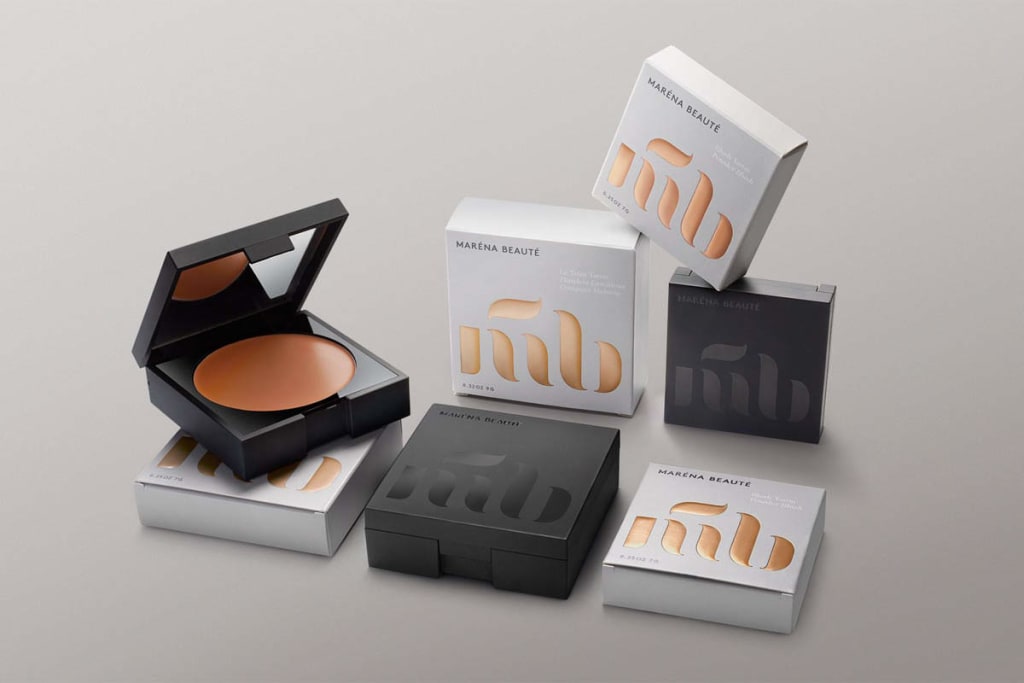 With technological advancement and scientific research, life has become luxurious and convenient. It has also revolutionized living standards. Makeup items have become an essential part of life because everyone wants to look attractive. Therefore, people use various makeup items packaged inside beautiful makeup boxes. They make sure that makeup and skincare products are high-quality and belong to a renowned brand. Following are some of the recommended items, their features, and their mother brands.  
Giorgio Armani Beauty Neo Nude Foundation
Foundation is a makeup product that may be liquid or powder. We can apply it on the face skin to get a uniform and even color to the complexion. It helps to cover flaws and alters the natural tone of the skin. Numerous foundations can perform sunscreen, moisturizer, and astringent or base layer for many kinds of complex cosmetics. "Giorgio Armani Beauty Neo Nude Foundation" is the best foundation. It is both dewy and thin. Its consistency lasts for a longer time. It won't spackle your face into oblivion. It can even out your skin elegantly and give it a glossy glow. It will impress you enough to repurchase. Its price starts from $40.
Tinted Moisturizer
The moisturizer performs two important functions. Firstly, it helps to smooth the surface of the skin for the application of foundation and concealer. It makes the makeup stay for a longer period. It hydrates the surface of the skin underneath makeup to make it look less dull. The best-tinted moisturizer is "Urban Decay Stay Naked Hydromaniac Tinted Glow Hydrator." It not only moisturizes the skin but also provides fantastic medium coverage. After using this, you won't need foundation or powder. It stays all day and helps to keep the skin hydrated. Its prices start from $29.
The best concealer
Concealer is a type of makeup item that you can use to mask dark circles, large pores, age spots, and other kinds of blemishes on your face skin. It is similar to the foundation, but it is thicker comparatively. The best concealer is "Hourglass Vanish Airbrush Concealer." Its best feature is that it stays on your skin throughout the day. It possesses the perfect amount of coverage. It doesn't let you feel too cakey or dry. You can get it for $34.
The best powder
The main function of powder is to hold or set a foundation in place. Using powder can help you prevent the makeup from rubbing off. It helps you get a flawless and long-lasting complexion. The best powder is "Tactha-the silk powder." This will let you feel like a billionaire. It comes in glamorous packaging. It is light enough to place in your purse or makeup bag. It will let your skin look more like skin, unlike foundation. It can give you a photo-ready and super-smooth finish. Its price may start from $48.
Best Liquid Eyeliner and Best Eyeliner
Eyeliner is an important makeup product that you can use for defining the eye. You can also use it for creating a look of a smaller or wider eye. This is to make your lashes look lush. It can help to draw the attention of people to the eye because it enhances or even changes the shape of your eye. The best liquid eyeliner is "Sweet Street Cosmetics Wing Queen," and you can purchase it for $20. The simple eyeliner is "Too Faced Killer Line," and you can purchase it for $19. Both of these eyeliners are good enough to make you purchase them again. You can get them in beautiful Makeup Subscription Boxes.
Eye Shadow and Mascara
You can use eyeshadow for adding dimension and depth to your eyes, complementing the color of eyes, or making them look larger. It simply helps to draw the attention of people to your eyes. It may come in numerous textures and colors. You can get it in the form of powder. You can also get it in the form of pencil, liquid, mousse, or cream. The best eyeshadow is "Fenty Beauty Snap Shadows Mix & Match Eyeshadow Palette in Wine." You can purchase it by paying $25.  You can use mascara to enhance your eyelashes. It can help you thicken, darken, define, or lengthen your eyelashes. It ultimately makes your eyes look more structured and prominent. You can use it for accentuating your eyes. It does nothing with the skin color. The best mascara is "Gucci Mascara L'Obscur." It may come in $35. By purchasing this, you can get Makeup subscription Boxes free.
Lipstick and Lip Gloss
You can use lipstick to give texture, color, and protection to your lips. Lipsticks are available in many colors. They are long-lasting, hydrating, and creamy. They also smell good. The best lipstick is "Rare Beauty Lip Soufflé Matte Lip Cream." Its formula is so lightweight that you won't feel that you are wearing lip color. It is long-lasting and doesn't dry over time. It doesn't flake, crack, or settle into fine lines. You can get it for $20. Lip gloss is a cosmetic item that adds shine to the lips without adding color. You can use it when you don't want to add a solid or intense lip color effect. The best lip gloss is "Bobbi Brown Crushed Oil-Infused Lip Gloss." You can get it for $29.
Lip Balm and Nail Polish
Lip balm consists of moisturizing ingredients such as shea butter, lanolin, or petroleum jelly. It helps to prevent water loss. The best lip balm is "Glow Recipe Watermelon Glow Lip Pop." You can get a sheer kiss of color shade by one application of this product, but after many swipes, you can get a blotted hot pink. You will love it because it is providing moisture, exfoliation, and tint all in one. You can purchase it by spending $22. They may come in beautiful monthly Makeup Boxes. Nail polish is a cosmetic product that women apply on their fingernails or toenails. It helps to decorate them and protect them from damages. The best nailpolish is "Chanel Le Vernis". You can purchase it by paying $28.
We have described many cosmetic and makeup products. They come inside beautiful and classy Makeup Boxes. These products belong to good brands. They have excellent results, and people use them preferably. When you are looking for high-quality and cost-effective makeup products, you may consider any of the above-mentioned products.
product review
About the author
My Name is Travis Johson, I'm digital marketing expert. I have managed SEO, SMM, WP, ASO, with 5 years of successful results.
Reader insights
Be the first to share your insights about this piece.
Add your insights